Origins Earth Month Party & Origins Mega-Bright Mini Facial
Wednesday, April 25, 2012
This April, receive the Earth Month 2012 bracelet with any skincare purchase.
And if you purchase Nature's #1 Plantscription Anti-aging serum, you'll receive a full size Drink Up Mask worth $50! Besides that, Origins will also plant a tree on your behalf!
There is also a recycling bin over at Origins counter which you can dispose your cosmetics empties. I did my part by recycling my toner bottle.
Prior to Origins Earth Month Party, I had the chance to try the Jade tool Mega-bright Mini Facial over at Origins Isetan Scotts. The highlight of this facial is that they included the usage of a jade tool with the rationale of the Chinese massage, Gua Sha (刮痧).
The SA, Jess whom attended to me had very good product knowledge and she shared so much information with me!
Here are most of the products, excluding Mega-mushroom skin relief eye serum and Mega-bright skin illuminating serum that she used on me for the mini facial.
Products used (not in order):
Mega-bright skin illuminating treatment lotion, Drink up 10 minute mask, Modern Friction gentle dermabrasion, Mega-bright skin illuminating cleanser, Well off fast and gentle eye makeup remover and Make a difference rejuvenating cleansing milk.
I like the fact that while waiting for the mask to be absorbed into my skin, I was kept occupied by product facts and even an interactive video that shares how Dr Weil discovered certain ingredients as well as other interesting facts.
The star product of Origins Mega-bright series is none other than Mega-bright skin illuminating serum. I can't vouch much for that because I haven't tried this personally over a long term to monitor the results.
Of all the products that Jess used on my face for the Mega-bright mini facial, I must say that Origins Drink Up 10 minute mask is the one that really caught my attention.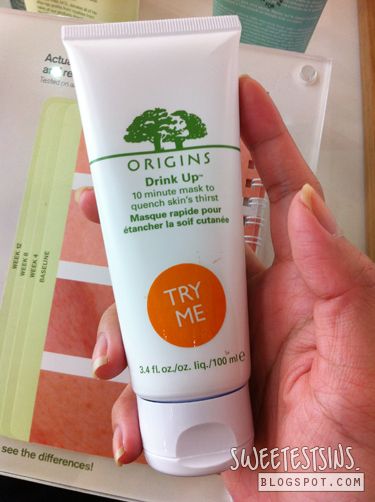 Reason being - it absorbs really well into the skin. You could tell which are the drier areas on your face because it would absorb almost all of the mask compared to areas that are less dry. Through this little 'experiment', I realised that my chin area and forehead are quite dry too, contrary to my belief that only my cheeks are dry!
This is one of the ingredient in Orgins Mega bright line but I forgot what its called.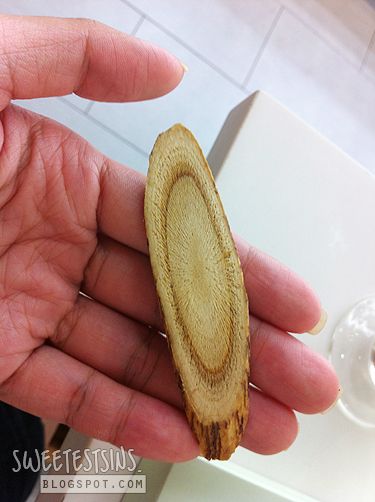 Last but not least, here's a picture of me (without any makeup), taken right after my Mega-bright mini facial. It ain't exactly the best picture but I thought that I would show it anyway because I thought that it would best show the after-effect of the facial.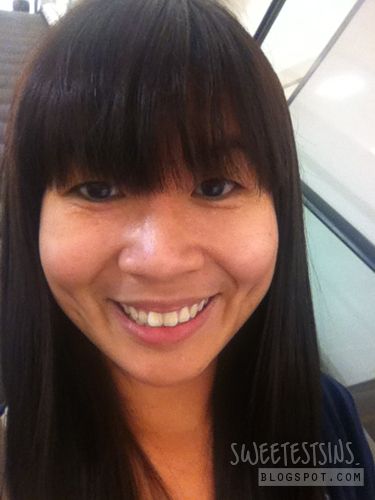 I hope you like this post. Thanks for reading!
Love,
Patricia
You might also be interested in:
♥
Origins Smarty Plants CC cream review
♥
Origins Make A Difference Plus Rejuvenating Serum review
♥
Origins Drink Up Intensive Overnight Mask review
♥
Origins Earth Month Party & Origins Mega-Bright Mini Facial
♥
Atache Soft Derm Facial Therapy review
♥
Mordecai Skin Blemish Clearance Renewal Treatment review
♥
Phillip Wain Nano Facial review
♥
Kimia Life Cycle Facial review
♥
Face Refresh Treatment review
♥
Angelface Oxygenating Skin Therapy review