Face Refresh Treatment at Highbrow The Star Vista
Sunday, January 20, 2013
Last Friday, I headed to The Star Vista after work. For those of you whom haven't heard of The Star Vista, it's the building next to Buona Vista MRT Station. What's interesting about this building is that it won the environmental 'green' building award. It totally reminds me so much of Ssamziegil Market in Insadong, Korea which has a similar concept. The common areas in the mall has got no aircon, only the shops do.


Before I get carried away and talk more about retail stuffs, let me go back to the intended topic. I was actually there to check out the Face Refresh Treatment offered by Highbrow.
About Face Refresh Treatment
- 90 minute treatment designed by Highbrow in-house therapists.
- Combines facial treatment with full face threading
I was brought into one of the treatment rooms upon entering Highbrow.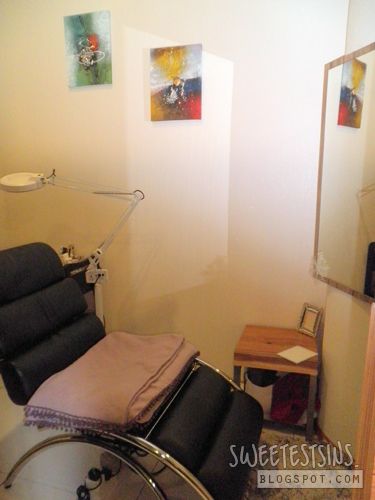 I would say that their treatment rooms are pretty much of a open concept as they have glass windows. You could see the other customers having their treatments done while walking in. You could hear what's going out outside or at the next room while having your treatment done.
First, my therapist cleansed my face to remove all traces of makeup before steaming my face. She didn't do much extraction for me, only a bit on my nose area.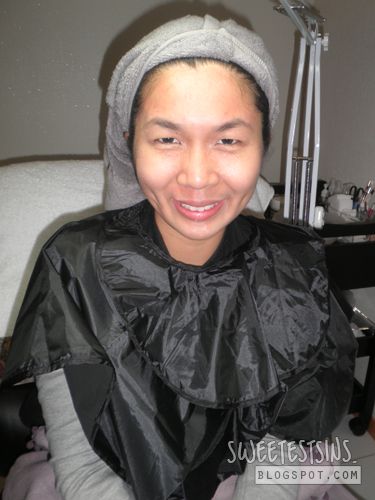 Half-face (left-side) done threading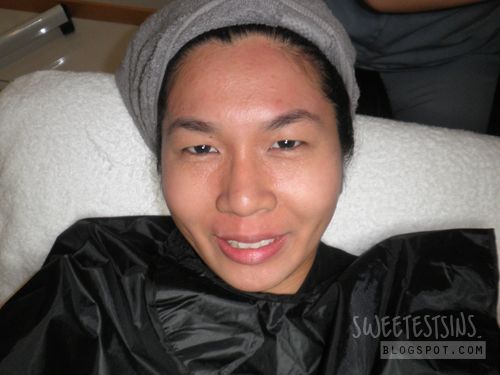 After Face Refresh Treatment
Threading wise, it's very bearable, except for areas such as the upper and lower lip and jawline that tends to be a little more sensitive. I told my therapist in advance that I like thick straight eyebrows, akin to that of Koreans to make sure that she wouldn't thread my eyebrows too thin or too arched. She's quite detailed in the sense that she did threading at my sideburns too and even jawline. She did mentioned that she would tidy those areas up and made it natural. I have been to threading at other places before but I don't seem to remember having my sideburns and jawline threaded.
Instead of a full-face massage, she gave me an eye massage instead because the sides of my forehead is rather dry and have been peeling a little recently. After that, she followed with an oxygen mask to soothe any redness. The cherry on the cake was that - she ended off with a shoulder and head massage which felt so good and pampering - just what I needed after a long week!
My therapist and the boss of Highbrow, Cynthia did recommend me some Biologique Recherche products for my skin type. But I decided to give it a miss because I have got way too many facial products at home.
I say, Highbrow is the place to go if you're looking for a no frills and quick-fix.
Face Refresh treatment is priced at $97.
Highbrow
1 Vista Exchange Green
#B1-25 The Star Vista
Singapore 138617
You might also like:
♥
Atache Soft Derm Facial Therapy review
♥
Mordecai Skin Blemish Clearance Renewal Treatment review
♥
Phillip Wain Nano Facial review
♥
Origins Mega Bright Mini Facial review
♥
Kimia Life Cycle Facial review
♥
Face Refresh Treatment review
♥
Angelface Oxygenating Skin Therapy review