Fancl Limited Edition Beauty Facial Treatment Mask Vitalizing
Friday, April 27, 2012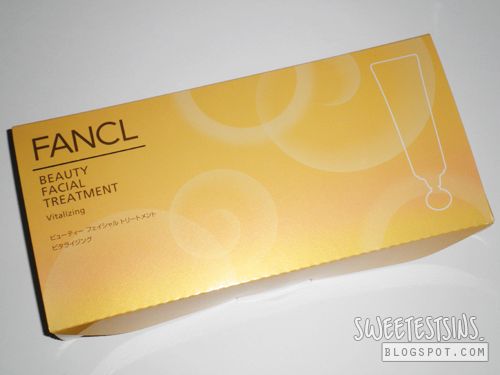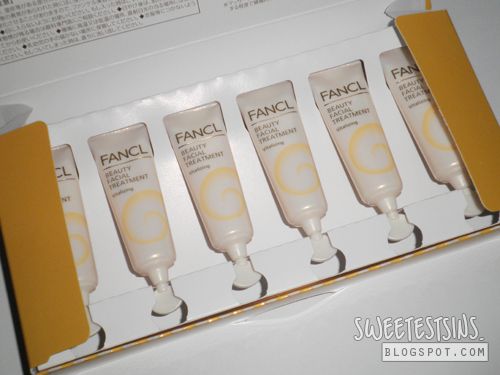 Product claims
:
Loaded with the goodness of serum, this multi-tasking mask provides the benefits of a professional facial for women in the comfort of their homes.
Active ingredients
:
Vitamin E capsule:
- Targets dullness and lackluster complexions
- Encourages skin turnover
- Gives skin a radiant glow by reducing yellow skin pigmentation
Fresh Royal Jelly Essence:
- Restores cell function and enhances skin metabolism
- Replenishes nutrients and revitalizes skin cells
European Pear Extract:
- Removes stubborn dead skin cells
Bifida Bacterium Extract:
- Supports healthy cell production
Directions:
1) Pat face dry after facial wash
2) Squeeze the entire content of the tube onto a clean palm
3) Spread content evenly on entire face, gently massaging all your features including the delicate eye and mouth area for a minute as shown in the diagrams below.
4) Leave mask on for 3 minutes
5) Rinse thoroughly with lukewarm water
6) Use once or twice a week as needed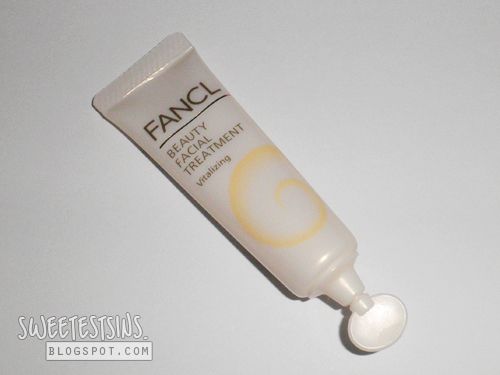 My thoughts
: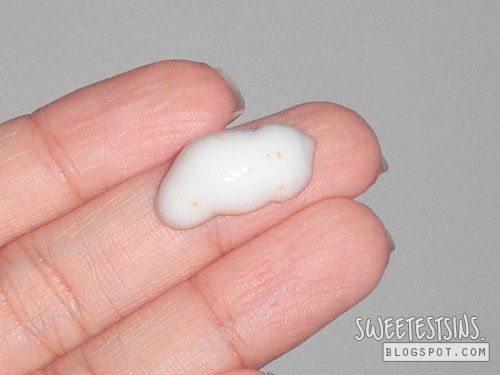 As you can see from the product swatch above, Fancl Limited Edition Beauty Facial Treatment Mask Vitalizing contain small little scrub beads which makes the product double up as an exfoliator while I massaged it into my skin.
In my opinion, the contents in one tube is too much for single application. However, on the packaging, it states that it should be finished within a single application. In order not to let the product go to waste, I would apply it on my face as well. Did you all know that if you do not pay much attention in taking good care of your neck, it actually reveals your age or even make you look older than you actually are!
The benefits of massaging your face includes better blood circulation which makes you look more radiant as well as to reduce water retention.
After rinsing off the mask with warm water, I realised that my skin feels slightly smoother and that the size of my pores did reduce a little. Apart from that, my skin looked plumped up!
Overall rating
: ★★★☆☆
I hope you like this post, thanks for reading!