CozyCot Kanebo Seasonal Markdown Sale: My haul
Wednesday, July 27, 2011
While most of my friends slept in late this morning, I woke up early because... I went down to CozyCot Kanebo Seasonal Markdown sale!
I met up with Emily before heading to Shaw Tower. We couldn't find the place initially because we went up the wrong lift. By the time we reach there about 10.45am, it was so crowded!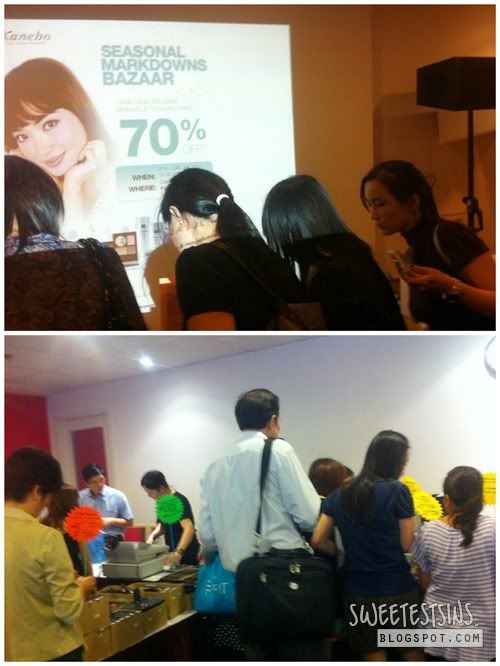 Although they didn't have Blanchir Superior Whitening W Conclusion which I want to get, they do have the facial wash, lotion and emulsion. Its $25 each and they have those sets containing the facial wash, soap and mask etc which is going at $30. I had wanted to get the set initially but I resisted the temptation. I was quite tempted to get the Impress whitening serum but its $60 but I discarded the thought anyway because I am more interested in Shiseido White Lucent Serum.
Apart from the above mentioned, they have a lot of point make up items from Lunasol, Coffret D'or, Kate and skincare products from Freshel. If I never remember wrongly, Freshel BB creams are going for $20 or $22 each. Such a steal!
As I didn't have much time to spare, I just grabbed whatever I need and go. Rather quick I must say, considering that this is the first sale that I went to. I don't normally go to sales because I hate people pushing and squeezing around.
Here's Emily holding on to our combined haul!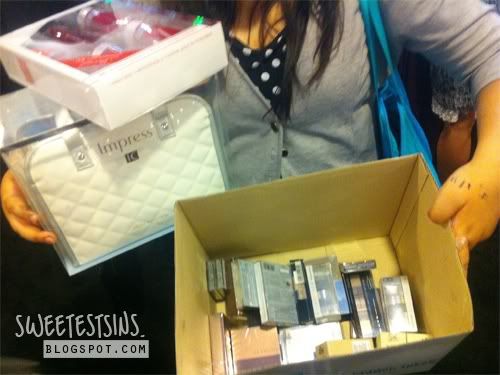 Bet it made your jaw drop right? Haha! Most of them are hers. Mine's a very humble haul, compared to hers. She just grabbed everything she sees can? And when in doubt, she buys both. Gosh! Lucky I managed to exercise self control.
Having said that, here's my very humble haul consisting of Lunasol nail polishes, eyeshadow palette, Coffret D'or gel liner and Kate eyeshadow palettes.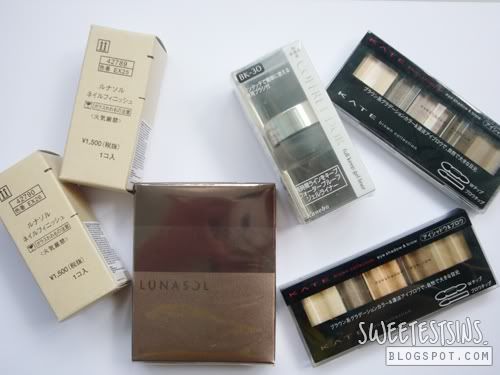 Lunasol Nature Color Eyes 03 Nature Brown - $35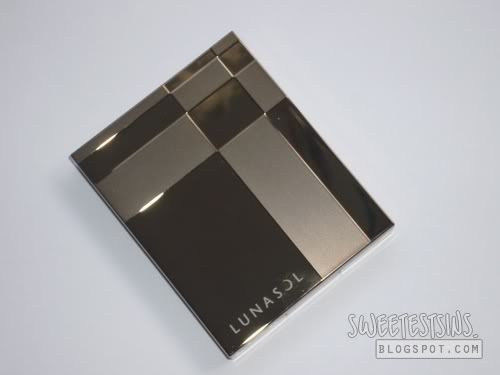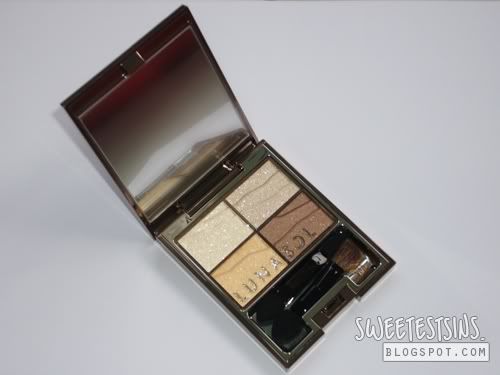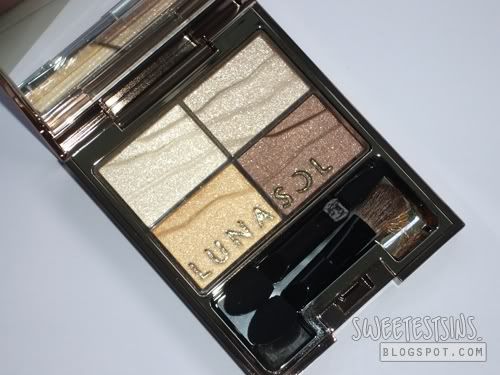 with flash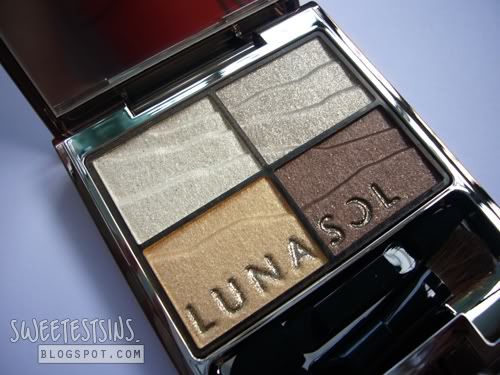 without flash
This has got to be the best buy of the day! Its also my first Lunasol palette! I have always wanted one because I always see them in Nu Ren Wo Zui Da magazine and Fuzkittie always rave about it. And I finally own one now! Can't be any happier! (:
Kate Brown Collection Eye Shadow & Brow - $8 each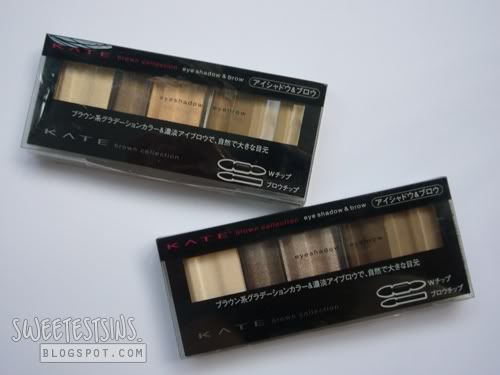 While I was first introduced to Kate, this was one of the palette that the SA highly recommended. Several times I wanted to get this palette but I would discard the idea after a while. But when I tried the brow powder at the
Kate Blogger Event
, I knew that I had to get it sooner or later.
I was looking at all 4 palettes in the collection and I was choosing between BR-1 and BR-4. I ended up deciding on getting BR-4, only to go and get BR-1 as well while Emily stayed in the queue. Impulse buying? You bet. But then again, a girl can never have too much makeup, can she? Just like diamonds.
BR-4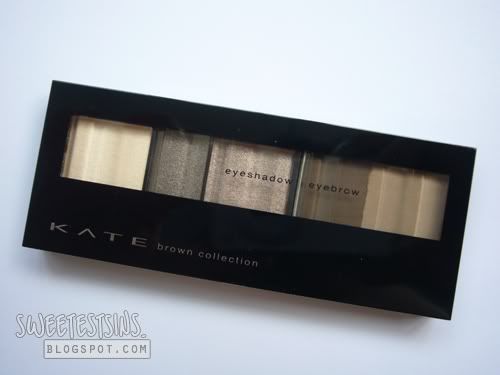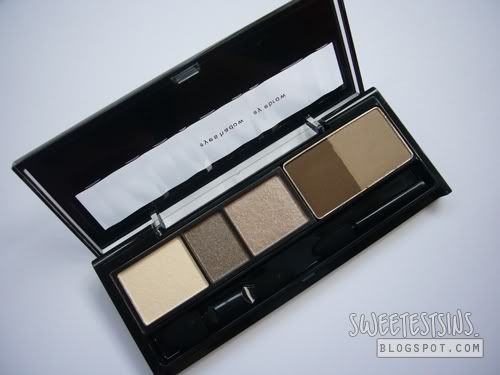 BR-1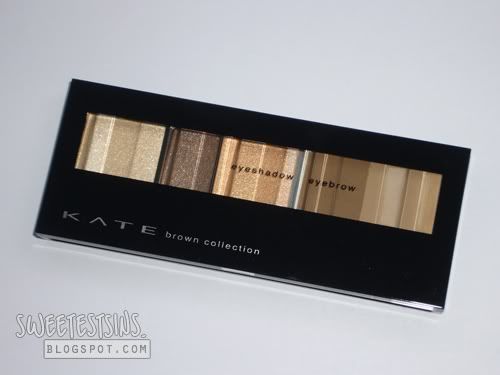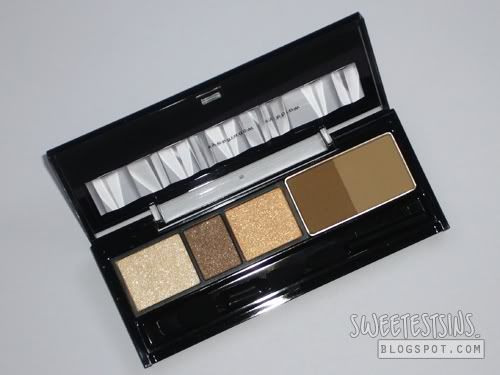 While I was laying all my buys to take a picture, I realised that the colors in Lunasol Nature Color Eyes 03 Nature Brown and Kate Brown Collection Eye Shadow & Brow BR-1 look so similiar! The only thing was that Kate Brown Collection Eye Shadow & Brow BR-1 didn't have the lightest highlight shade that Lunasol Nature Color Eyes 03 Nature Brown has.
Coffret D'or Full Keep Gel Liner BK-30 - $12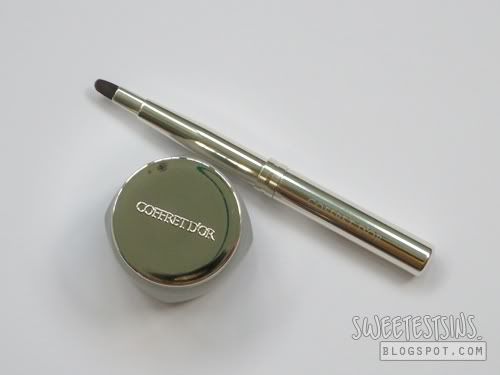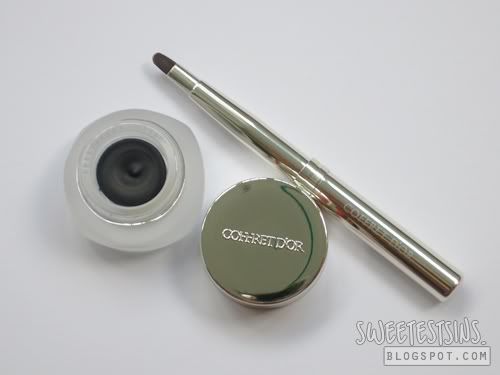 Grabbed this because I need a black gel eyeliner. My current one is dark brown and it doesn't give me the definition that I need for a night look.
The packaging reminds me so much of Kate gel liner, gel shadow and Jill Stuart Eye Jelly. Then again, they are from the same company, probably that explains why.
Lunasol Nail Finish - $8 each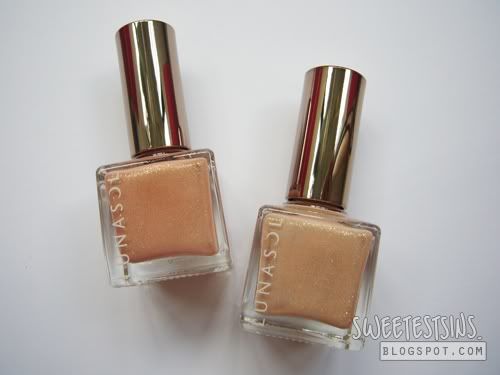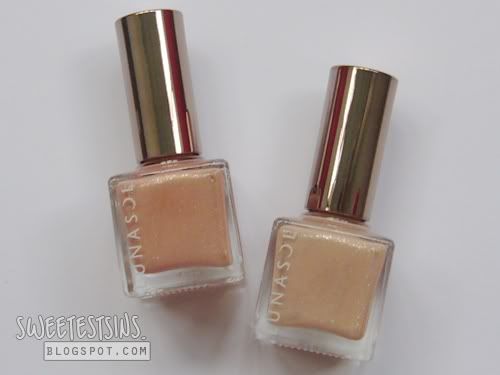 EX 26 Sheer Gold Pink (Left) and EX 25 Sheer Gold Beige (Right)
I knew I had to get these nail polishes when I first saw them. They are so pretty! I love nude colors. Not to mention the fact that EX 26 Sheer Gold Pink reminds me so much of Benefit Coralista. Can't wait to try this nail polishes on after I remove my Minx nails.
I had so much fun at the sale and I think its worth making that trip down. In case you're wondering, the sale would still be on until 29 July.
I hope you like this post! Thanks for reading! (:
Love,
Patricia
Disclaimer: I paid for all the products featured in this post. I am not paid by CozyCot nor Kanebo to blog about this.