Nails of the day
Thursday, January 13, 2011
I know I haven't done my nails for the longest time ever. Since I had a bit of time to spare yesterday, I decided to give myself a little treat - by doing my nails.
It took me less than 45 minutes in all from applying cuticle oil to placing the flat-back Swarovski crystals on it.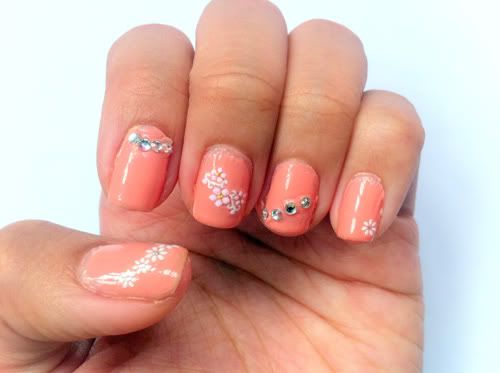 Natural lighting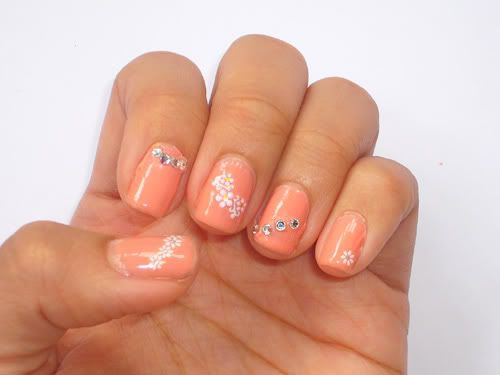 With Flash
Actually, the source of motivation in doing my nails came from my desire of trying the new Canmake Colorful Nails in 01 which I got recently. Indeed, it did not disappoint me. The peachy pink color just looked so good. I don't know but I kind of think that the color reminds me of my Nature Republic OR801 which I can't compare because I left it over at my cousin's place the other time when I did a manicure for her.
If you haven't got enough time or extra money to spare at your local nail salon, why not try to DIY your nails simply by using nail stickers and flat-back Swarovski crystals? It just takes a bit of time and you have got beautiful nails to show off!