Sally Hansen Diamond Strength No Chip Nail Color: Something Blue and Heart to Heart [Swatches and Nail Art Designs/Ideas]
Sunday, August 26, 2012
Sometime ago, I was sent a couple of Sally Hansen Diamond Strength No Chip Nail Color nail polish and Diamond Strength Diamond Flash Fast Dry Top Coat.
If you have been following my blog, you would have know that I own quite a couple of Sally Hansen nail polishes, especially their Hard as Nails range!
I haven't got the chance to try out all of the nail polishes, but I really wanted to share with you two nail art designs that I have done recently with Sally Hansen Diamond Strength No Chip Nail Color in 160 Something Blue and 350 Heart to Heart.
Painted my nails with #160 Something Blue after removing my Gelish nails because I couldn't stand my nails looking so 'naked'. So here's how it looks like.
#160 Something Blue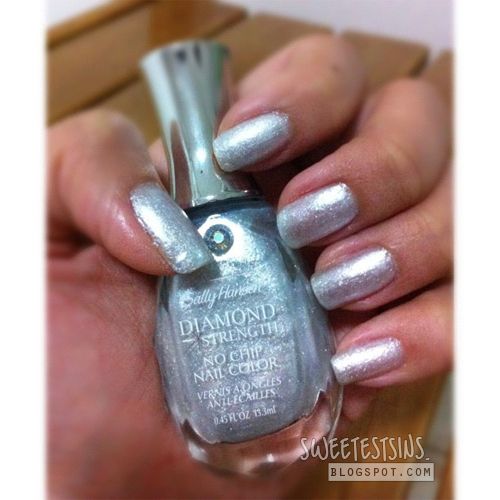 I couldn't stand how plain-looking my nails were so I decided to add some details to it. Was browsing through Tumblr and I came across everything about moustache (mustache) - from cups to accessories.
As usual, I picked up my nail art brush and my acrylic paint and started painting and this is what I came up with!
Hello, Mr Moustache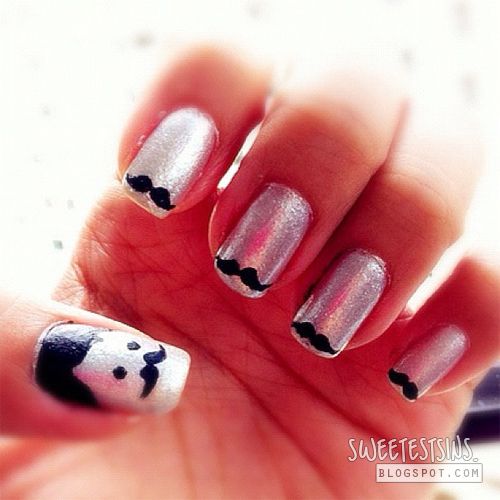 Guess what inspired me to do the following nails?
#350 Heart to Heart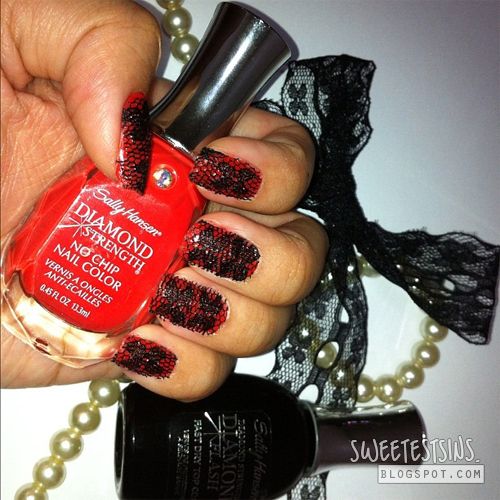 Its inspired by tango! Thought I will share a snip of my all-time favourite movie, Take The Lead with you to let you have a feel of how sexy tango is!
I hope you like this post! Thanks for reading.
Love,
Patricia
Disclaimer: Products was sent to me for consideration.