Coordinates #10 & #11: Going Green [Afternoon tea and Girls' day out]
Friday, August 31, 2012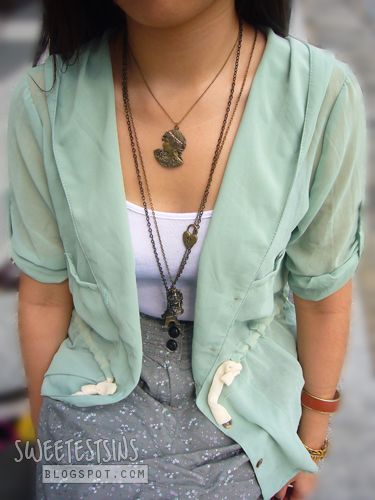 Last weekend, I was over at Raffles Place and City Hall area.
A lot of people I know - both my colleagues and friends from overseas always tell me how much they love Singapore. They will be like, "There's a good mixture of buildings - those that has got a colonial feel to it as well as modern-looking ones." I thought there will be no better way to show you a glimpse of Singapore through my outfit of the day (OOTD) pictures that has got various scenic spots as the background.
The two outfits that I'm gonna share today are both in green. That shows how much I love green, no? Did you know that even my room walls are painted green? I love all sorts of green - mint green, pastel green and olive green.
Coordinates #10 - Afternoon Tea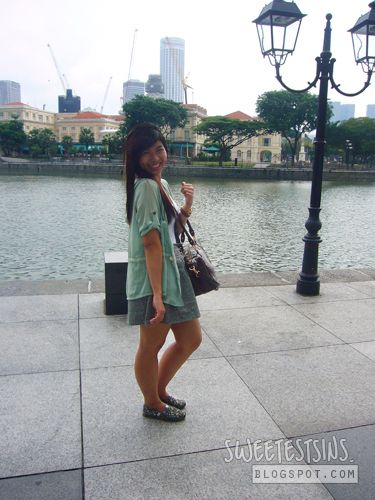 That's Asian Civilisation Museum behind me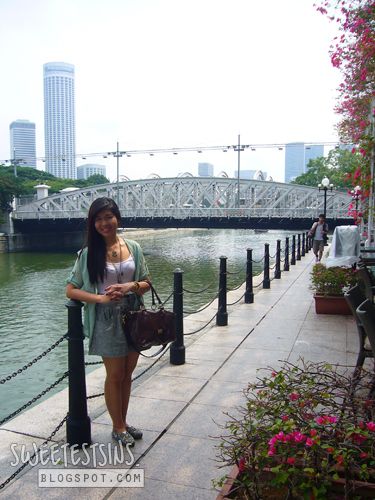 In front of Fullerton hotel
COORDINATES #10: AFTERNOON TEA
Spaghetti-top (worn inside): Bugis+
Pastel cardigan: Little Black Dress Shop
Skirt: Mango
Shoes: Toms
Necklaces: Handcrafted
Bag: Renoma
On Sunday, I was in the vicinity of Fullerton Bay Hotel.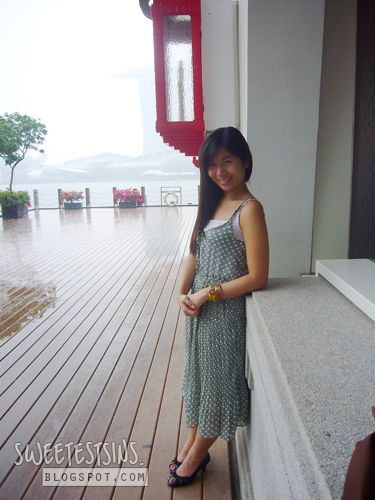 In front of Fullerton Bay Hotel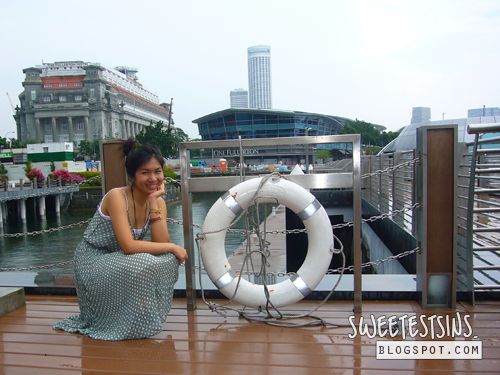 I should have wore something a navy white striped shirt with black pants and I will look like Onion Johnny. Haha.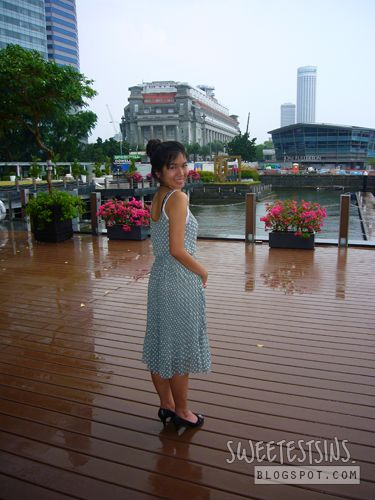 COORDINATES #11: GIRLS' DAY OUT
Spaghetti strap: worn beneath: Bugis+
Heels: Hush Puppies
I know most people would say, "Cmon, its the weekends, time to let your hair down! Its time to relax and spend time with family and friends but I don't agree with letting my hair down literally. Sometimes some outfits look good with hair bunned up.
Here's how it looks like when the cardigan and dress is worn together. You would probably have seen it on my
Instagram
. You know it used to be Twitter that I was really active on, but for now it has got to be Instagram. I post anything random - it could be food, it could be new product launches, my nail art designs and even my outfit of the day. Follow me on Instagram for any latest updates!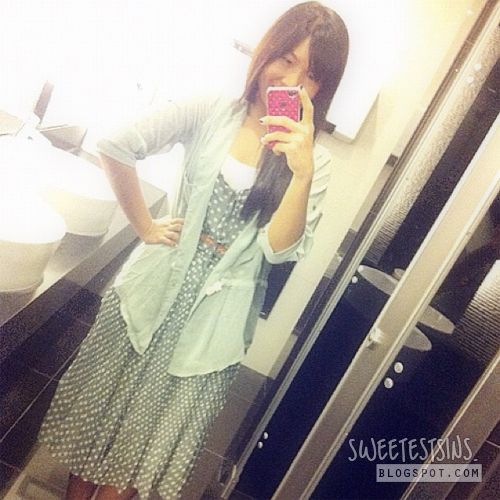 I hope you like this post.
Thanks for reading.
Love,
Patricia
Disclaimer: Pastel cardigan and Kelly Polka Dot Dress were provided by Little Black Dress Shop.
If you are a blogshop owner and wish to be featured in SweetestSins, please contact me at yongwei318@hotmail.com to discuss how we can work together.