Coordinates #10: Casual day out on Hari Raya Puasa
Friday, August 24, 2012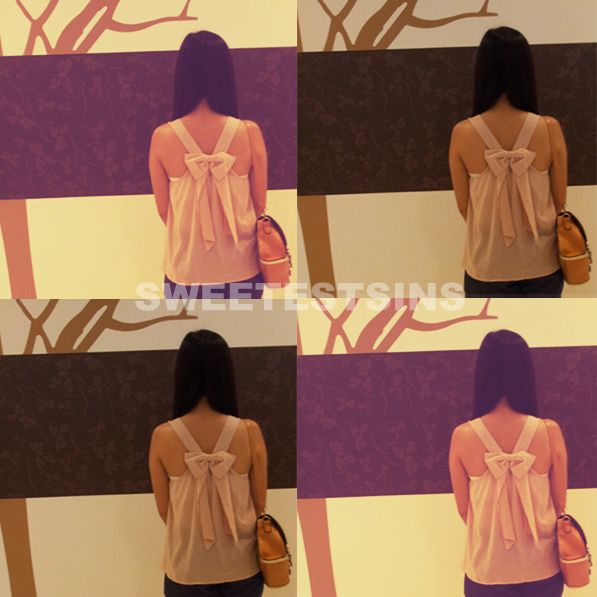 1. Bow-back tank top,
Little Black Dress Shop
2. Tube (worn beneath): Far East Plaza
3. Shorts: Bugis Village
4. Bag: Taiwan (Shi Lin Night Market if I didn't remember wrongly)
5. Shoes: Causeway Point
I haven't really done outfit posts in a while so I thought its time for one! More close-up pictures after the cut.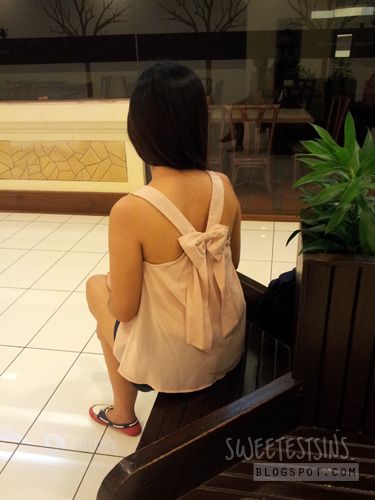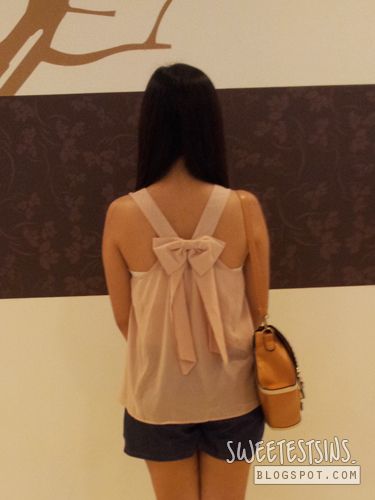 What I love most about this top is the bows. If you know me personally, you would know that I can't resist bows because number one - they are feminine, number two - they look so adorable!
My aunt was very nice to help me sew the sides of the bow onto the tank top so that it won't look like its plunging down. Thank you so much for that, Aunt!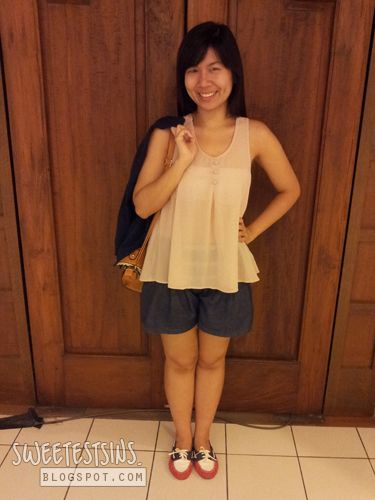 As you can see in the picture above, I paired it with a tube underneath because yours truly is still pretty much the conservative type still. Not forgetting that I was going shopping with my Mom (both of us were on the hunt for new clothes to wear to my graduation ceremony).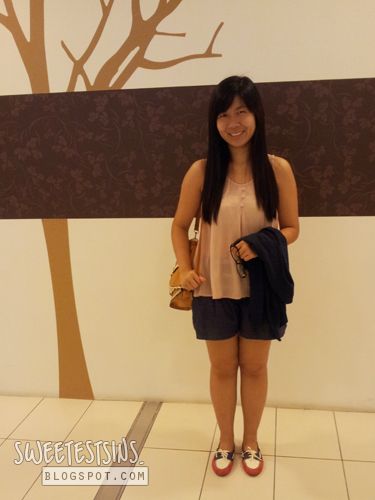 Before I end this post, here's a picture of my entire outfit of the day.
Disclaimer: Bow-back tank top is lovingly sponsored by Little Black Dress Shop.
To be notified of the latest beauty news, launches or events, follow me on


or like SweetestSins on