Bio Oil
Thursday, August 23, 2012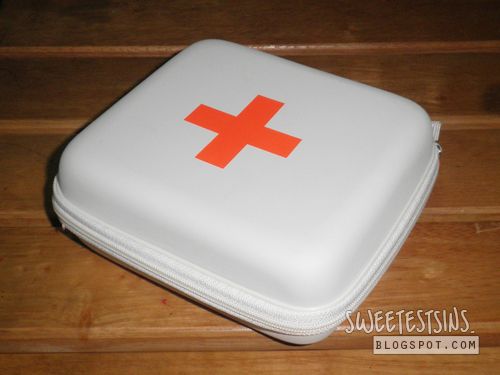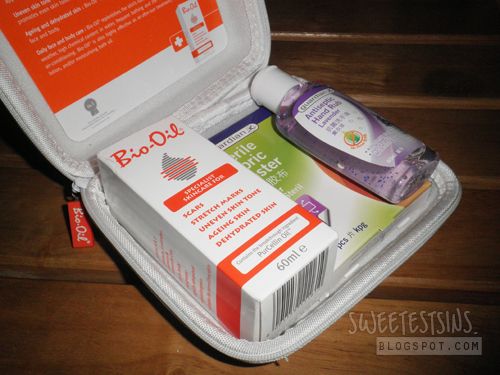 What's a must-have in a first aid kit? Some say saline, some say alcohol or maybe bandages. But the team behind Bio-Oil says its Bio-Oil (I mean - just look at the press kit above)!
When Bio-Oil first launched in Singapore in July last year, it created a lot interest. I recall a few of my friends telling me that its good for scars. You know me, I tend to be skeptical about what others tell me because what may work for them might not work for me. I will only come to a conclusion about a product after I have tried it out for myself.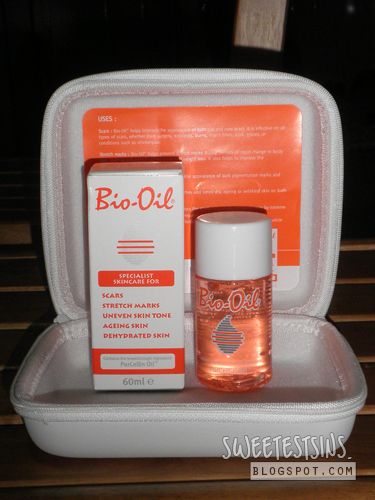 About Bio-Oil
It is a specialist skincare oil that helps improve the appearance of scars, stretch marks and uneven skin tone. Suitable for use on the face and body, without the worry of leaving oily and uncomfortable residue.
Originated and manufactured in South Africa, this problem-solution specialist skincare oil was launched in 1987 and has grown to become the global leader in this segment over the last 20 years. Bio-Oil has won 69 skincare awards, as well as becoming the No.1 selling scar and stretch mark product in 11 countries.
The product is also suitable for sensitive skin, hypoallergenic and non-acnegenic (does not cause acne.)
Contains the breakthrough ingredient PurCellin OilTM together with vitamins A & E, natural plant oils – Lavender, Calendula, Rosemary and Chamomile; ensuring that the active ingredients are rapidly absorbed without leaving oily residue. It is also effective for ageing and dehydrated skin.
My thoughts:
In terms of scent, it smells like lavender - very calming.
I usually apply it to my elbows, lower thighs where it tends to be a little more dry as well as my upper thigh that has got quite a bit of cellulite. I think that Bio Oil helps to moisturize my skin and it makes my skin look less dehydrated, not so scaly. When I apply it onto my upper thighs, I find that it helps to reduce the appearance of dimpled skin (cellulite) on my upper thigh.
In terms of rate of absorption, I think its pretty fast compared to other brands of body oil but I suggest to use this in moderation, say 3-4 drops at the very most.
Rating: 3.5/5
Bio-Oil is available in 60ml at a retail price of $15.50 at all leading pharmacies, selected hospitals, departmental stores and Sasa.
Disclaimer: Product was sent to me for review purposes.