My Gelish Experience @ Nailz Treats
Thursday, August 02, 2012
Advertorial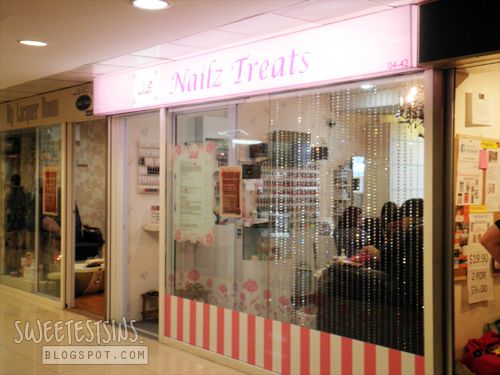 Last Sunday noon, I headed over to Nailz Treats, Far East Plaza for some pampering! I remember during high school, I used to hang out there very often (at least once a week) with my friends. Now that I have entered the working world, I still drop by Far East Plaza once in a while to get dresses for work (they have got really affordable ones!)


They have got two shops, Nailz Treats and My Lacquer Room side by side. I was brought to My Lacquer Room for my manicure and pedicure session.
I don't know about you, but colors never fail to make me happy! I love colorful and neon stuffs.
Look at the variety of colors available for me to choose from!
Though I love variety, I can never seem to decide on the color that I want each time I get my nails done without comparing the colors that I shortlisted again and again.
Likewise, this time round I shortlisted 339 and 265 for my toes. I ended choosing 265 upon the girls' recommendation.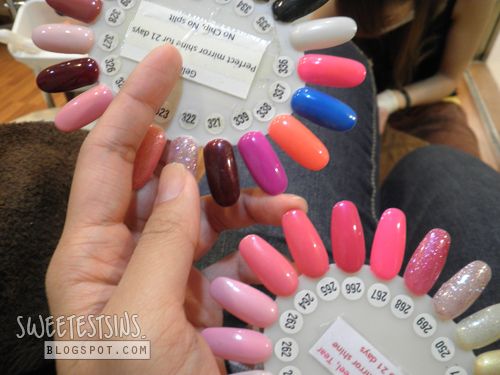 To start off, I was treated to a foot spa.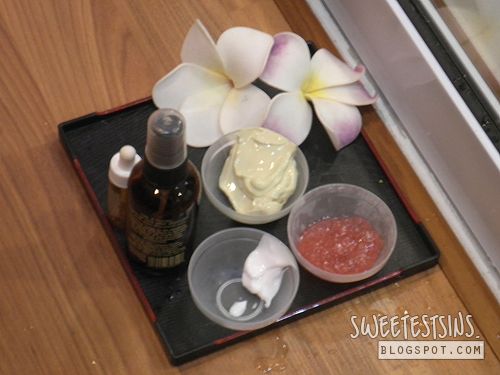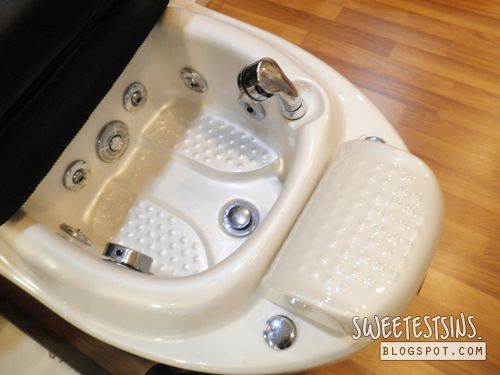 After the usual foot soak and scrub, they had a steamer (similar to those that you see in facial salons) placed above my feet and lower thigh before applying foot mask and wrapping it with cling wrap. After that, I was asked to wear these foot socks.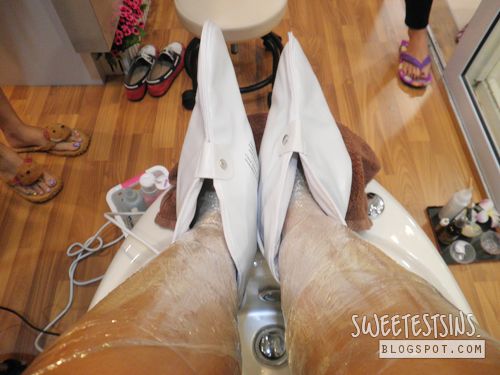 I believe this is to help the foot mask absorb into the skin.Though they feel a little warm, it feels rather comfortable.
After Elaine tested 265 on my second toe, I decided that I wanted something different/more unique compared to my usual safe colors (red, brown, nudes). Plus, I really like Shino's (the manicurist whom did my manicure) colorful nails.
So this is what Elaine came up with!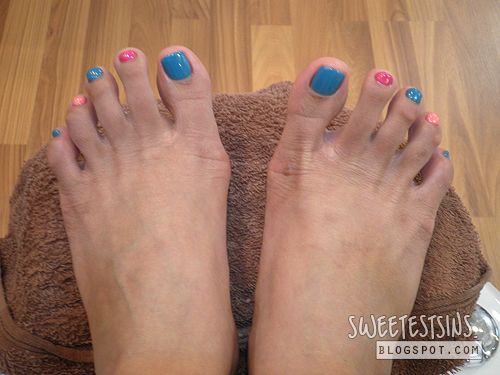 If you think that was it, you're are wrong because.. this is the final product!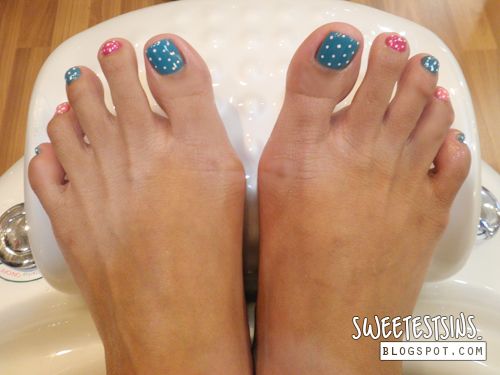 The girls told me that the trend, colorful nails started from Korea. So Kpop lovers and Korean enthusiasts, make sure you opt for colorful nails for your next manicure or pedicure!
Now that you have seen my pedicure, I'm sure you can't wait to see how my manicure looks like, no?
I took this picture while Shino was working on my nails. She's really patient I must say. Gelish white and black color are not as opaque as the rest of the colors so imagine she had to paint my nails and draw on the nail art not just twice but thrice! Imagine all the work.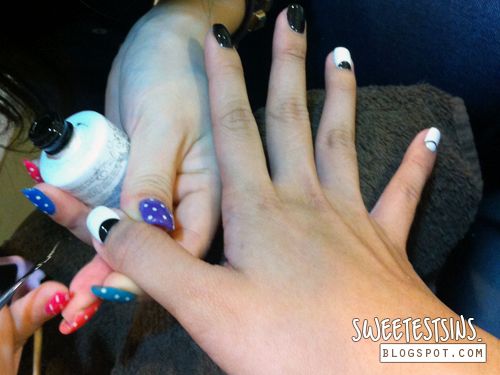 Did I mentioned that she can do really delicate details? I draw nail art on my nails sometimes but I have yet to master how to perfect fine details.
And now, its the moment that you all have been waiting for! Here's the final product of my manicure! Chanel-quilted nails!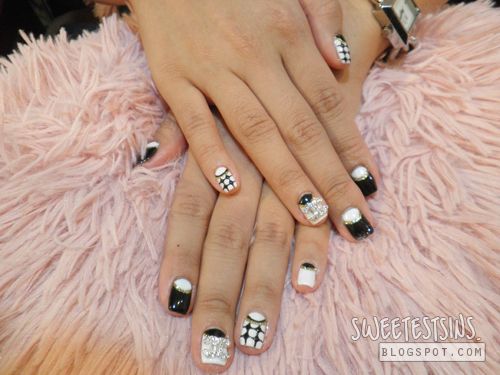 Check out the lovely Swarovski crystal Chanel logo bling! I love it to bits, its like an accessory on its own!
Here's more pictures of my nails. I have to admit that I got carried away that I took so many photos of my nails. I have done Gelish before but it was just a single color. This time round, its Gelish with nail art plus the Swarovski crystal Chanel logo bling makes it more unique and pretty!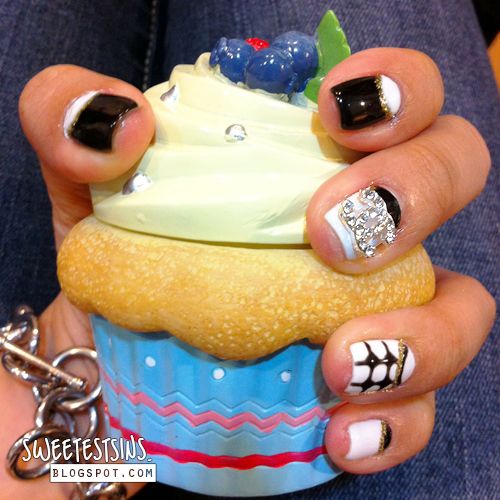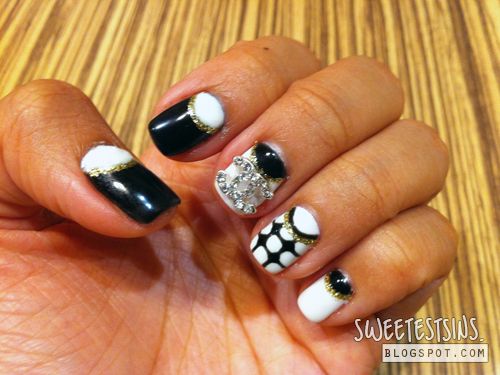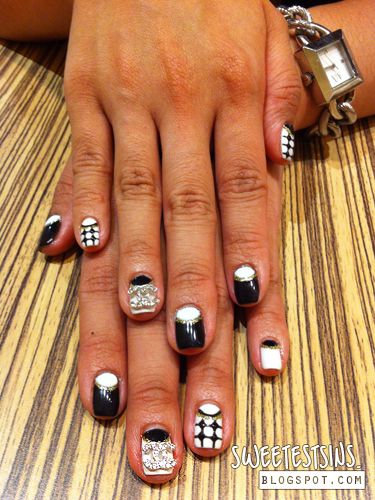 Here's the two lovely girls, Elaine and Shino whom did my pedicure and manicure respectively. They are both so pretty and petite! I look like a giant beside them.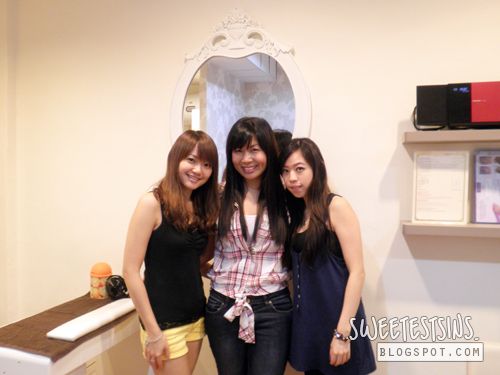 Meet the face behind Nailz Treats, Roselin. She's really nice, very friendly and hip too (check out her dressing!)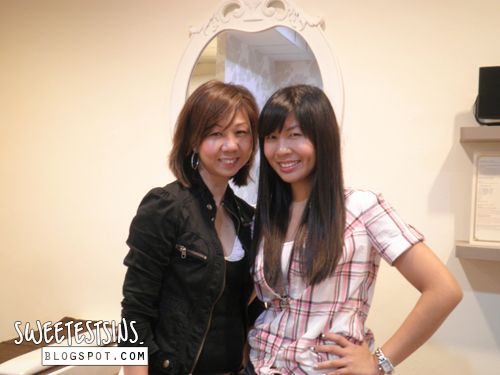 With the lovely team at Nailz Treats!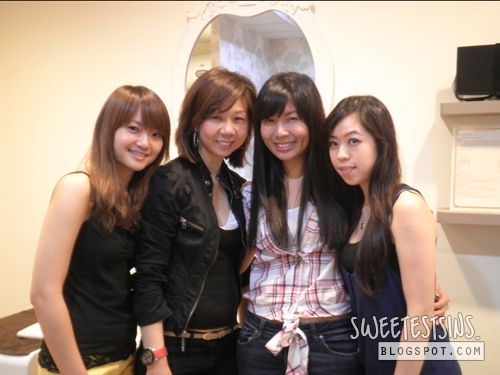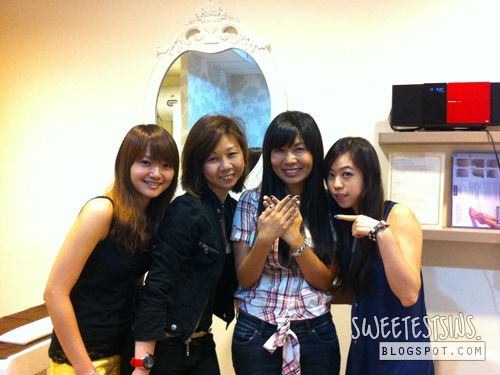 All of us!
I toured around My Lacquer Room after my manicure and pedicure session and here are some pictures that I took.
These are massage chairs! Imagine a massage right after your manicure or pedicure session. How pampering, ain't it?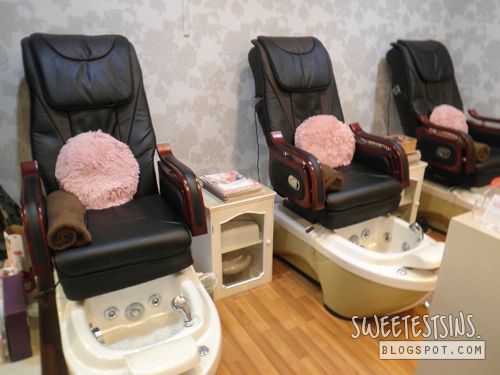 Decor inside the shop which I thought was very Instagram worthy! Love the Victorian-style curtains and wallpaper!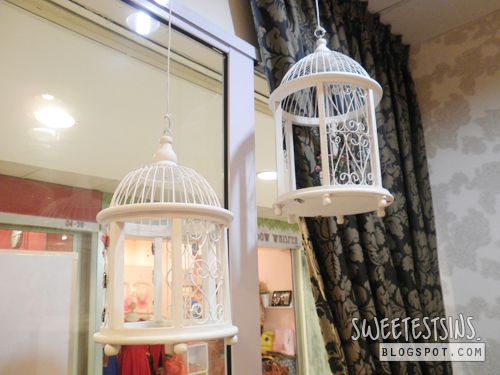 I bet this is almost every girl's dream.. if not my dream - of having a wall shelving to keep all my nail polishes.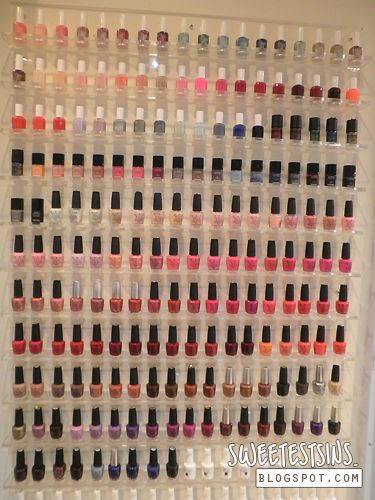 Previously I almost got a 30x plastic nail polish holder to store my nail polish, thank god I didn't because it ain't enough to store all of my nail polishes.
Look what I spotted? Chanel nail polishes!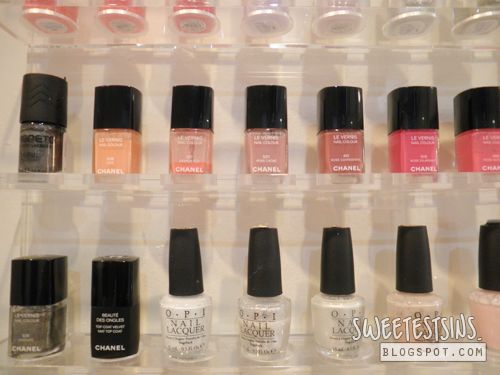 This is something new as I haven't come across any nail salons that carries Chanel nail polishes. When I asked Roselin if there's any extra charge if one were to choose Chanel nail polish over OPI for their manicure/pedicure, she said that they just have to top up $4 extra for it.
More photos of My Lacquer Room below.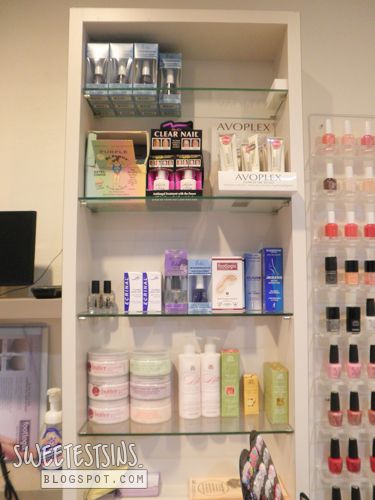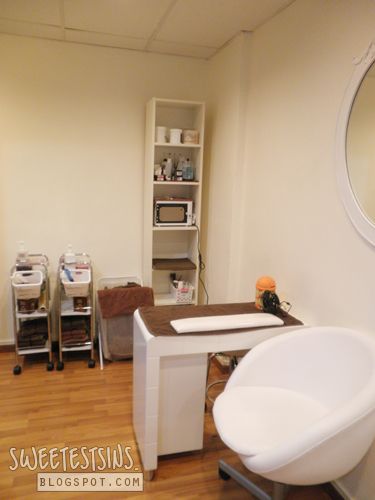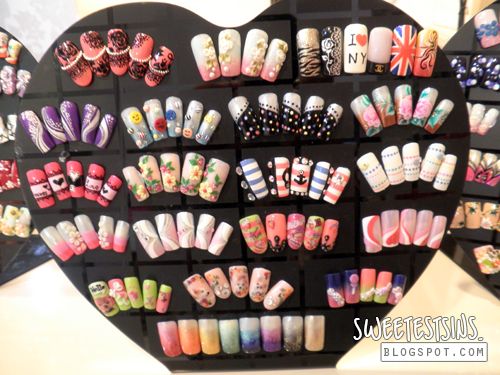 Love the nautical-inspired nails in the middle!
Though I know most of you are familiar with Far East Plaza, I thought that I would share on how to get to Nailz Treats for your convenience.
How to get there:
1) Take the escalator up to level 4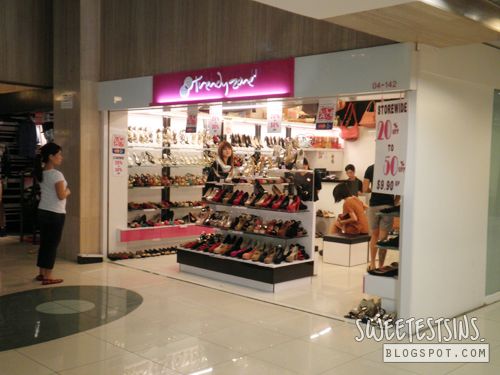 2) Turn right when you see store shop, trendy zone.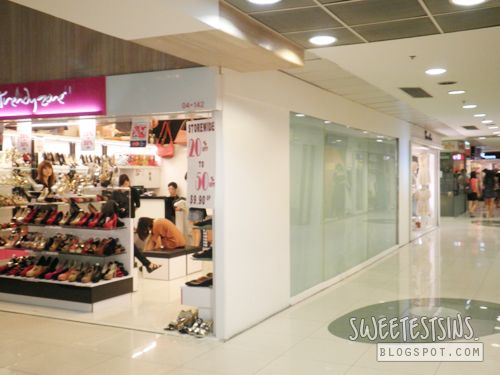 3) Walk all the way in and turn left when you see 1PM.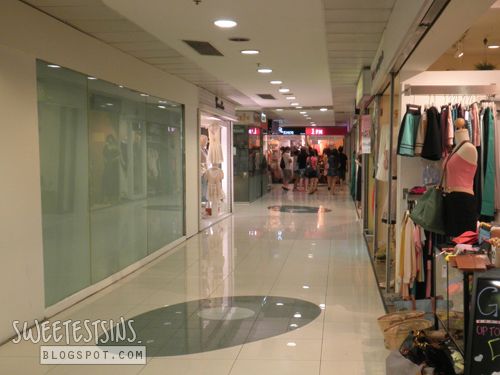 4) You will find Nailz Treats which is 2 shops away from 1PM.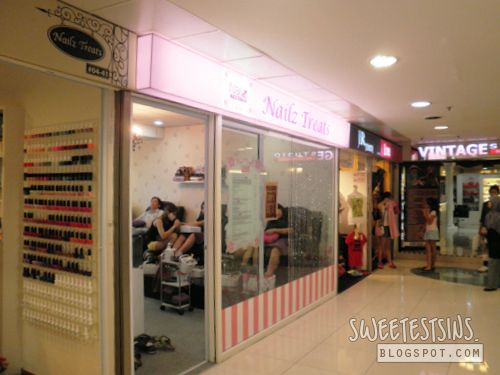 Though I had my manicure and pedicure done over at My Lacquer Room, I checked out Nailz Treats too.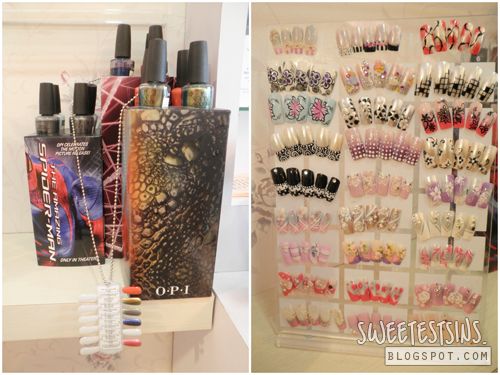 Spiderman alert!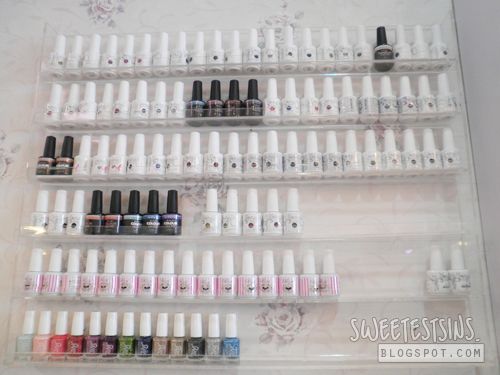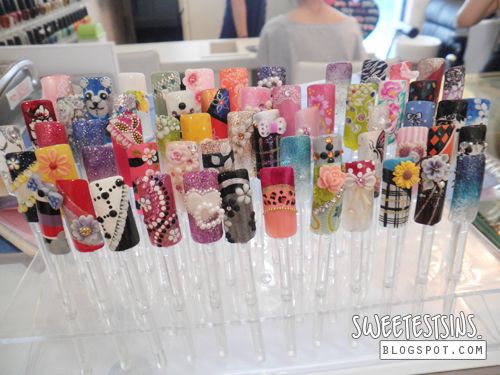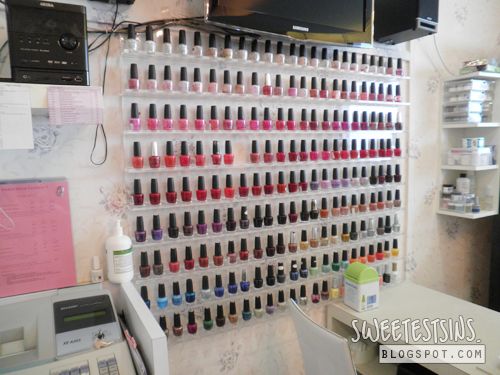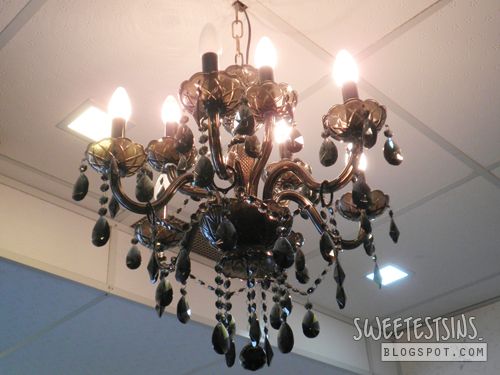 ♥ the chandelier! Its so SweetestSins!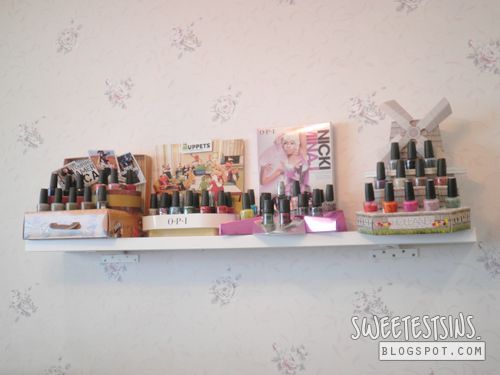 OPI overload (OPI Touring America, The Muppets, Nicki Minaj and Holland)!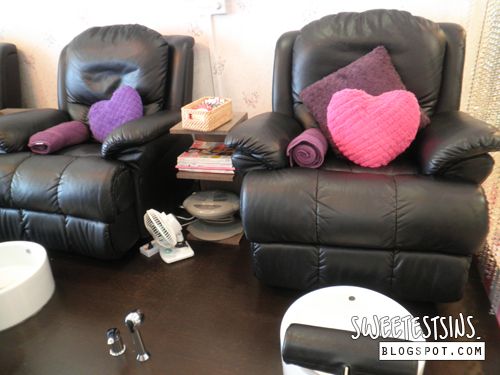 ♥ the heart-shaped cushions! So cute can?
And now, rejoice because Nailz Treats has got something special just for you, my lovely readers!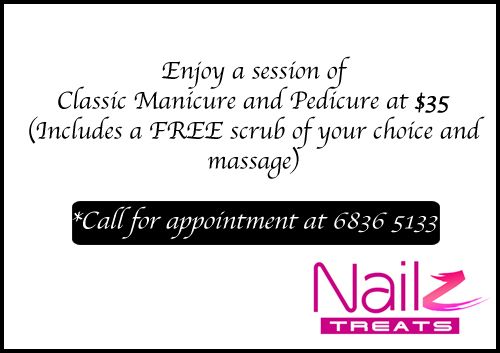 *Please print this coupon out and present it in order to enjoy the special price!
14 Scotts Road
#04-41/42 Far East Plaza
Singapore 228213
If you are a business or blogshop owner and wish to feature your business on SweetestSins, kindly email me for more details on how we can work together.