Nailspiration: DIY nails for company D&D
Sunday, March 25, 2012

Don't you girlies love dolling up your nails? I'm sure most of you do right? I love nail art but they cost so much if you were to get it done at a nail salon.
When I was still schooling, I couldn't afford to visit a nail salon every now and then to get my nails done so that kind of spurred me to DIY my nails. You might be thinking where do I learn nail tricks from? The answer is - through Youtube videos!

One of the reasons why I prefer doing my own nails is because I feel that its too much work having to make an appointment or travelling down to the nail salon. Don't get me wrong, it can be rather pampering to go for manicures and pedicures once in a while but manicures and pedicures tend to chip after a week or so (excluding Gelish which lasts a bit longer). Plus, if I were to do my own nails, I can do it at the comfort of my own home, at anytime I want (even wee hours of the night)!

Anyway, the theme for our company's D&D is MTV Awards. Post D&D was super fun! Went clubbing wtih my colleagues. It was nice seeing everyone letting their hair down and enjoying themselves to the fullest, something that everyone deserves especially after a long week!

Okay, enough of digressing.

Here's my DIY nails for my company's D&D. The green reminds me very much of the jewel, emerald.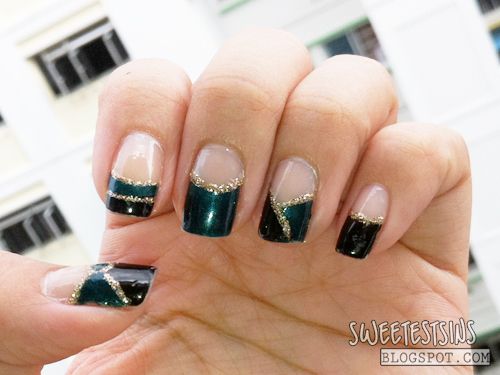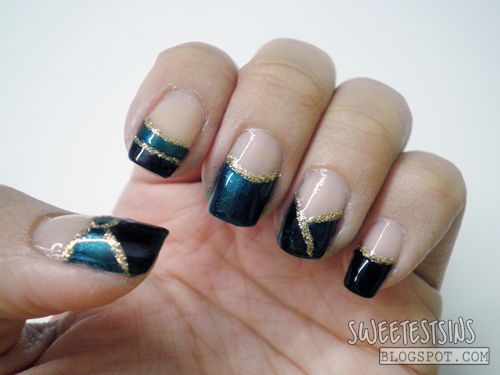 Nail art ain't complete without a bow because bows are my favourite!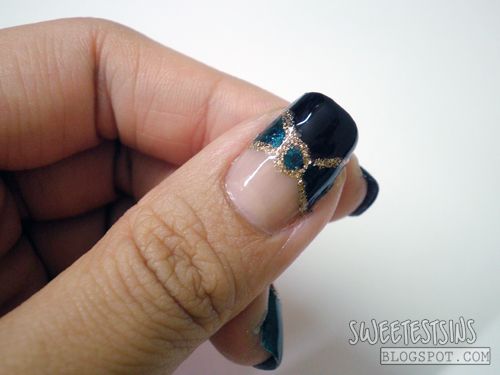 Its really easy to create this nail design, there's no need to use my nail brush. I simply use the brush from the nail polish bottle itself.
Here are the colors that I have used to create the nail art shown above.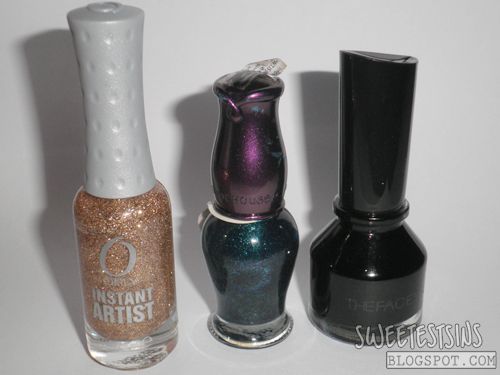 Orly Instant Artist 24K Gold Glitter
Etude House Petit Darling Nails GR603 HD
The Face Shop Nail Color Black
For base coat and top coat, I used The Face Shop Nail Base Coat and Seche Vite Dry Fast Top Coat (not pictured).
First impression of Orly Instant Artist 24K Gold Glitter that I got from BeautyAsia 2012:
- Stripper brush is fine enough and easy to control the thickness of the line that I want to draw
- The glitter is very sparky
Thinking back, I should have gotten the silver glitter as well!

My only concern is that it might dry up and become clumpy fast like how glitter polishes usually do.
I hope you like this post! Thanks for reading!

Love,
Patricia
To be notified of the latest beauty news, launches or events, follow me on


or like SweetestSins on