The Body Shop: Limited Edition Lily Cole Make-up Range [Intro]
Sunday, July 01, 2012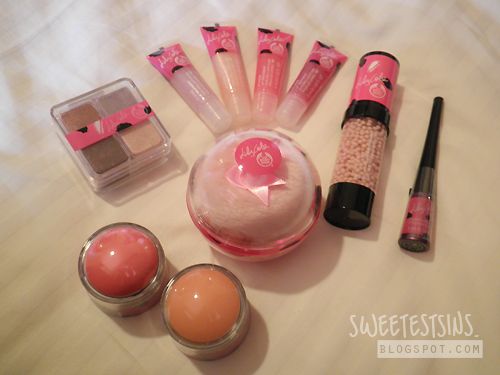 About Lily Cole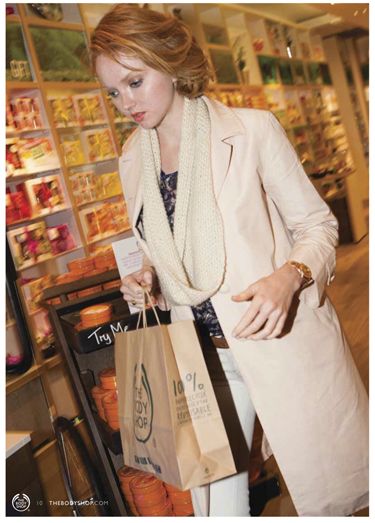 Lily Cole is a model, activist and a new brand advocate of The Body Shop and this is collaboration between her and The Body Shop for this make-up range.
I did a google search on her and realised that she's of the same age as me! She is known for her distinctive red hair.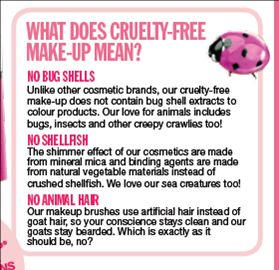 The Body Shop make-up is cruelty-free, means that it contains no animal products and is against animal testing.
Pearl Radiance Primer
This contains slight shimmer, but its not too overbearing. You will need to really rub it into your skin for it to absorb.
Puff on Radiance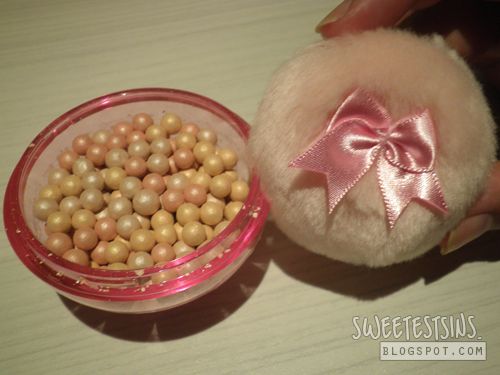 I use this with a brush to accenture features such as the T-zone, above lip area as well as on chin area. My cousins were all like, "Omg, this is so pretty!" when they saw Puff on Radiance. Apparently, they said that they have seen similar products in beauty stores while they were over at Korea.
Lip & Cheek Dome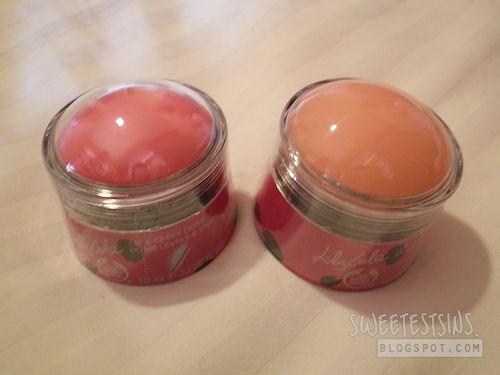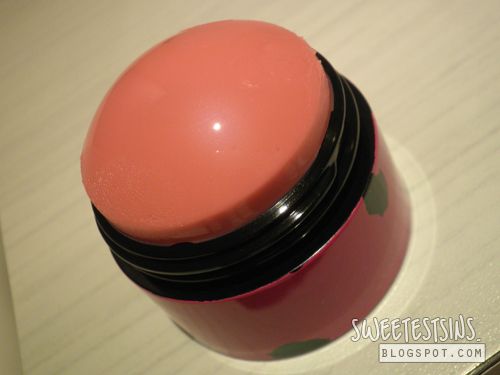 This is similar to that of a cream blusher.
Although you could hold it and use it directly on your cheeks, I prefer to use a brush to apply first, then use it directly on my cheeks just to intensify the color.
Shimmer Cubes Palette 24
This has got to be my favorite product among all! I like it because it is very easy to blend and it's quite pigmented. In fact, this is the first time that I'm trying out eyeshadows from The Body Shop.
Liquid Eyeliner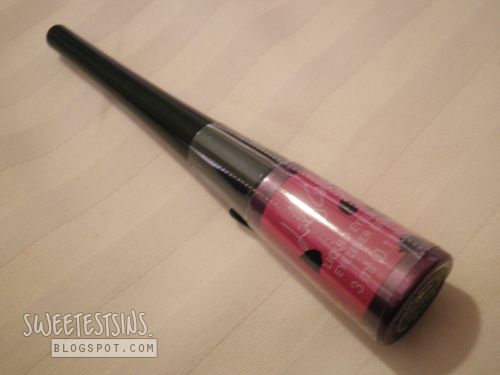 I'm rather boring when it comes to colors. The only eyeliner that I have is in black, brown, white and turquoise (cuz of 2NE1 influence), that's all.
So you could imagine my reaction when I saw a purple eyeliner. I was like, "no way am I gonna use that!" but when I tried it out on my cousin, I was sold. It doesnt look too over the top but yet adds subtle color to your peepers.
I then tried it on myself and I thought it didn't look too bad! It is quite easy to draw using this eyeliner though I ain't any good with liquid eyeliner. The only downside would probably be the fact of you'll need to draw twice to get your desired intensity.
Hi Shine Lip Treatment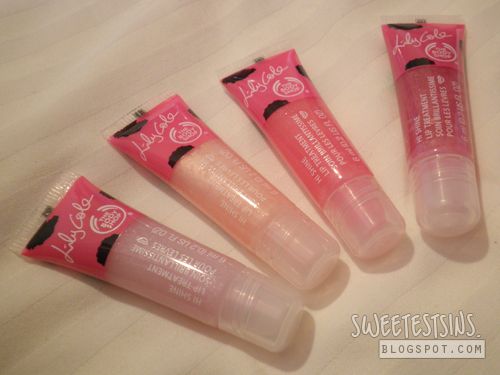 Prior to receive these lip glosses, I have had one of these before, given to me as a gift. Color wise and shine wise, I think it does a good job. The only thing is that these glosses tend to get sticky after a while.
The Body Shop Lily Cole Cruelty-Free Make-up Range will be launched on 9 July.
I will be uploading a step-by-step video on how I use these products to create my very own Lily Cole look either today or tomorrow as I'm currently experiencing some technical issues, so stay tuned!
Disclaimer: Products were given to me for review purposes.