Bellabox March 2012
Friday, March 30, 2012
Hi lovelies, first of all - Happy Friday! Recently, I'm hooked on Fondant Garden. Its so hilarious!
If you have been following me on
Facebook
or
Twitter
, you would have seen sneak peeks (photo above) of Bellabox March 2012.
I know it took me a while to get this post up but I wanted to try the products out first so that I could share my thoughts on them with you rather than to separate them into two different posts. Don't say I didn't warn you, its a long post ahead with a couple of reviews!
First up, we have got:
Dermalogica Special Cleansing Gel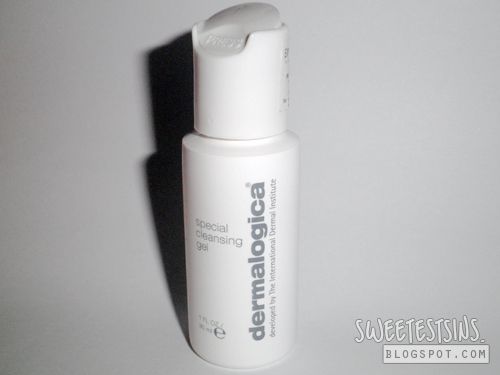 Contains mint and lavender to soothe skin and Quillaja Saponaria for a deep but gentle clean.
My thoughts:
I just switched over to this cleanser recently and I must say that I love it! As with other dermalogical products, it's rather gentle in the sense that it doesn't strip my skin off its natural oil. After cleansing, it make my face feels so smooth!
I like the both of them. The only difference between them would be that Mario Badescu has got a herbal scent.
Royal Cosmetics Royal Herb Ex Cream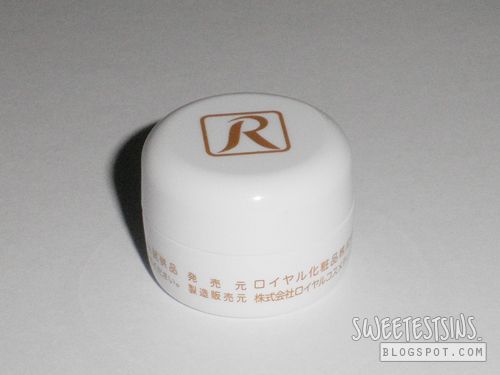 Description:
Contains pure gold flakes that increases skin firmness, skin renewals and illuminates the skin. Oil free and plant based ingredients will restore that glow.
My thoughts:
This reminds me of
Ekanava Opening Enhancer
that contains gold flakes, except that Royal Cosmetics Royal Herb Ex Cream has got gold flakes that are bigger in size. Although its called a cream, it feels more like a gel to me. The thing about this cream is that it absorbs really quickly into the skin and doesn't leave any residue that feels sticky.
Caudalie Vinoperfect Radiance Serum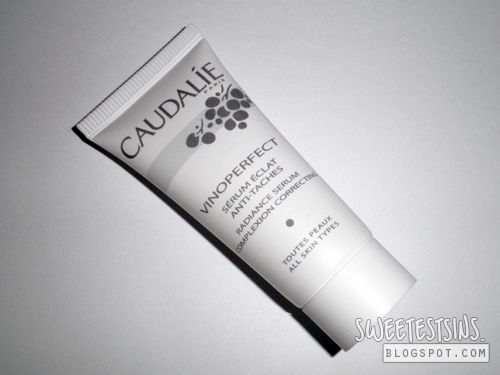 Description:
A beauty elixir from the vines of France. A highly concentrated oil-free serum that improves the appearance of dark spots, promotes even skin tone and boosts radiance.
My thoughts:
I had high hopes for this. Personally, I would only apply this at night instead of the day as the consistency is rather runny compared to other serums and it does feel a little sticky when I layer other skincare products or makeup over it.
K-Palette 24H Real Lasting Eye Pencil
Description:
Popular make up brand from Japan beloved for its 24h real lasting eye pencil - long lasting, non smudging and an intense color that really lasts for 24 hours.
This is the only product that I have yet to try out but I will definitely let you all know when I do.
A'kin Hand, Nail and Cuticle Creme
Description:
Natural skincare and natural hair care range from Australia. Contains lavender, geranium and jojoba for soft hands and strong nails.
My thoughts:
Finally we have a hand cream that cares for our nails! This hand cream is rather thick compared to most of the brands out there. In fact, its consistency reminds me of the Nivea creme in a blue tub which my Mom uses.
I love the scent of Akin hand cream, it is very calming and it reminds me of the scent in facial salons. I like to cup both of my hands together over my nose and inhale after applying Akin Hand, Nail and Cuticle Creme.
When I got my mom to try this hand cream out, she said that it reminds her very much of the
Kamill hand cream
that I got for her during my Hong Kong trip as well as the Herbacin hand cream which I got from her from Watsons Singapore that is the closest dupe to Kamill hand cream.
That's all for now. I hope you like this post. Thanks for reading!
Love,
Patricia