Day 4 and 5: Hong Kong (Tsim Sha Tsui and Mongkok)
Tuesday, February 22, 2011
Foreword: Super overdue post. Can you believe that I actually forgot all about it until some of my readers emailed me to ask where are the Hong Kong pictures and hauls? -Slaps head.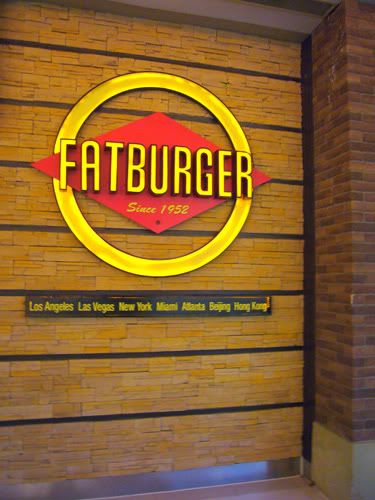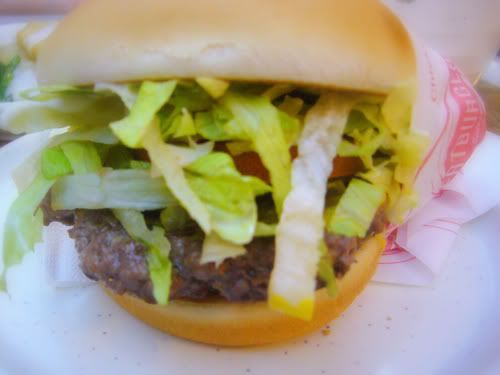 In the morning, we went to FatBurger which was also located in our hotel, The Venetian to grab a bite before taking the shuttle bus to the ferry terminal. Did I mention that there are shuttle bus services to almost everywhere? Basically, if you want to visit hotels or casinos, you can just simply hop on to any hotel's shuttle bus. Apart from that, we take the cab very often too, especially when we were in the town area or when there weren't shuttle bus services stopover.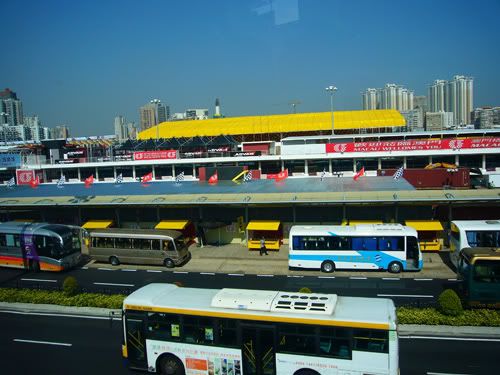 Here is the last picture which I took before we left Macau. Feeling sad because Macau's such a wonderful place. I love their food, culture and buildings especially! Btw, if you were to look carefully, you would see that that's actually their grandstand for Formula 1 or better known as F1. Haha.
Upon arriving in Hong Kong, our first stop was H&M.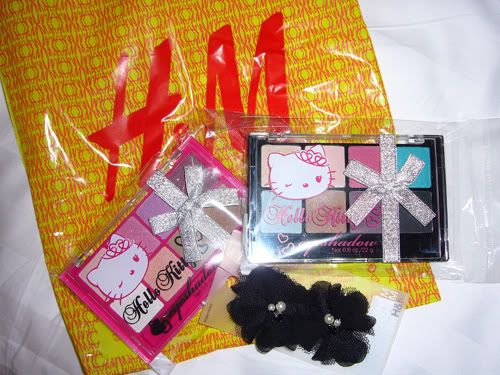 I had high hopes of bringing back a huge haul from H&M, however sad to say. There wasn't very much that appealed to me. And I blamed it on the season. Nonetheless, I managed to get two Hello Kitty eyeshadow palettes and hairclips which I think it reminds me so much of Blair! I used to be a huge Hello Kitty fan. I remember my parents, especially my Dad would get so many Hello Kitty stuffs for me. Remember the Macdonalds Hello Kitty craze? Nah, we weren't that keen to queue up hence we only got like the Japanese and Chinese version ones. I also remember that my Mom got me Hello Kitty bedsheets. Looking back, I think I really had an unhealthy obsession with Hello Kitty. To say the truth, my obsession with Hello Kitty actually died down until I went to Macau and Hong Kong. There's like boutiques and department stores which have brands that has Hello Kitty printed all over their merchandise. -.-" But I couldn't resist the eyeshadow palettes so I got them anywhere. Since I have so many eyeshadow palettes, I might do a giveaway for the Hello Kitty palettes for my followers.
And then we went to SOGO where I got my Mom Kamill Classic Hand and Nagelcreme.


Its really good, very moisturizing I would say. And the good thing about it is that it doesn't feel your hands feeling greasy unlike how some hand cream would, for I hate the feeling of having greasy hands that I can't type or write with ease.
After which, we headed back to our hotel, Kimberly Hotel to rest and leave our shopping bags in our room before we went for dinner. We had dinner at a traditional Shanghai restaurant that serves Wanton Chicken. Its wanton soup with a whole chicken. Super delicious. Sorry no pictures because I was feeling so tired and hungry that I immediately tucked in once the food was served. We had a lot of other food but I remember their Shanghai Greens. It was so crunchy yet contain a mild fragance. I think they might have added butter to cook it.
After dinner, we took the MTR to Mongkok. Our first stop was Langham Place. There is another huge H&M there.
I wanted to get Jill Stuart Fruit Lip Balm hence we went to Seibu.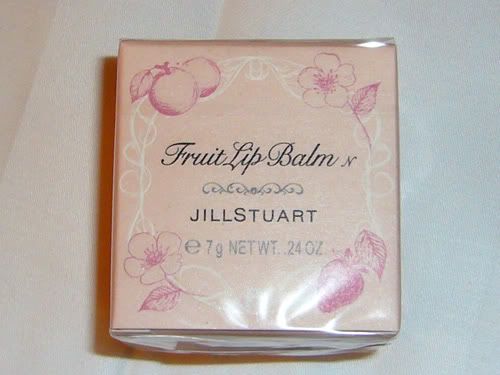 Guess what? The beauty advisor that served me was the same one that served me over at Macau's Yaohan. Such a coincidence, ain't it?
Anyway, I was surprised to know that Bourjois is a department store brand over at Hong Kong. They had counters and a beauty advisor to help you with makeovers. And over at Watson's, I saw Ettusias being sold, which means Ettusias is a drugstore brand over there.
While walking around, I saw Lush again. I was thinking of getting some stuffs for my Mom. She loves powder while I don't. I think powder is rather messy. Hence, I got her Silky Underwear. I read that in the past people apply powder so that they could slip on their underwear with ease.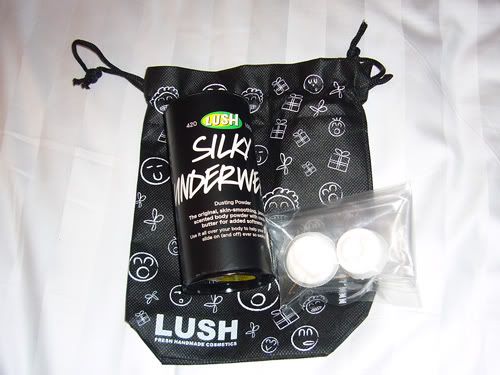 Bought Vitamin E and C toner tabs for myself. It looks rather interesting but I haven't got time to try it out though.
Our next stop is Argyle Center. It is kind of similiar to our Far East Plaza and Bugis Street in Singapore. They sell mostly girls clothing, shoes, bags and everything.
I had exercised self control and also because some of the stuffs that I want was out of stock, hence this is what I have gotten.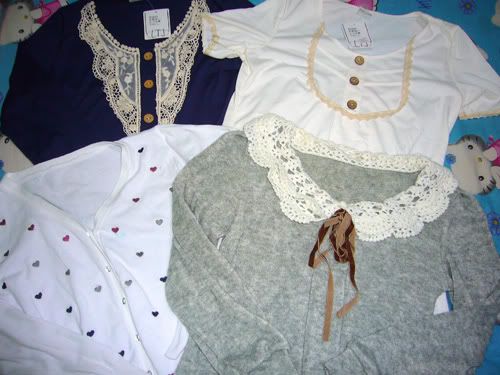 3 dresses/tunics and 1 cardigan
As I was saying, there is Bonjour and Sasa everywhere. But, they sell different things in different outlets. As in like while this particular Bonjour store don't carry brand A, the one across the street carry brand A but doesn't carry brand B. And guess what? The store layout of Bonjour is so poorly planned that it makes it so hard to navigate around the store to find what you want. Not to mention that it has got fluroscent lights everywhere. Sasa's store layout was much better but the merchandise line and depth ain't that wide and deep compared to Bonjour's. Plus and minus points I say, depending on what you are looking for.
After going to 2 Bonjour stores and 2 Sasa stores, these are what I picked up. Pretty good self control right?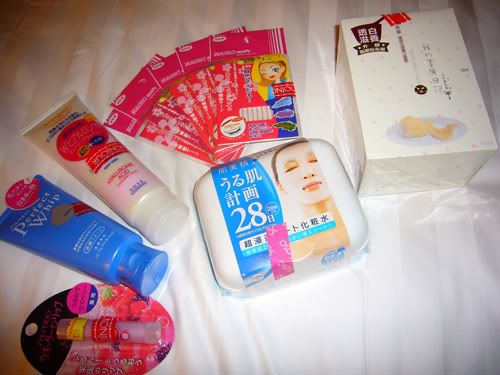 Took a cab back to the hotel to leave our shopping bags down. We washed up a little and went down for supper. Had wanton soup and almond milk. Did I mention that Hong Kong has got the best wanton soup? Super delicious, especially the prawns so succelent!
The next morning we had breakfast at the 茶餐厅 along the same street as the one that we went to the previous night. It is called 轻松一下. I think that this cafe has got better food, compared to the previous one that we went to.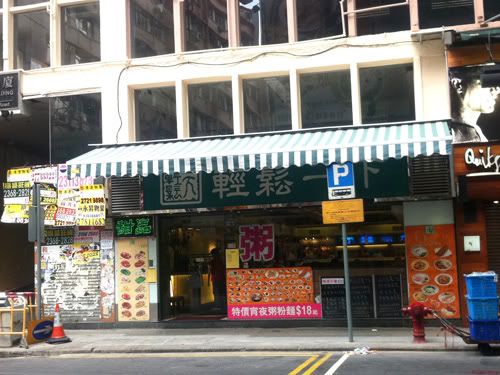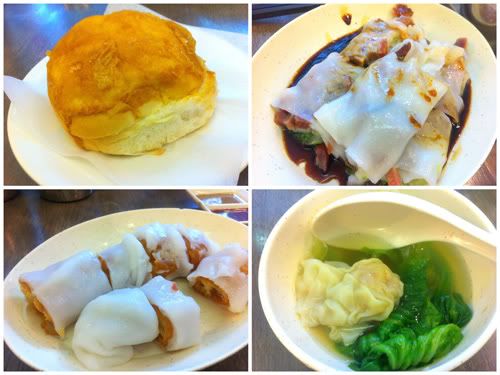 Our food. Yummy yummy!
A couple of street views along Tsim Sha Tsui for your viewing pleasure. I realised that I didn't take much photos in Hong Kong. Reason being, there ain't much stuffs to take. Basically, their shops at street view look rather attractive, whilst it gets pretty much the opposite as you look up.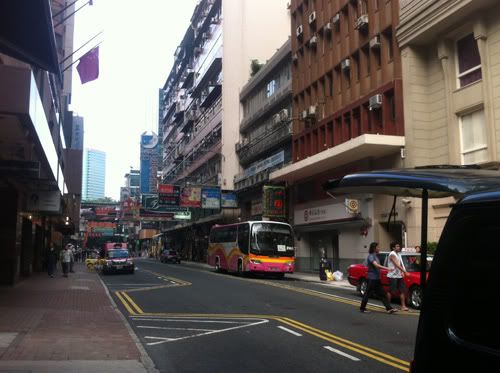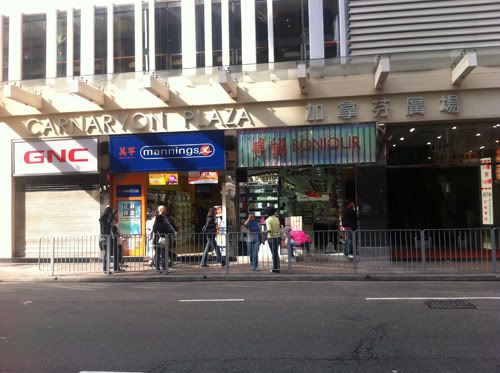 Oh yes, Guardian is called Mannings in Hong Kong.
I went into Guardian after breakfast intending to browse around and I found this!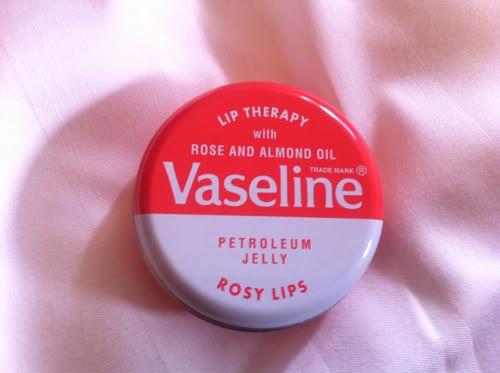 Lip therapy with Rose & Almond Oil Vaseline Petroleum Jelly Rosy Lips
This is highly-raved in MakeupAlley! It provides a rosy sheer and kissable look when applied to the lips.
The cashier over at Mannings kept pushing this (see picture below) to me after I made my purchase despite me saying no. I was puzzled plus a little furious because I don't like brouchures etc.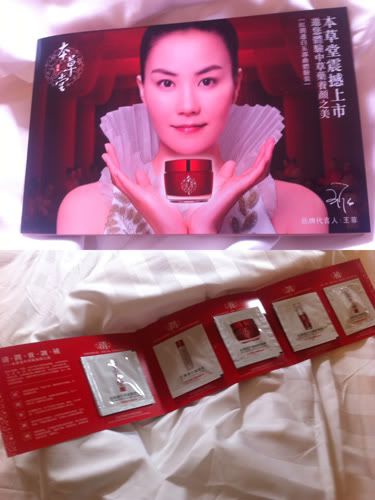 When I opened it up, then I realised that it was a brochure containing samples from the entire range. No wonder she kept insisiting that I take it. Haha, my bad. Personally, I think that it is a good way of promoting a product by giving away samples along with the brouchure, so that one can try out the product after reading it. Say if it is just a mere brouchure, I would probably read it (that is if it interests me enough) and chuck it away. I would probably forget about it until the next time I sees it. Hence, by incorporating the samples in the brouchure, it kind of encourages trial which would increase the brand of being remembered.
Alright, to spare you from my analysis, here are some snacks that I got from Hong Kong.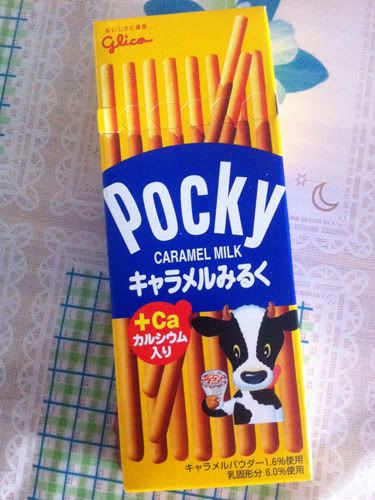 Caramel Milk Pocky.
I wish we had that in Singapore. Its super nice can?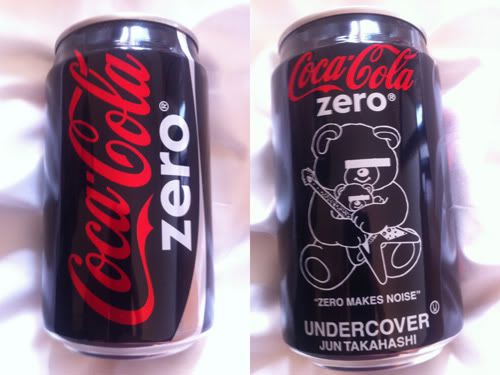 Coke Zero
So freaking unfair! Even their Coke Zero looks so much cuter!
That's all for my trip to Macau, Zhuhai and Hongkong. Thanks for reading!
Love,
Patricia

Check out my previous posts:

♥ Day 1: Macau
♥ Day 2: Macau
♥ Day 3: Zhuhai (Gongbei)