Day 3: Zhuhai (Gongbei) - Port Plaza and Vanguard
Sunday, December 12, 2010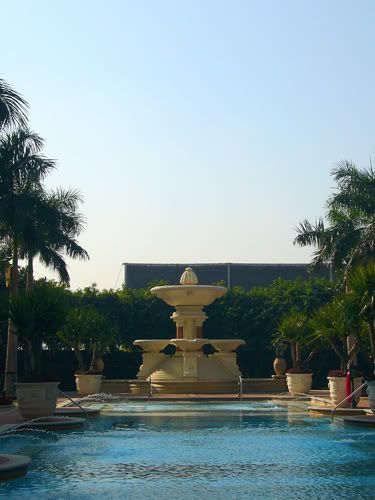 We went for a walk before breakfast and ended up at the swimming pool in The Venetian, Macau. The water was really shallow and I thought that it was a fountain initially because there is water flowing into the pool.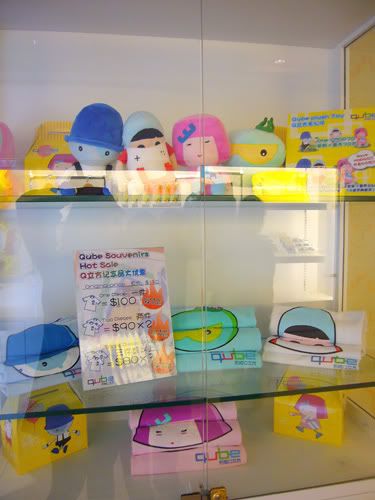 Look what I spotted? So cute right? They reminds me of tokidoki!
Headed to the food court at The Venetian for breakfast again as there weren't much options available there.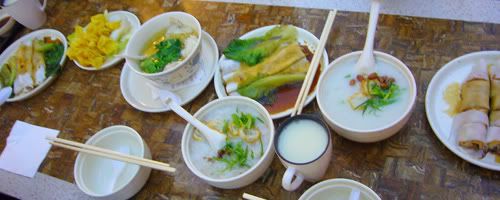 I like the porridge. It has got cuttlefish, lean pork, peanut and even fish maw! I don't know what is it called. But I know that it was invented by this lady whom is rather poor and she used all the ingredients that she can find in her kitchen to make this porridge. Anyway, it is very nice and you all should try it!
The other food item that I am rather fascinated by is - Zha Leung Cheung Fun. Bascially, it is Chinese fried doughstick wrapped with rice noodle dough. Its really very delicious, even more than the normal Chee Cheung Fun.
After breakfast, we took the shuttle bus provided by our hotel, The Venetian to Gongbei Border Gate. Our departure card was collected by the immigration officer over at Macau's immigration and we had to fill up an arrival card over at China's immigration. What crack me up over at China's custom is that it says, "Aliens, please fill up the white card". I suppose that they meant foreigners instead. After which, we walked down a flight of stairs and we are in Gongbei already! Right outside the Chinese immigration, there is a underground shopping mall at Port Plaza which is indeed a shopping heaven for ladies because they sell clothing, shoes, bags, accessories and even cosmetics! Most of the stores are wholesalers hence it is rather affordable.
As we only had MOP and HK$ on hand, we walked over to the next street, hoping to find a money changer. Along the way, I saw this building and I just had to capture it.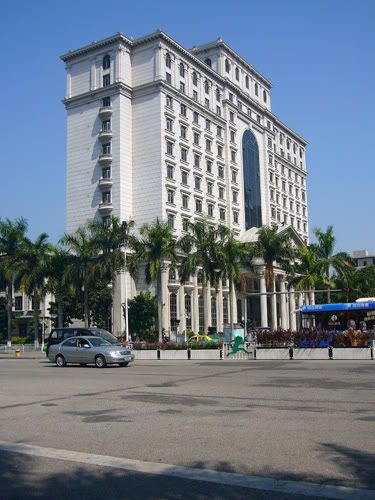 The first shopping centre after Port Plaza that we came across was Vanguard.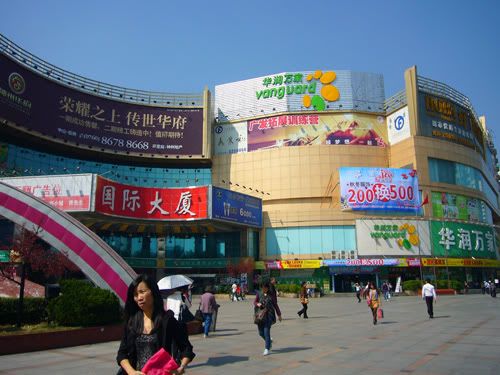 We went in to search for a money changer but our efforts were in vain. Hence, we decided to stop by Honeymoon Dessert for some dessert.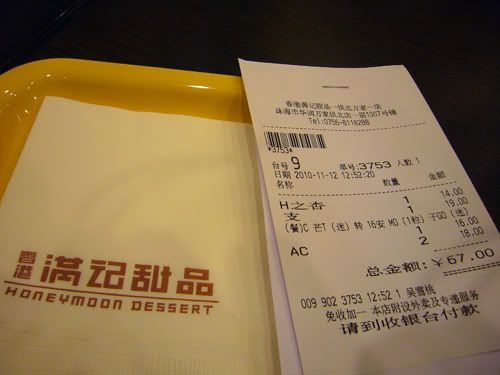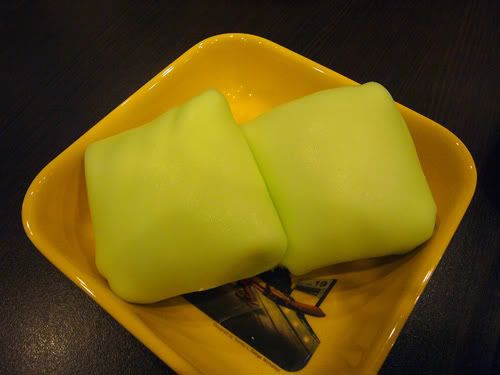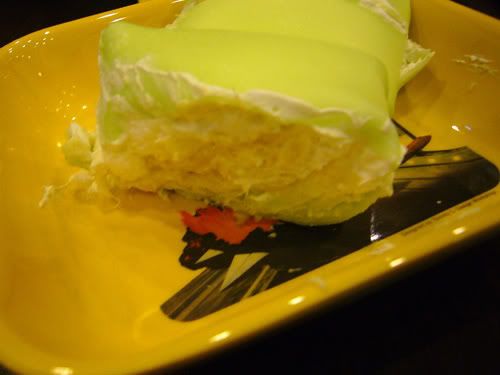 This has got durian filling inside. It is super yummy!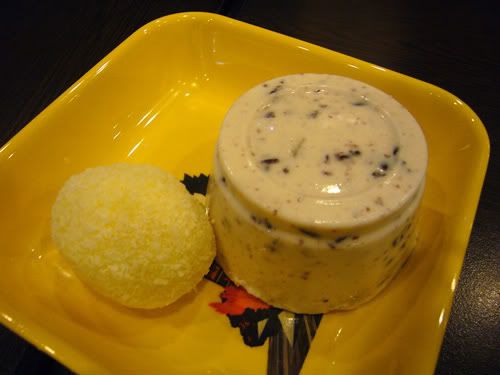 Red Bean Pudding with Mochi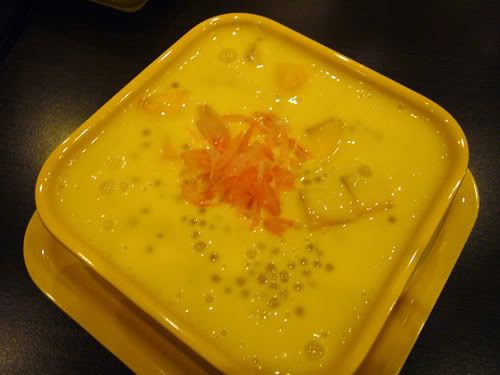 Mango Pomelo Sago (my favourite)!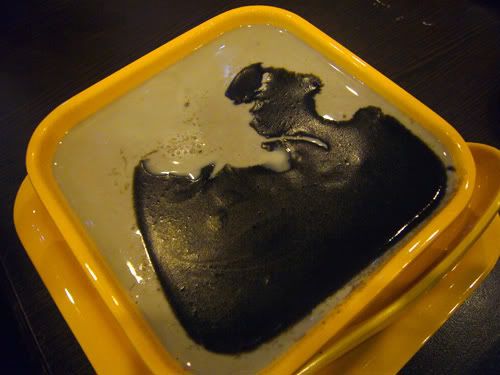 Yuan Yang
The waitress whom served us over at Honeymoon Dessert was really friendly. When we enquired about the availability of money changers around the vicinity, she told us to go to China Bank of Construction instead as she said that there are a lot of money changers that distribute fake notes.

After we exchanged for Chinese Yuan at China Bank of Construction, we walked back to Ladies World at Port Plaza where I had the time of my life, shopping! You know, it has really been a while since I last shopped that much at a go.
The first stop was a store selling nail supplies and I got myself acrylic powder in white, acrylic nail mould, acrylic liquid and false eyelashes.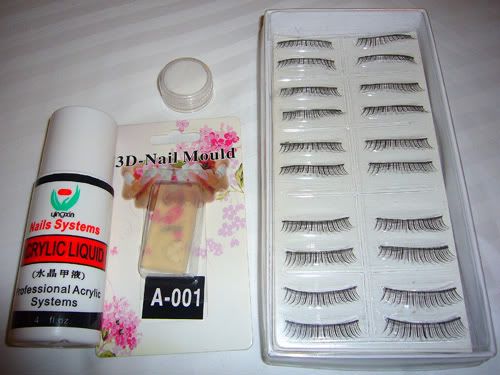 Can you believe that all these cost merely 40 yuan, equivalent to approximately SGD$8. The acrylic liquid alone in Singapore would cost me $15-$17!

I had wanted to locate this store before going back to Macau but I failed to because all the streets and paths looked the same and there were too many stores. Kinda regretted why I didn't get more nail stuffs and false eyelashes. Sighs.
And the next item which I got is -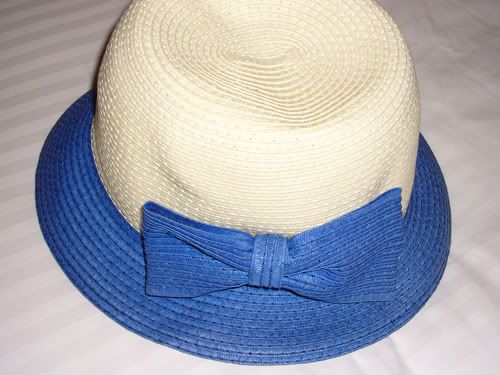 A straw fedora hat with cutesy bow!
Got this at about 50 yuan (SGD$10).
And then I pass by this store, Qi Pin Tang where they have a lot of vintage merchandise such as notebooks, coin pouch and even matches! The shopkeeper was dressed in communist style (mandarin collar), akin to what Mao Ze Dong wears.
The stuffs that they carry in the store are really eye-catching and are good souvenirs for family or friends. Anyway, these are the items I got.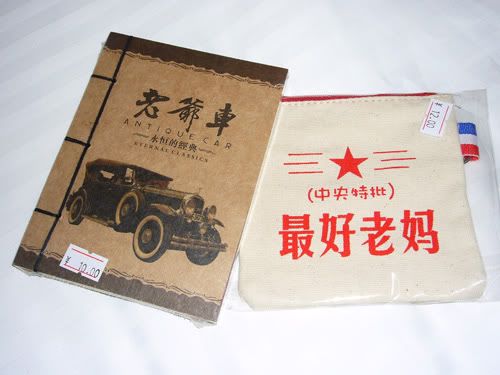 A notebook just because I like the vintage car and a coin pouch for my Mom.
The next store which I entered nearly drove me crazy, not literally though. You know, I have a soft spot for bows. The store had bows in every possible design and I had such a hard time choosing. I was so tempted to get each of them in different colors. But I had to curb those temptations because I am still going to Hong Kong. The sales assistant in this store was really nice and patient. She even showed me different ways of wearing the bow and she would hold the bows near my hair and show me how it looks like using a mirror without me asking! Awww.. such personalized service. Singapore retailers ought to learn from them. After 20-30mins, I was finally done with my selection in this store and I got the following.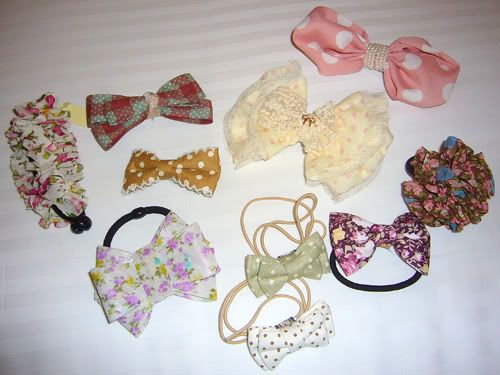 I am so happy with my massive haul of bow clips and hair ties!
Guess what? All these cost below SGD$30!
And the last two items which I got.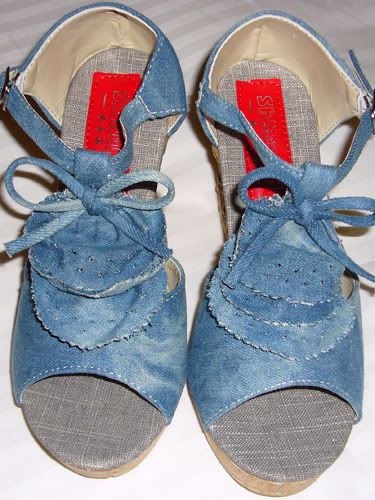 Denim wedges.
I love wedges because they are super comfortable!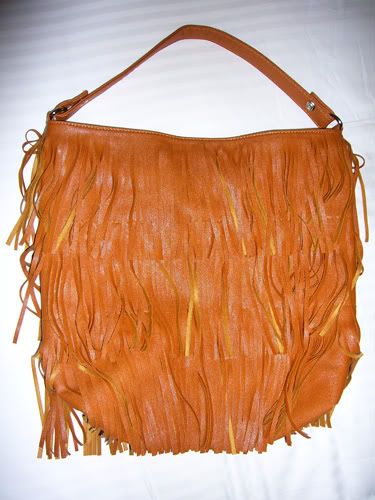 Tassel bag.
I am so happy when I saw this because I was in search for a tassel bag ever since I saw those in Vivi and Popteen magazine.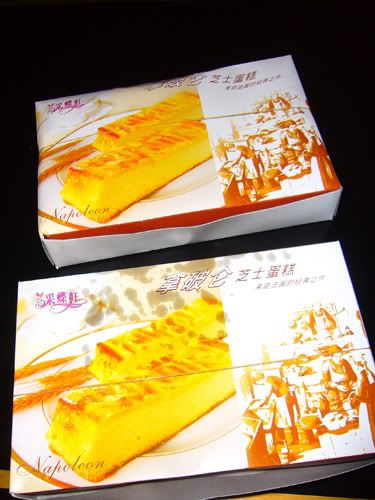 Guess what's inside?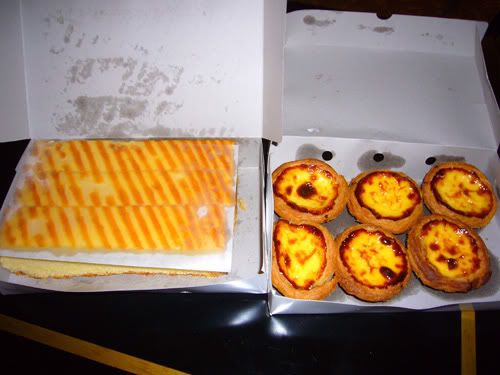 Lemon cheesecake and portuguese egg tarts!
And then we left Zhuhai and headed back to Macau. We went back to our hotel room to put down our shopping loots before heading for dinner.
We settled for dinner at Madeira Portuguese Restaurant at The Grand Canal Shoppes.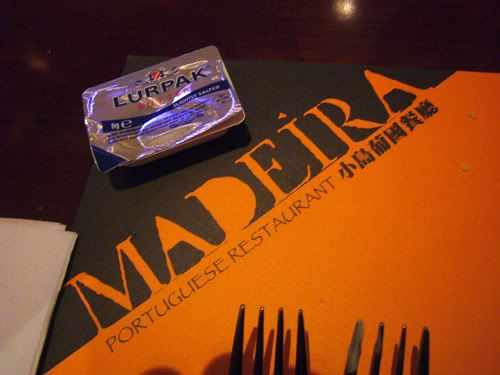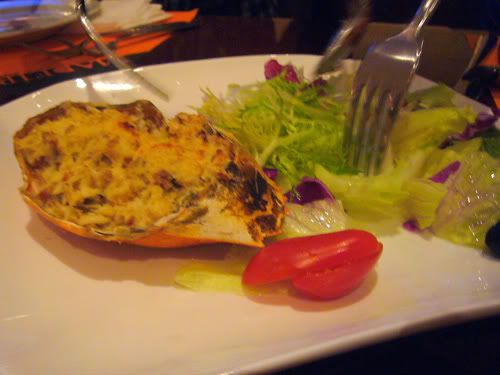 Baked Crab Meat
I like how all Portuguese cruisine comes with fresh whole olives. I love olives and you bet I was the one attacking all the olives while we were there.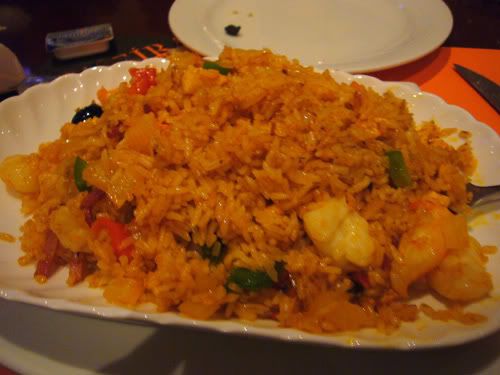 My super generous serving of Fried Rice
Gosh, you should have seen my expression when the waiter served my fried rice. My jaws dropped in exclamation. I was like, "No way can I finish this huge plate of fried rice". While I liked the fact that the prawns were very succulent, but I would have much prefer if it ain't that oily.
After dinner, we went to Koi Kei Bakery to get more almond cake and other food goodies before we retired to our hotel for a good night sleep.

That marks the end of my day 3 in Zhuhai and Macau.

Till then.

Love,
Patricia
Check out my other posts:
♥ Day 1: Macau
♥ Day 2: Macau
♥ Day 4 and 5: Hong Kong