Ginvera Green Tea Whitening Marvel Gel and Jade Dark Eye Circles Roll Away
Saturday, December 11, 2010
As all of you know, i love drinking tea. And my favourite has got to be - green tea which I drink about 4-5 cups daily. Why green tea - you might ask. Well, it is because green tea has a lot of health benefits. Don't believe me? Read on to find out for yourself!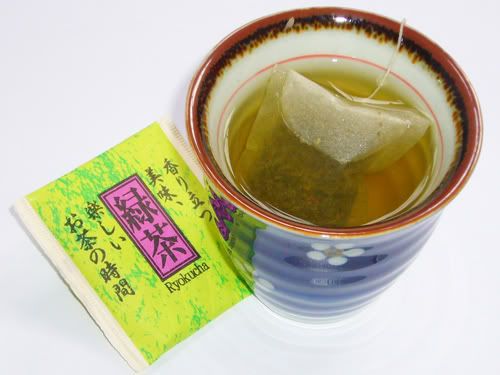 Benefits of green tea
♥ Helps against formation of cancer
♥ Controls diabetes
♥ Helps prevent heart disease
♥ Makes your complexion acne-free, healthier
♥ Aids in weight loss regimen
♥ Retards the aging process
♥ Calms your digestion
♥ Helps with your bowel problems
♥ Excellent and safe during pregnancy because it provides you with a mild stimulating effect.
Given that green tea has so many benefits and that I love drinking green tea so much, of course I am delighted when
TheSampleStore
and Ginvera sent me Ginvera Green Tea Whitening Marvel Gel and Jade Dark Eye Circles Roll Away for review purposes.
Ginvera Green Tea Whitening Marvel Gel, $16.80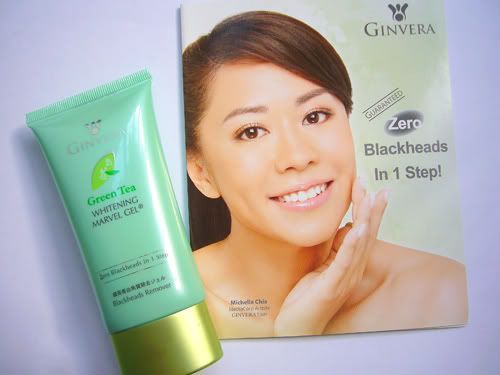 Step 1: Dispense about the size of a 10-cent coin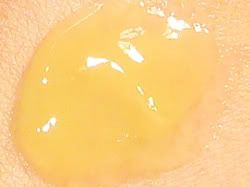 Step 2: Using your fingers, gently massage in circular movements.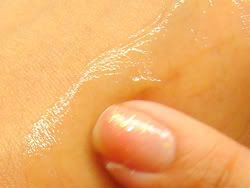 Step 3: You will see tiny bits as shown below after massaging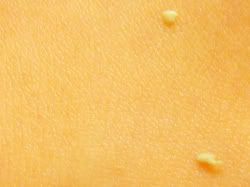 I am quite familiar with Ginvera Marvel Gel as I have tried the previous series of Ginvera Marvel Gel before.
It provides a rather cooling feeling when applied on the face, however, the green tea scent was a little overbearing for me that it did irritate my nose a little. I would much prefer if it was lighter or fragance-free instead. When massaging the Marvel Gel into my skin, I did feel a slight tingly sensation.
Upon application, massaging my skin and cleansing off with water, my skin became noticeable fairer and smoother. It did look more radiant too! I could also see that some my blackheads were removed, not completely though. And my pores became slightly smaller.
You might ask, why exfoliate? Well, exfoliating helps to remove dead skin and thus, preps the skin for easier make up application. As your skin will be smoother after exfoliating, it will be easier for makeup to glide onto your skin.
At the price tag of $16.80, it is indeed a steal as it has both the functions of a scrub and mask -removing impurities and brightening your complexion.
Benefits of Marvel Gel
1) Rubs away deep layers of dead skin cells
2) Rubs away blackheads painlessly
3) Contracts pores for refined skin (as dead skin cells have been cleared from pores)
4) Lightens black spots, freckles and scars
5) Removes oil seeds
6) Regulates sebum secretion to prevent pimples
7) Brightens dull complexion
8) Changes dark, rough skin to smooth skin
9) Whitens skin as it gives way to new born skin
10) Enhances quick absorption of skin care products
Directions
Use daily on dry face with dry fingers. Squeeze a sufficient amount and dot on forehead, cheeks, chin, nose and neck. Massage about one minute. Rinse off with water/facial cleanser after use.
Ginvera Green Tea Jade Dark Eye Circles Roll Away, $18.90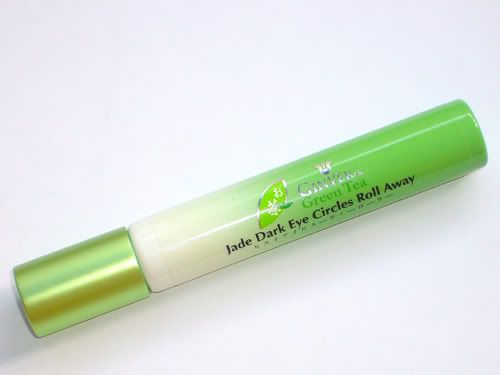 Do you often spend late nights partying, studying or completing that work project?
Or have panda-eyes?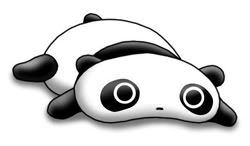 If your answer to any of the questions above is yes, fret not because Ginvera Green Tea Jade Dark Eye Circles Roll Away is here to your rescue!
Like Marvel Gel, Jade Dark Eye Circles Roll Away provides a cooling effect when applied onto the skin. As I used to have syringoma and am still prone to have some, I must avoid any eye creams, moisturizers or sunscreen that have thick consistency. Hence, I am only able to use mostly gel-based or milk-based products.
I like the fact that it comes in a form of a roller tube which is very sanitary as I do not have to use my fingers to apply it. It comes with a Jade roller. In case you are not aware, Jade is a exceptional massaging medium as it contains trace minerals that benefit the human body. No wonder my Grandma used to wear Jade jewellery and she even made me wear the Jade necklace that she got for me. I used to think that Jade looks tacky when I was younger, but now I have learnt to appreciate the benefits and beauty of Jade. In fact, the darker green color the Jade is in, the better it is.
According to ancient Chinese medical book, "Jade has cooling properties. It can help to 'dissolve toxins', nourish skin, improve circulation, eyesight and energize the brain." Due to the emitting of energy, Jade is also believed to have purification and calming properties. In modern scientific studies, Jade is found to be enriched with trace minerals that are beneficial to human body. Through massaging with the Jade ball, this energy can in turn be "channeled to the skin and body" to help nourish and beautify the skin.
After using Jade Dark Eye Circles Roll Away, I realised that the skin around my eyes did became slightly fairer. However, I am not sure if it was the scar left behind from my laser operation. I did ask my Mom to try it and she liked it. It is pretty compact so it would fit nicely into any makeup pouch. The only thing that I am quite apprehensive about is that the tube is made of either metal or glass which makes a loud noise everytime I place it on the table. And I am so afraid that it might break.
Benefits of Jade Dark Eye Circles Roll Away
1) Blended with Bio energy ingredients such as Bio Energy Fluid, Bio Rice Fermentation Essence, water soluble Olive Oil, Ginseng, various whitening herb extracts, Pomelo and Royal Jelly
2) Helps to roll away dark eye circles and brightens eye contours effectively
3) Prevents eye bags, crows feet and fine lines
4) Allows easy makeup application and lets eye makeup last longer
Redeem your FREE sample of Ginvera Green Tea Whitening Marvel Gel now (postage waived),
review
and win!
Ginvera products are available at Guardian, Fairprice, CK, BHG, Giant, John Little, OG and Robinsons.
Disclaimer: All products are given to me for review purposes.