Shiseido and Watsons Sale 2011
Thursday, November 17, 2011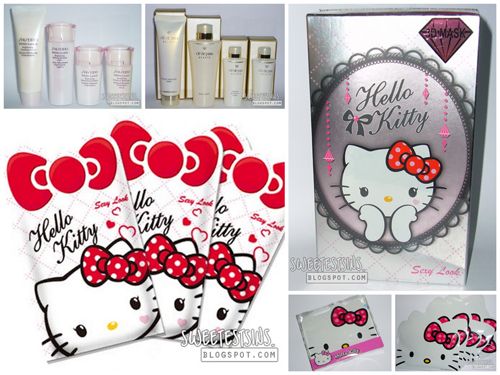 It was a rather impromptu decision to head down to Shiseido Sale yesterday. I had planned to go but then I couldn't find anyone whom was free to go with me, plus I thought I would try and save some money. Then, I saw Emily tweeting that she was going and before I knew it, we were exchanging SMS-es and then we headed down to the sale together. She's like my to-go sales buddy.
If you have followed me on Twitter, you would have know that the Shiseido sale was rather disappointing. My aim of going there is actually to get either the softener from the White Lucent range but I didn't see any there, probably it was sold out already or something. Hence, I grabbed the Shiseido White Lucent Trial Set.
Shiseido White Lucent Trial Set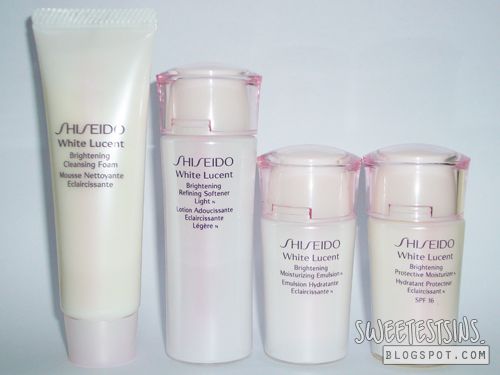 This set consists of a cleansing foam, softener, emulsion and moisturizer and its only $15. I think its quite worth it, especially if you don't want to commit to the full-sized products. I remember each time I hang out with Abi, I would check out the Shiseido White Lucent range. But I did not get them as I could feel the pinch, even though she would tell me that they have a travel/trial set which is about $80+ (I think the size of the products in that set are bigger than those I got above).
Anyway, the trial set which I got consists of a moisturizer. They also have a trial set which comes with brightener cream. Although I would prefer lightweight/milk/lotion-consistency moisturizer normally, especially for day usage, I have learnt to appreciate cream-based moisturizers especially now that the weather is taking the turn to becoming colder which makes my skin more prone to dryness.
I'm quite excited to try this out and I probably will once I have finished my current skincare products. I will definitely post my thoughts on them once I have done so. So do check back yea? (:
The next product (or rather the other product) that I got from Shiseido sale is Cle de Peau Beaute Trial Set. Its $35 and I got this set for my Mom. Don't you agree that we ought to pamper our Moms every now and then especially when they take such good care of us 24/7? I mean, that's like the only occupation that never gets exempted from leave!
Cle de Peau Beaute Trial Set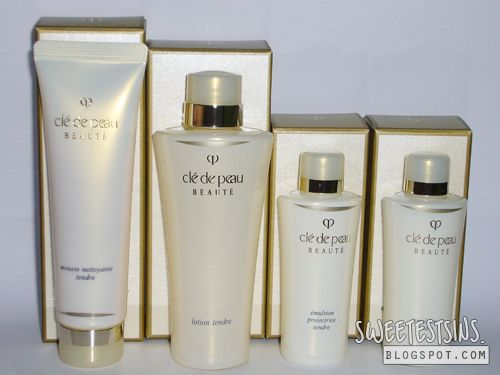 Cle de Peau is highly-raved by local makeup artist, Andy Lee. I always see him blogging about how wonderful this brand is but I have never ever gone up close to their counter over at Tangs to check out their products because honestly, its too out of my pocket-friendly range.
As a luxury skincare and makeup brand, Cle de Peau targets women from 30 years old onwards. Although I know Cle de Peau is more for anti-aging/matured skin, I did double check with the staff just to make sure before I got it.
As I am not very familiar with this brand, I did a bit of research online. Cle de Peau skincare comes in either fraiche or tendre. Fraiche is more lightweight and gives a fresh feeling while Tendre is richer and more creamy which is more moisturizing. All 4 products in the trial set that I got for my Mom are tendre, hence I believe it would benefit her skin.
Aqualabel liquid foundation, 2-way cake and casing were 3 for $20 (mix and match any)! Such a steal, isn't it? I wanted to get it initially but it was so crowded hence I changed my mind.
After paying for our products, Emily and I headed to Takashimaya to grab some lunch, we had Japanese noodles before we went to Watsons Ngee Ann City for Watsons sale.
The crowd at Watsons sale was more horrible than Shiseido but at least we didn't had to wait to get it like we did for Shiseido sale.
Guess what did I get?
MASKS!!!! I just can't get enough of facial masks and my Hello Kitty obsession (yea, it came back ever since I went to Hong Kong last year).
I did post a picture of these Hello Kitty masks before on my Twitter when I first saw them about a few ago. I was so tempted to get them then but I didn't cave in. Thank God I didn't because... it was BOGOF (Buy One Get One Free)! All the more to get it right? Shared with the deal with Emily so we both have one of each.
Sexylook Hello Kitty Rose Fruit Soothing Pore Minimizing Mask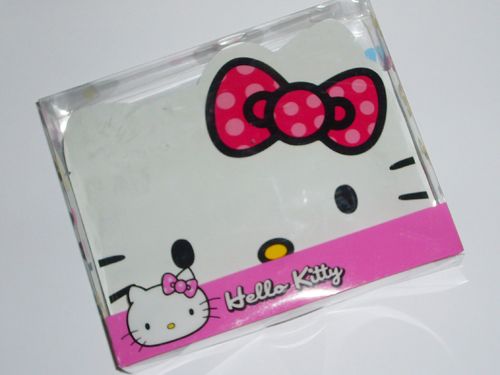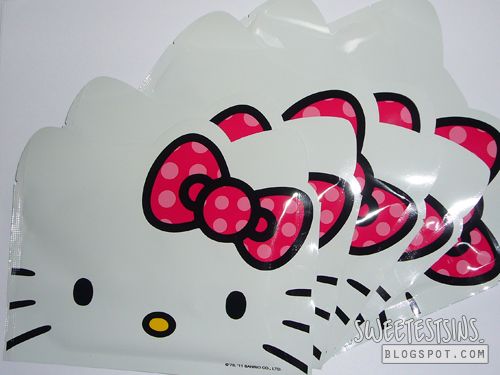 I didn't even realised that this was for pore minimizing until today! I just got it anyway because its so cute!
These were like only $7.50 (U.P. $13)!
Sexylook Hello Kitty Platinum Rose Duo Brightening Lifting Mask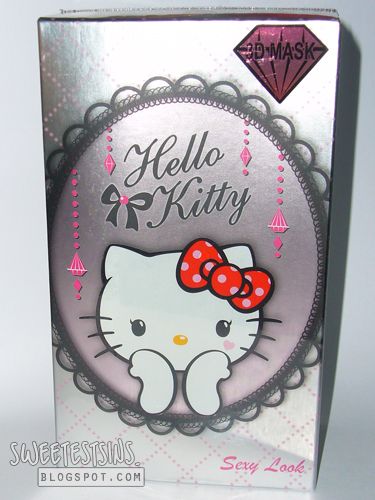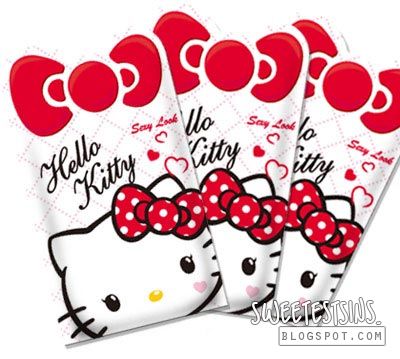 Apart from this brightening mask that I got, there are another two masks from this range which are Moisturising Sensitive Amethyst and Ultra Moisturizing Pink Sakura respectively. If you know me, I am very into whitening and brightening and that explains why I got the brightening one! Its only $9.50 (U.P. $19)!
Did any of you girls went to any of the sale yesterday? If you did, do share your buys with me! I was so happy yesterday because I haven't really shop in a while, plus I got a lovely dress from H&M. Its in a lovely shade of plum pink, not my usual kind of color but still very lovely. I'm trying to move away from the usual safe colors that I wear normally.
I hope you like this post! Thanks for reading.
Love,
Patricia