Coordinates #2: Casual Friday
Saturday, December 03, 2011

Co.or.di.nates:
Bring the different elements of (a complex activity or organization) into a relationship that will ensure efficiency or harmony.
Coordinates is a new column on SweetestSins which showcases Patricia's outfit of the day. It also brings about a whimsical twist in terms of photography in the way she sees it. You can expect girly dresses, chic outfits, shoes and accessories. In short, its your quick fix to style, fashion, beauty and of course putting it all together.
CASUAL FRIDAY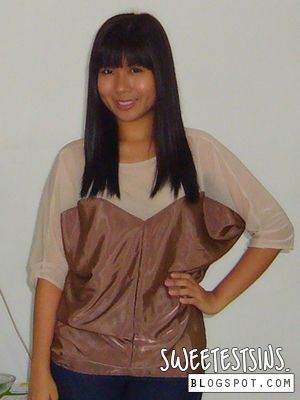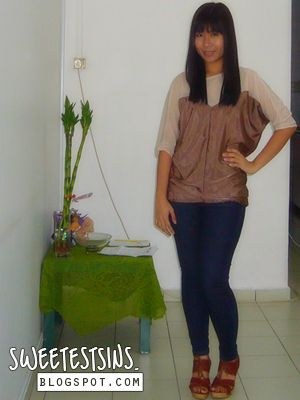 2. Jeggings, Zara
3. Lace-up wedges, Substance
4. Tassel bag, Zhuhai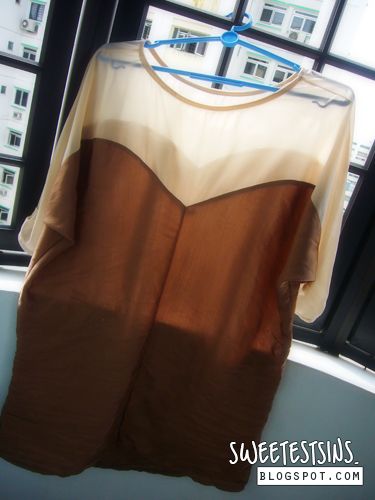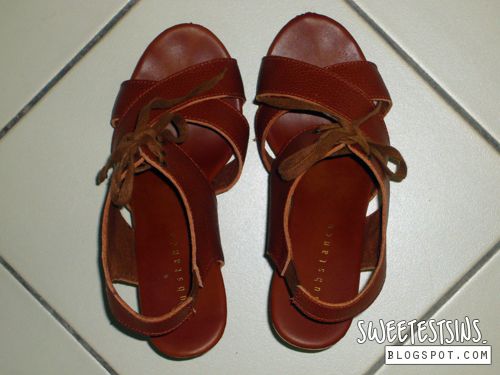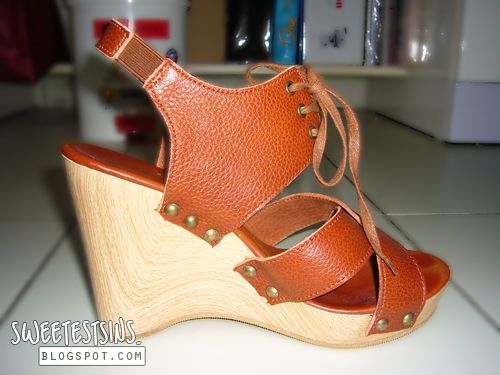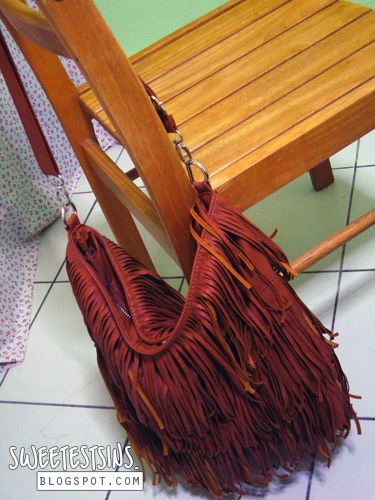 Afterthoughts:
I paired this outfit with a tassel bag which I got from Zhuhai previously and off I went to celebrate my ex-colleague's birthday at a Korean BBQ restaurant.
Initially, I thought that Sweetheart baggy dress top wasn't very wearable as it was more of a tunic, and somehow I couldn't just wear it as a dress due to its cutting. I find that it looks the best if I were to let the seam of the top gather freely as shown above rather than to let it all the way down.
Material-wise, Sweetheart baggy dress top is very comfortable. Patricia says, "Its perfect to hide that tummy that's popping out after buffet lunch/dinners!" As the top part of the top is made of sheer chiffon, I paired it with strapless bra to avoid bra straps to be seen as it can look rather unsightly.
Before I decided how to put together this look, I had actually brainstormed and tried many different ways on working out this outfit. Hence, I thought that I would share what Sweetheart baggy dress top does not go with. Plus, I have a huge bottom so if I were to wear it the other way round, the end of the seam wouldn't be straight and that wouldn't look nice.
Sweetheart baggy dress top does not go with:
x Thick high-waisted belts
x Thin low-waisted belts
x Tucking in into bottoms
You would probably realized that there's a line in the middle of the top. Both the front and back of the top is the same, except that one of them has got the line in the middle. I have tried both ways and I think that wearing it the way shown in the picture above looks better as it accentuates my curves better.
I hope you like this post. Thanks for reading.
Love,
Patricia
Disclaimer: I bought everything in this post with my own money except for Sweetheart baggy dress top in brown which was sent to me by Pretty Chase for consideration.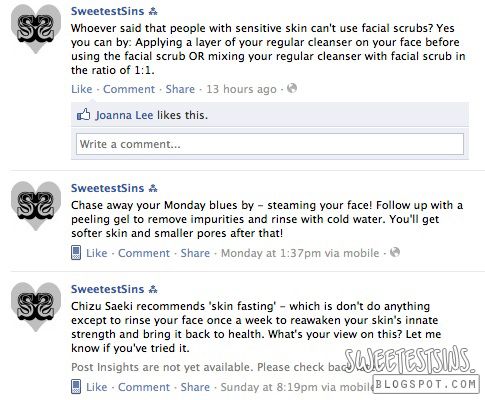 P.S:
If you haven't already
'like' SweetestSins on Facebook
, its time to do so because I will be posting short updates such as tip of the day, or sharing interesting beauty facts over there exclusively. It won't be cross-posted to my blog and you won't want to miss it, trust me!