Coordinates #1: Classic with a twist
Thursday, November 24, 2011

Co.or.di.nates:
Bring the different elements of (a complex activity or organization) into a relationship that will ensure efficiency or harmony.
Coordinates is a new column on SweetestSins which showcases Patricia's outfit of the day. It also brings about a whimsical twist in terms of photography in the way she sees it. You can expect girly dresses, chic outfits, shoes and accessories. In short, its your quick fix to style, fashion, beauty and of course putting it all together.
CLASSIC WITH A TWIST
2. Vintage-inspired belt, DIY
3. Brown Satchel, Korea
4. Bow flats, Substance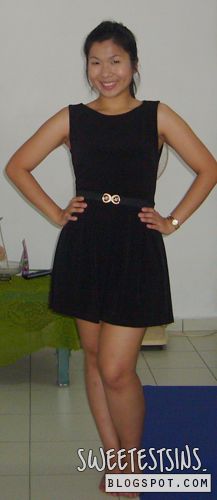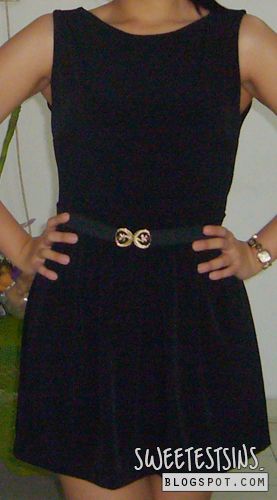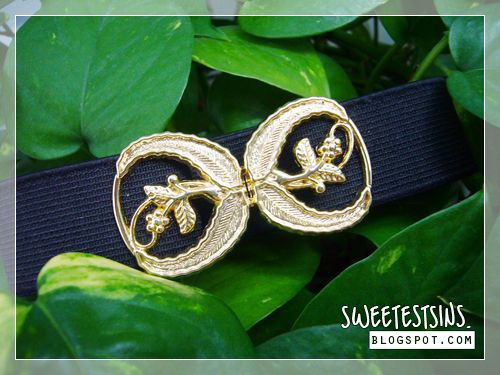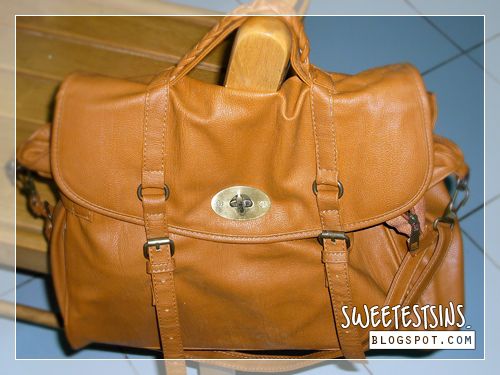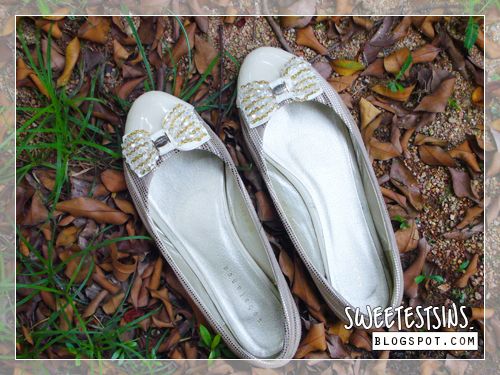 As SweetestSins is a beauty blog, how can I not include my eye makeup of the day? I love the combination of gold and brown!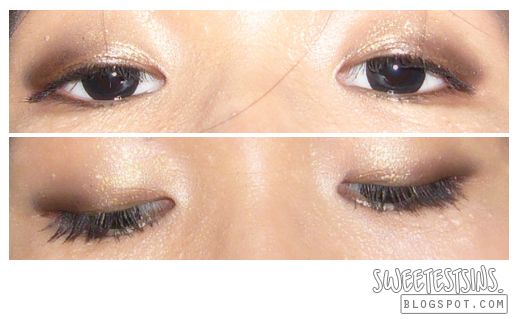 Looking at the pictures above, I realized that I have got sad-looking puppy eyes.
Afterthoughts:
As I wore Philly Pleat Dress on a casual day out, I paired it with my current favorite pair of flats and satchel. I think that Philly Pleat Dress is very versatile in the sense that I could pair it with black heels and a hobo bag and I am all ready for work.
Philly Pleat Dress has got elastic band at the back which can stretch quite a fair bit.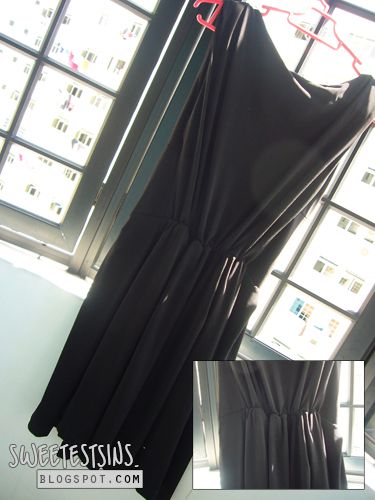 I am a UK10 and my height is 162cm. Although I can fit into Philly Pleat Dress, I think that I will look better in it if I were to lose a bit of weight as the material is kind of like spandex.
Other than that, I really like the design of Philly Pleat Dress because it looks so French and its a classic piece that will never go out of trend. I can imagine myself wearing it with a pearl necklace and red lipstick with kohl-rimmed eyes.
If you like Philly Pleat Dress, head over to
Pretty Chase
and sign up for their mailing list to get the latest updates!
If you are interested to be featured here,
email me
for more information.
Disclaimer: Apart from Philly Pleat Dress which was sent to me for consideration, I purchased every other product featured in this post.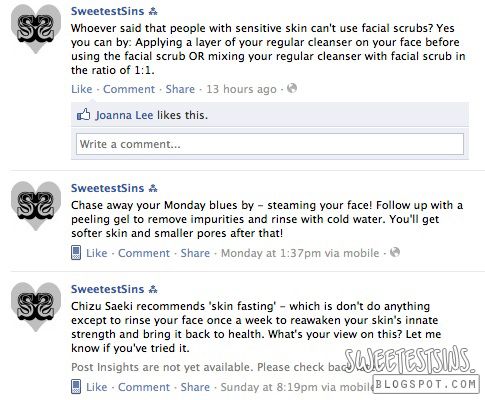 P.S:
If you haven't already
'like' SweetestSins on Facebook
, its time to do so because I will be posting short updates such as tip of the day, or sharing interesting beauty facts over there exclusively. It won't be cross-posted to my blog and you won't want to miss it, trust me!