Pantene 14 Days Challenge (Day 14)
Sunday, December 04, 2011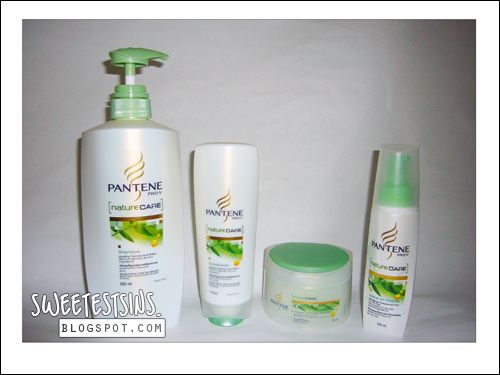 This is a follow-up post to Pantene 14 Days Challenge,
click here
to read about Day 1 and 7 if you haven't already read it yet.
Day 14:
Q: How has my hair texture changed/improved?
A: I find that my hair became more moisturized, softer and also shinier. Apart from that, it doesn't turn oily that fast.
I also realised that I could actually stick to just one shampoo for the whole of two weeks and it didn't make my scalp irritated or itchy. Prior to that, I was switching between clarifying and anti-dandruff shampoo.
Conditioning and masking your hair is very important as it really makes a difference to your hair. I don't use conditioner regularly prior to rebonding my hair in late July this year, I merely use hair mask or treatment once every 2 days. It was after rebonding my hair that I realised how dry my hair was and that it wasn't as shiny as before. After an
interview with Dr Jasmine Karsono
, I realised that just like skin care which consists of 3-steps, we should care for our hair the same way. It was then that I began to incorporate both conditioner and hair mask to my hair regimen daily.
Although the norm would be to:
1) Shampoo > rinse > apply conditioner > rinse > apply hair mask/treatment > rinse,
I found a way which moisturizes my hair better which is to:
2) Shampoo > rinse > apply conditioner > massage hair > apply hair mask/treatment > massage > rinse.
As my hair can get a little dry as I have had chemical services such as rebonding and coloring done, I prefer applying hair mask after conditioner before rinsing. If your hair isn't as dry as mine, you could do it the normal way which is to apply conditioner and rinse before applying hair mask and then rinse off. Another reason why I use both Pantene Nature Care conditioner and hair mask together is because they are rather mild, not too rich to be used together unlike some products that can be quite rich and when you use it together, the result is just too overwhelming and you wouldn't like that.
I first learnt about the massaging technique from Tony 老师 when I watched 女人我最大 2011-10-27 搭上青春時光機! 我們要變美變年輕. For those whom do not want to watch the entire clip, you can skip to 01:29 to watch Tony 老师's hair massaging technique.
He advised not to apply hair treatment from the crown area as the hair there is still healthy. For me, I always start from below my ears.
How to massage hair:
1) Take a small section of hair.
2) Using both of your thumbs, rub product onto hair in a downward motion.
Q: Which is my favourite product out of the whole range?
A: It has gotta be Pantene Nature Care Shampoo and Pantene Nature Care Intensive Penetrating Treatment!
I love how these two products moisturizes my hair yet it doesn't leave any oily residue!

Q: How much do I like this haircare range?
A:
Pantene Nature Care Shampoo: ★★★★☆
Pantene Nature Care Conditioner: ★★★
☆
☆
Pantene Nature Care Intensive Penetrating Treatment: ★★★★★
Pantene Nature Care Leave on Creme: ★★★
☆
☆
Overall Rating: 3.75/5
The only product in Pantene Nature Care range that I probably hasn't talk about yet would be...
Pantene Nature Care Leave on Creme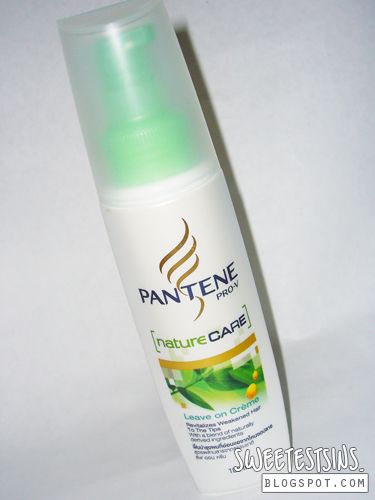 I am skeptical of leave-on hair products be it conditioners, creme, serum or oil, simply because I didn't quite like the oily feeling that I get from some of them. Or worse still, there was once when a particular hair serum caused breakouts on the back of my neck and back.
So how did Pantene Nature Care Leave on Creme fared?
Ability to tame flyaway hair
:
★★★
★
☆
Make hair smoother:
★★★
★
☆
The first time I used this was when I had to go out and run some errands last minute and I didn't had time to shampoo my hair.
BEFORE
I dispensed about a twenty-cent coin worth of product and distributed it evenly onto the roots of my hair before rubbing on any remaining product onto the sides of my hair.
AFTER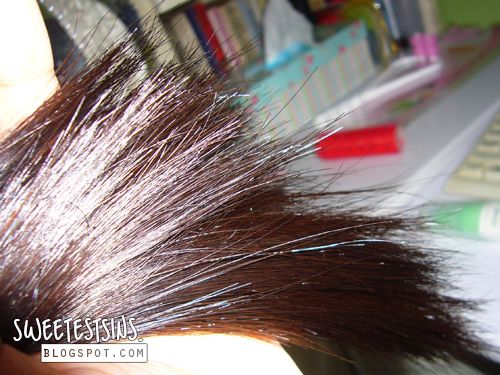 It tames flyaway hair and the best thing is that it doesn't feel oily!

I really hate those products that makes my hair feels oily. Plus, the fragrance's really mild. FYI, I really hate products with strong fragrance as they tend to irritate my sensitive nose. The only downside would probably be its moisturizing ability, as I wish it would be a little bit more moisturizing. But then again, it would probably feel oilier if it was more moisturizing.
Patricia says, "You will like this product if you need a last-minute saver!"
I thought that I would also include the before and after pictures of Pantene 14 Days Challenge. Do note that I have gotten a haircut and have gotten my hair colored as well as a color treatment halfway in between the 14 days challenge.
BEFORE
AFTER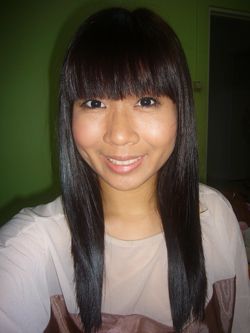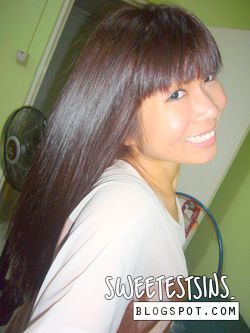 ♥ the fact that my hair has got more volume now!
cuz I really hate flat hair, especially at the crown area.
I hope you like this post! Thanks for reading.
Love,
Patricia
Disclaimer: Products were provided by Pantene for Pantene 14 Days Challenge.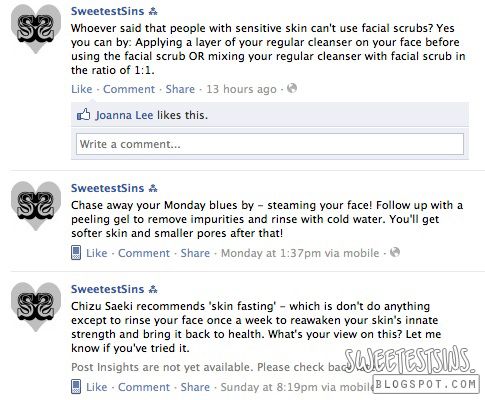 P.S:
If you haven't already
'like' SweetestSins on Facebook
, its time to do so because I will be posting short updates such as tip of the day, or sharing interesting beauty facts over there exclusively. It won't be cross-posted to my blog and you won't want to miss it, trust me!