Interview with Pantene haircare expert - Dr. Jasmine Karsono, Principal Scientist, P&G Beauty & Grooming
Tuesday, October 04, 2011
This is a follow-up post to Pantene Beauty Roundtable, which you can read
over here
.
During the event, Dr. Jasmine Karsono mentioned that backcombing of hair is very damaging.
She said that when we apply serum to our hair, it acts as an artificial cuticle for the hair. The technology of Pantene is such that after shampooing, you can comb your hair through without tangles.
While we didn't have any chance to ask Dr. Karsono questions during the event, I must say that I feel very privileged to have an email interview with her.
Below are my questions to Dr. Karsono and her answers.
Q: You mentioned that to salvage dry or weakened hair, one could use the rinse off treatment in place of conditioner.
So does that mean that we can skip the conditioner? Or should we still shampoo, condition and then use the treatment for better results.
A: For better results, always use a 3-step regimen that consists of a shampoo, conditioner and treatment – just as you would in skin care. A two-step haircare regimen (shampoo and conditioner) is not enough to get healthy looking hair. In fact, haircare treatment is an all-important step to improving one's hair health as the conditioning ingredients nourish and protect hair from damage. This will help you to break out of the vicious cycle of unhealthy hair.
For those struggling with damaged hair, we recommend incorporating a rinse-off or leave-on treatment into your regular haircare routine. Incorporating treatments after shampoo and conditioner will ensure hair has additional protection against aggressors that impact hair's health.
Q: As most girls in Singapore have at least done rebonding, perming or coloring of their hair at least once in their life which results in damaged hair.
What is one product from Pantene that would salvage their locks from loss of shine and combat dryness?
A: Before choosing a treatment for your hair, one should understand the type of hair you have and the sort of hair issues you are experiencing. So if you have rebonded, permed or colored your hair, this would affect the type of treatment you should use.
If styling your hair has resulted in weakened, damaged hair that appears limp and flat, we would recommend using the Pantene Nature Care Range. The supercharged Cassia Complex in the shampoo formula works synergistically with the other ingredients to gently cleanse, condition and protect every single hair strand. This will help to restore resilience to your hair and provide all day bounce.
If rebonding or colouring your hair has resulted in split ends, hair that is weak and breaks easily, is rough and tangled, we would recommend to use Pantene's Total Damage Care Range. Developed specifically to address the loss of protein in hair, the new Pro-V helps protect the hair shaft and the hollow part of the hair strand to prevent further protein loss – the lead cause of split-ends.
Q: How can we tell if we are suffering from hair loss or hair breakage? Are there any ways to combat that?
A: While it is a fact that we lose an average of 50 to 100 strands of hair per day, hair fall is a sign of weakened hair strands as a result of excessive exposure to mechanical and chemical aggressors. This increases its risk of breakage, which could occur anywhere along the hair shaft, from the roots to the tips. When you lose more than the average number of hair strands a day, this is an indicator that you are actually experiencing hair fall from breakage.
Promising up to 98 percent less hair fall, Pantene Hair Fall Control aims to help strengthen hair from root to tip with its precision-blended Pro-V formula that works to target the weakest, most damaged parts of your hair.
As a last step, Pantene Hair Fall Control Intensive Treatment is a source of daily deep strengthening and moisture replenishment for weak damaged hair. Use this once a week in addition to your regular conditioner for an additional boost of protection to strengthen your hair.
Q: What's the difference between the intensive treatment and the rinse off treatment? Which should be used under what kind of conditions.
A: Regardless of the extent of hair damage, a haircare regimen including a regular rinse-off or leave-on treatment is extremely important in maintaining the overall health of your hair which allows your hair's beauty to shine through.
A simple three-step routine comprising a shampoo, conditioner and treatment keeps your hair clean, conditioned and protected against damage. Aside from cleansing and conditioning, a treatment provides intensive repair to nourish and restore your hair's health, especially as damage tends to accumulate over time. This is an essential step to put you on the right path to healthy hair.
For those suffering from severely damaged hair, a weekly intensive treatment or hair masque offers an additional boost of nutrition and repair.
I hope that the Q&A above have of help to you ladies and before I forget, I shall start using my newly acquired Pantene products from the event itself!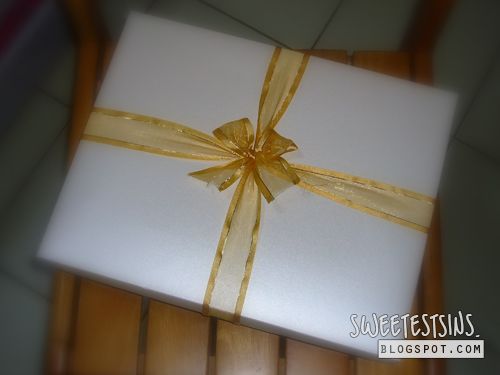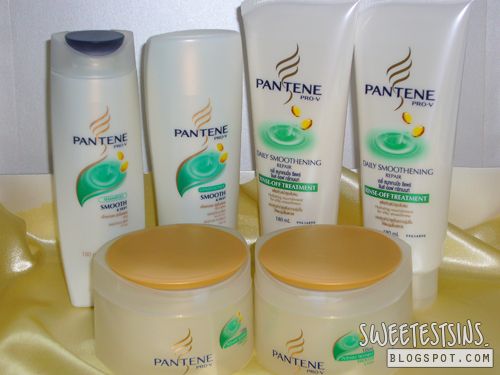 Pantene Smooth and Silky Range.