DIY Lotion Mask
Saturday, August 13, 2011
Ran out of facial masks? Or bought too many bottles of face lotion recently? Fret not, because Patricia is gonna teach you how to utilize what you have to good use!
What you will need:
1) Mask Tablets/compressed mask
2) Face lotion
Time taken:
Approx 5-10 mins for preparing the mask and another 10-20 minutes for application on the face.
Note: You can substitute the compressed face mask tablets with cotton pads if not its available (refer to Chizu Saeki's video below).
The picture below shows the step-by-step instructions on how to use the compressed mask tablets.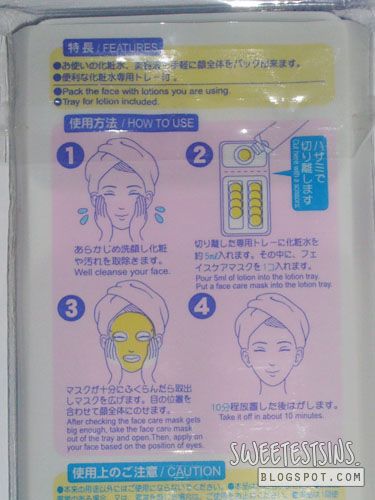 Step 1: Pour 5ml lotion into the tray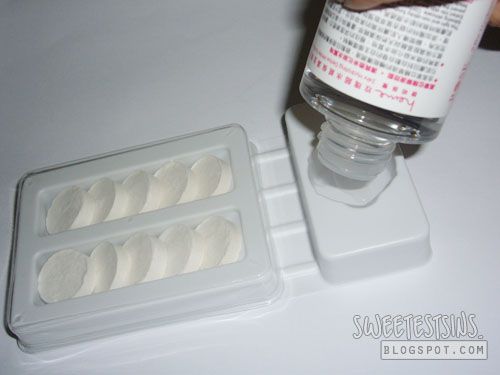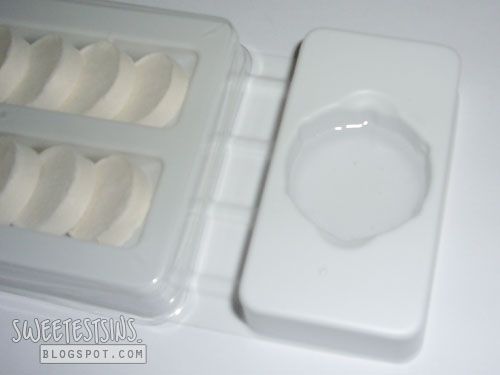 For me, I filled the lotion tray with lotion to about 3/4 to the brim.
Step 2: Soak one mask tablet into lotion
Step 3: Wait for 3-5 minutes for the mask tablet to soak up the lotion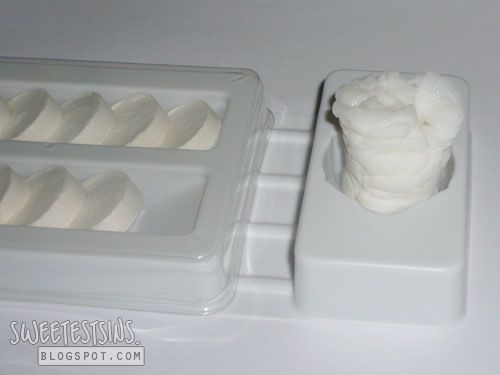 The time for the mask to fully expand until it can be opened up actually varies from the type of lotion used in terms of the thickness of the lotion. I actually have to pour the lotion twice (both times 3/4 to the brim of the tray) so that it would expand fully.
And then... you get your very own lotion mask!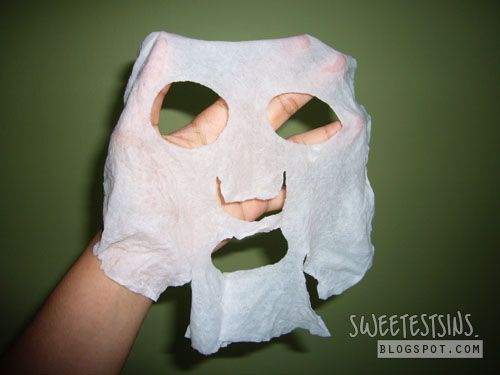 Pros:

- Can be used daily as it is not as strong as serum found in facial mask
- Variety (you can use different lotions on different days)
- Economical as it costs less than most facial masks sold in the market

Cons:

- Doesn't fit well at the nose and mouth area

Results: