Featured In: CozyCot and Heme Singapore
Friday, March 04, 2011
Hi lovelies, if you haven't already know, the article that I wrote for
CozyCot
has been published! Omg, I'm so excited to share the good news!
If you remember, I mentioned that I was working on something new and big? Yes? No? Well, that was because I was invited to be a guest writer for CozyCot. It was hard to keep you girlies in suspense but I figured that I should just keep it hush hush until everything was finalised. Didn't want to make you all disappointed just in case something crops up you see.
You know I really admire the efficiency of you girls. Do you know why? Because you girls are so quick and updated of the latest happenings in the cyberspace. Imagine there were like 30 emails from you all within the 1st hour of my post being published just to inform me that you saw me on the main page of CozyCot? Haha. But still, I am really thankful and I appreciate that! ♥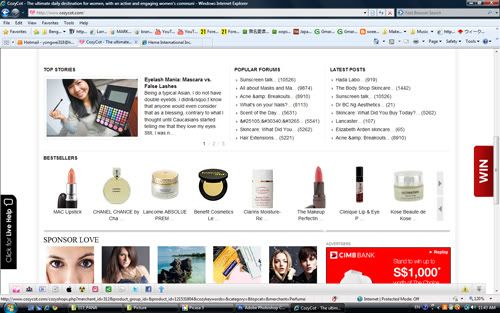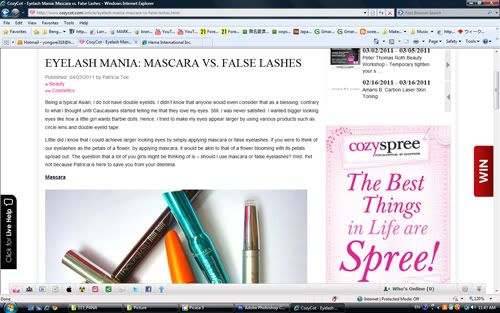 Click here to view the article that I wrote for CozyCot.
And the second piece of good news is... the review that I wrote for Heme Rose 24hr Hydrating Instant Recovery Serum is published on Heme Singapore.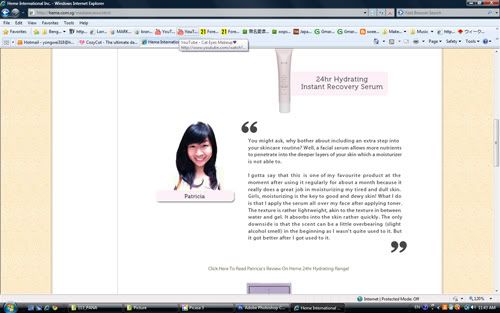 Click here to view my review published on Heme Singapore
Its a little wonder why they say good things come in pairs. (:
Thank you girls for your support all these while. You all are my source of motivation for blogging more and making better posts.
Love,
Patricia