Weekend Trip to Johor Bahru + Xmas Shopping
Monday, December 20, 2010
How was your weekend lovelies? I hope it was a good one for you as it was certainly a good one for me because I am almost half done with my Christmas shopping!
Before you decide to head over to click the little 'X' over at the corner on your right, do read on because I promise there are pretty pretty make up pictures at the bottom of this post for your viewing pleasure which I think most of you will like it. And why do I say so? Well, because I was told by a few readers that they are pretty much upset due to the lack of beauty/make up hauls or posts. Are you kidding me seriously girls? Well, that don't matter because that goes to show how much you girlies love my posts and I gotta feel honoured for that!
Alright, I kinda persuaded my Mom to go over to JB because I had craving for Restoran Hoppy Herbal Duck Noodles (Dang Gui Ya Mian). I remember that my family went there a few times back when I was younger and I loved the noodles, not to mention their homemade Siraitia grosvenorii (Luo Han Guo) drink.
So here you go.. I had duck noodles while Mommy dearest had duck rice. Let the pictures do the talking!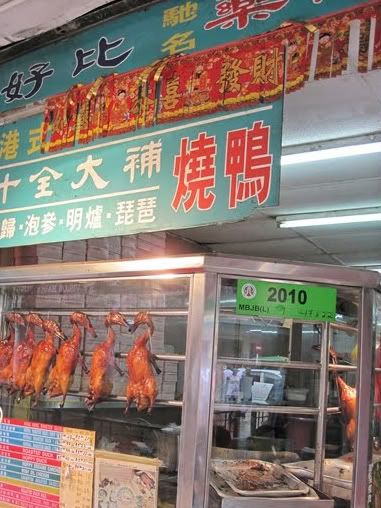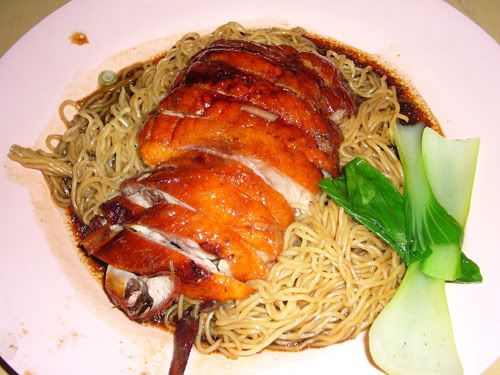 Herbal Duck Noodles (Dang Gui Ya Mian)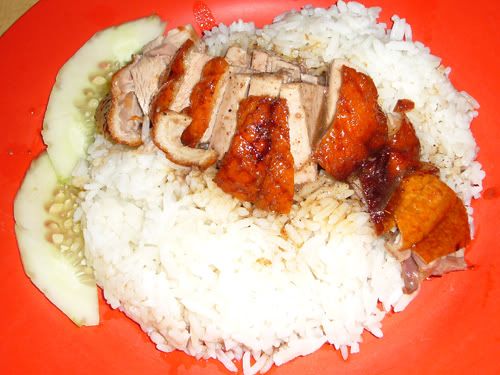 Herbal Duck Rice (Shi Quan Ya Fan)
After which, we went over to City Square (this is not to be confused with the Singapore City Square Mall over at Farrer Park) for some shopping. And then I spotted really fairytale Christmas decor in the mall.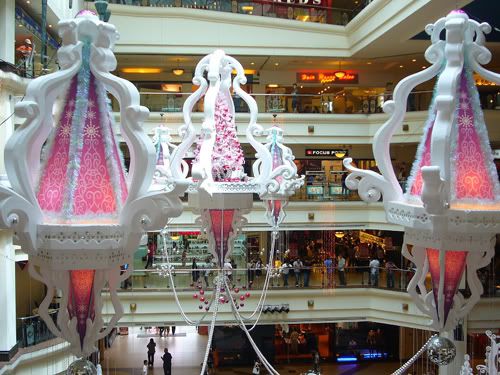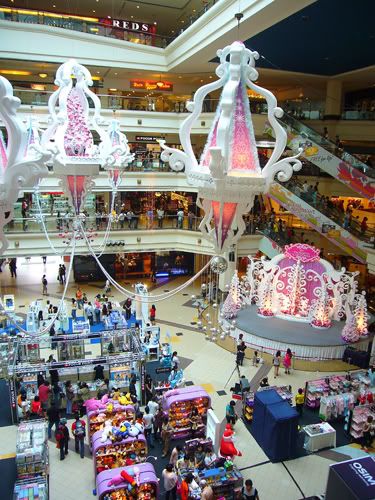 Doesn't it kinda remind you of Cinderella's carriage?
Anyway, they had a Christmas fair at the ground floor where there were many tenants such as Watsons, Elianto and some optic shop promoting Christmas gift sets. I went over with the intention of merely browsing but I ended up spending more than Rm 120 or was it Rm 150 instead, I can't remember the exact price.

So here's my haul from City Square Elianto.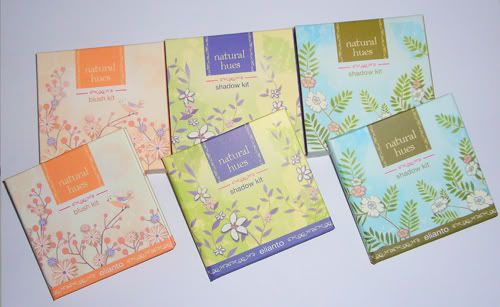 Gosh, these lovely palettes caught my eye instantly, especially with the dainty floral details. I don't know but I am really attracted to pretty packaging. Seems that the marketers are getting better at it to make more money out of me huh? Anyway, when I got home, I realised that these Eliano palettes are similar to the Stila ones which I
posted
previously. They are both made of cardboard and have a magnetic closing. Seems like that is the trend in the cosmetic industry.
I remember that when I told the sales assistant that I want one of each of the palettes as shown above. She looked so shocked as if in disbelief.
Anyway, just to show you lovelies how each palette looks like inside. I haven't swatched them because they are meant to be Christmas presents for the loved ones.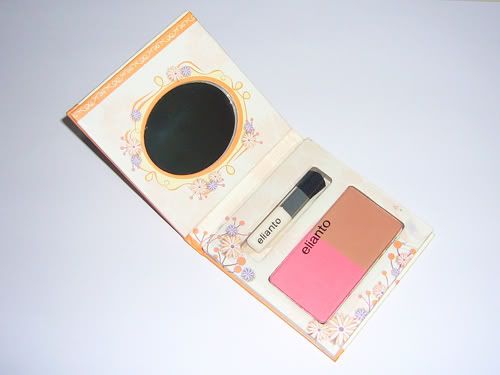 The blusher might look a little dark in the palette. But when I swatched the tester on the back of my hand, it gave a beautiful glow. This is for S whom mentioned to me that she wants a blusher but don't know how to go about choosing one that gives a radiant glow.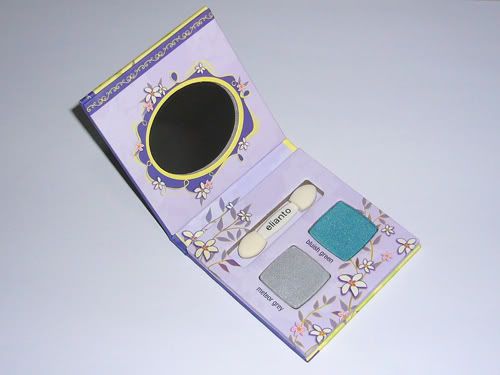 That goes the same for the eyeshadows. The colors, especially yellow and the bluish green looked a bit off as it appears quite dark in the palette but when I swatched the tester on the back of my hand, the color looked just perfect with slight shimmer.
So after I picked out the items for my loved ones, guess what did I do? I went to search for something for myself. Yes, my Christmas present. Hehe. Its nothing too fancy compared to the Christmas present that I got for myself back in 2008.
Are you wondering what did I get for myself?
.
.
.
.
.
.
.
.
.
.
.
.
Alright, let's not keep you in suspense, lest you get impatient.
Here it is!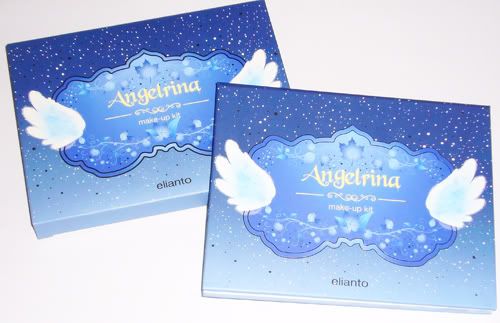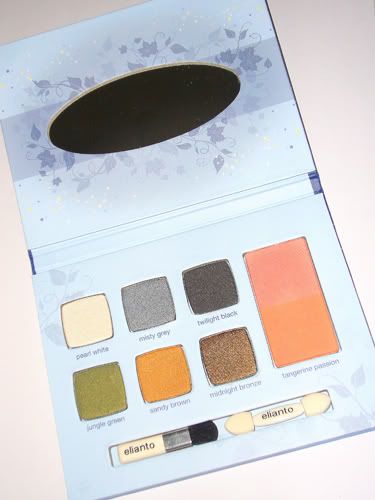 Alright, I got this because I liked how the jungle green and midnight bronze eyeshadow looked when I swatched the tester at the back of my hand. My mom was like, "But you already have so many makeup palettes and eyeshadows". But Mommy, I don't have any colors that look like this one over here and its Christmas! She ended up getting a lipstick and nail polish from Elianto too. Haha. I didn't have it up here because I didn't know where she kept them.
After shopping, we went to a cafe for some coffee and tea (for me).
Nostalgia
So that was my weekend. I hope you enjoyed reading this post.
XOXO,
Patricia