Bellabox October: Birthday Box [Review]
Wednesday, October 31, 2012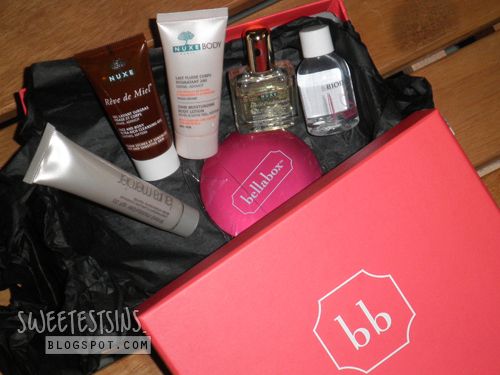 This month's bellabox consists of 3 products from Nuxe as well as products from Laura Mercier and Bioderma, of which both are brands that I have been wanting to try out for a while! So imagine how excited I was when I received it!
First up we have got -
Nuxe Face and Body Ultra-Rich Cleansing Gel
What is it:
This soap-free cleansing gel is the perfect compliment to your unwinding regime. Fast, easy to use and infused with a delectable honey scent, transporting you to a calm, post night out sense of peace.
My thoughts:
I wasn't having high hopes when I tried this out. I mean, how different can shower gel feels right? I used it on my body. It does help to soften my skin and makes it feel smoother a little.
200ml/S$38
Nuxe Body 24hr Moisturizing Body Lotion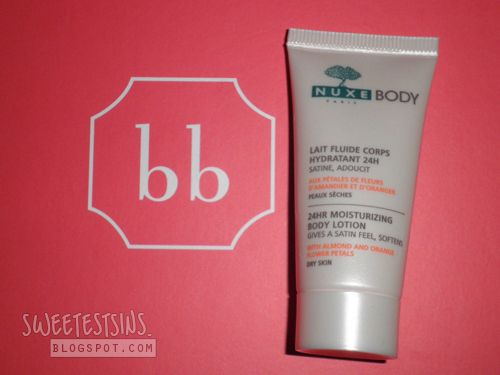 What is it:
Eliminate dry skin with sweet almond and sunflower oils. Wheat and wood extracts make this a natural formula that absorbs instantly, allowing you to dress immediately after application. No waiting time means you're on to your destination and your fun fast!
My thoughts:
It leaves a slight shine on my skin after application. It also feels a little sticky which I ain't too fond of.
200ml/S$38
Nuxe Huile Prodigieuse Multi-usage dry oil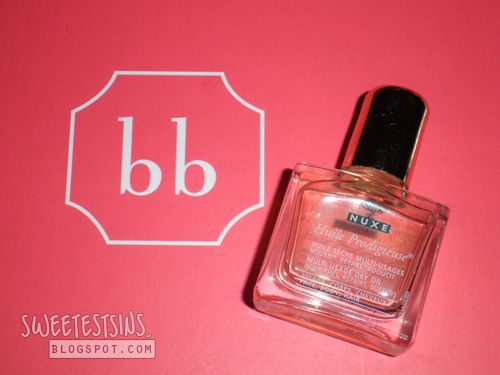 What is it:
Pamper yourself with this luxurious oil treatment that can be used on hair (no heating required) as well as your face and body. And just a couple of drops in the bathtub will create perfectly soft skin that's ready for a celebration!
My thoughts:
The first time I tried this on my hair, I think I applied too much on my hair and it made my hair look as though as its wet! ):
100ml/S$68
Laura Mercier Tinted Moisturizer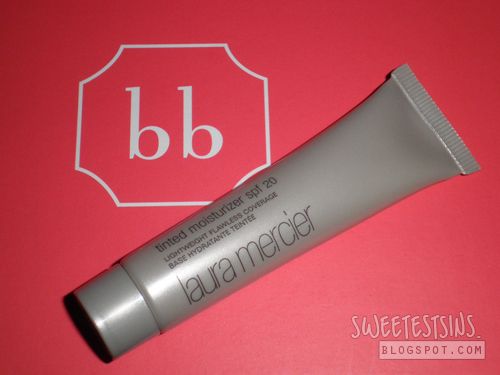 What is it:
Tinted moisturizer that produces a fresh, dewy complexion whether you've been out all night or are waking up from a restful sleep. Its antioxidant properties are the cherry on top of the sundae! SPF 20, extremely long-wearing and is suitable for all skin types.
My thoughts:
Laura Mercier is yet another makeup brand that everyone's talking about. My friend's sister used to work in True Colors, before Laura Mercier is launched in Sephora, it was only available in True Colors. My friend's sister loves Laura Mercier so much that she went back to get it despite not working there anymore.
While BB cream is a hit in Asia and certain parts of the world, it was tinted moisturizer that was leading before the BB cream boom. Plus, most US and UK brands didn't have BB cream until the recent 1-2 years. I still remember the first tinted moisturizer was from Loreal. I was barely 15 then. My aunt recommended it to my mom and somehow I got hold of it and I wore it.
Laura Mercier Tinted Moisturizer feels rather lightweight upon application. Coverage wise I would say its low-medium depending on how much you apply because you can build on the coverage. At first I was quite skeptical because I thought that the shade wouldn't suit me, I'm rather tanned for a Chinese you see. But it looks rather natural on me. In fact, I like the fact that it looks so natural that I don't look like I'm wearing something, probably just my skin tone evened out and a bit of dewy look. For people whom have combination or oily skin, be sure to apply a bit of loose powder to keep the shine away so that it will last you through the day.
40ml/S$68
Bioderma Sensibio H20 Micellar Solution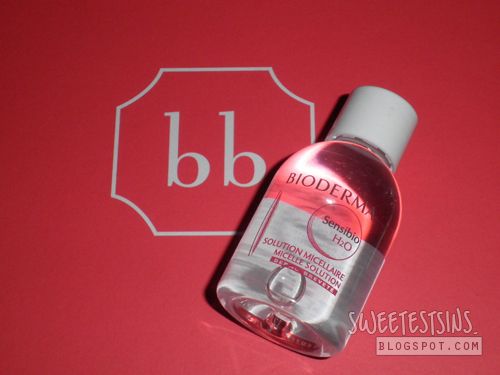 What is it:
This is Bioderma's star product, a truly unique cleansing solution that is formulated specially for sensitive skin. Sensibio H20 is prescribed by dermatologists for its perfect tolerability, cleansing efficacy and soothing properties. This non-rinse solution is gentle enough to remove face and eye makeup.
My thoughts:
If you haven't already know, I love cleansing water! I have tried a couple of brands before - uriage, Enavose, caudalie, dr wu, avene and now finally Bioderma. I have heard so much about how awesome Bioderma is from both bloggers and non-bloggers so I was pretty much very excited about trying this out. It feels very gentle on the skin.
Usually I fill about 3 cotton pads to cleanse my entire face. I use foundation on a daily basis, at least the weekdays for work and it does help to remove it well. For eye makeup, it can remove eyeshadow, eyeliner and mascara but to make sure that I get rid of all the black residue, I usually follow up with my eye makeup remover before cleansing my face with my regular cleanser.
100ml/S$15.90
A bellabox mirror was also included in bellabox october birthday box! How girly and cute it is!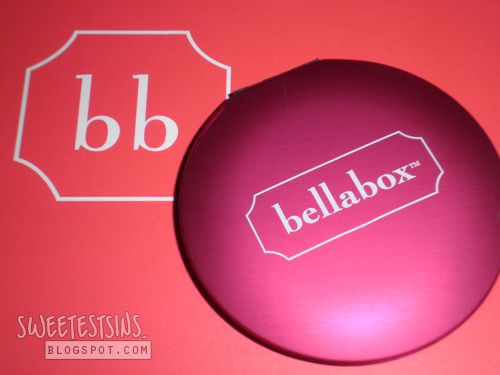 I hope you like this post. Thanks for reading.
Love,
Patricia