My Scheming Diary: Deep Cleansing Pore Minimizing Mask
Wednesday, November 07, 2012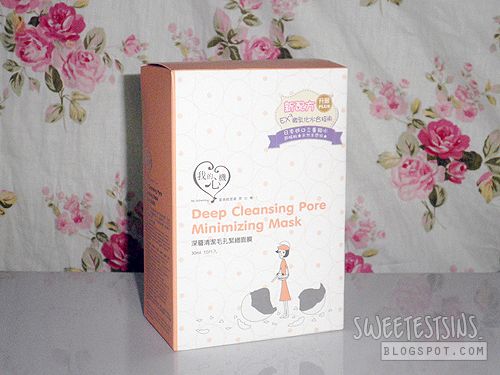 I'm almost done with this box of facial masks hence I thought its time to share my thoughts with you!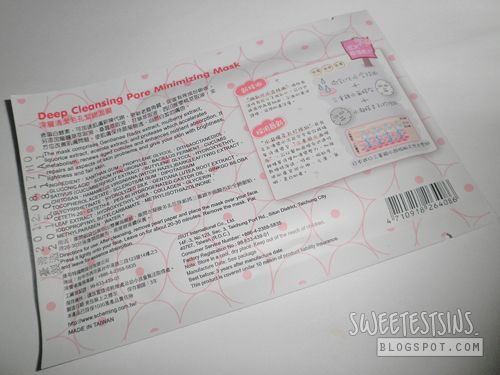 Click to enlarge
What is it:
Facial sheet mask that contains gentianae radix extract, mulberry extract, liquorice extract, acerola extract, and protease which accelerates metabolism, renews aged cuticles and enhances nutrient absorption.
It repairs all aspects of skin problems and give your skin with brightness, lightness and fair skin
Directions:
After cleansing, remove pearl paper and place mask over face. Press it lightly onto your face. Leave on for about 20-30 minutes. Remove the mask. Pat and leave for essence absorption.
My thoughts:
Prior to this, I have been using My Scheming Diary Herbal Anti-acne facial mask on and off whenever I have pimples and I always recommend it to others because its affordable yet effective!
Compared to my cousins and some of my friends, I ain't that focused on pore reducing/minimizing skincare products. Maybe because that isn't one of my main concern. Having said that, it doesn't mean that I don't have huge pores. Lately, I have been trying to reduce the shine on my nose, I mean.. it just gets on my nerves whenever I have to blot my nose every now and then to mattify it. I have been using some products to reduce my pore size and I think it does help in oil-control a little. Will share more about the products that I used in another post.
I have always been careful with pore minimizing products because the first time I tried out a pore minimizing toner, it made my face red and peel. However, to my surprise, My Scheming Diary Deep Cleansing Pore Minimizing Mask is rather moisturizing! Its like killing two birds with one stone - minimizing my pores and moisturizing my skin at the same time! While it doesn't minimize your pores overnight, with proper and continual usage, you can see the difference in terms of your pore size. For me, I scrub my face, tone and apply my SKII Facial Treatment Essence before applying My Scheming Diary Deep Cleansing Pore Minimizing Mask. Plus, you don't have to worry about it being too drying on your face like how most pore minimizing products are.
Rating
: 4/5
Disclaimer: Product was sent to me for consideration.