My Jill Stuart Haul: Secret Tease Collection, Jewel Crystal Eyes and Night Jewel EDT Natural Spray
Sunday, December 05, 2010
Like I have mentioned in my previous
post
, I have initially wanted to get just the Blush Blossom Limited edition 101 Sensual Dahlia but in the end, I got the Secret Tease Collection.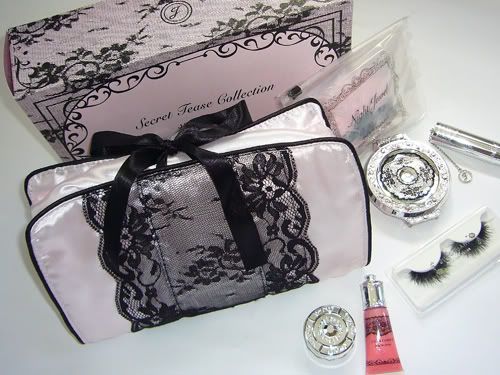 Prior to my trip, I was debating whether to get either the Blush Mix Blush Compact or Blush Blossom Limited edition 101 Sensual Dahlia. And I told myself to be rational and to limit myself to purchase either one.
However, when I step foot into Jill Stuart's counter at New Yaohan, I caved in to the temptations. Everything just looked so pretty, from their make up base to foundation and eyeshadows. I was like, "Oh my, I want everything!" You know, I have never ever felt that way before towards any other cosmetic brands. Well, maybe it is due to the fact that the primary color that Jill Stuart use is girly pink. While my favourite color ain't pink, I must admit that most of my stuffs are in pink though. Why don't any brands or company bring Jill Stuart to Singapore? I will definitely be one of their loyal customer!
Having said that, let's start with the items which Jill Stuart Secret Tease Collection contains.
Jill Stuart Jelly Eye Color N 104 Satin Lingerie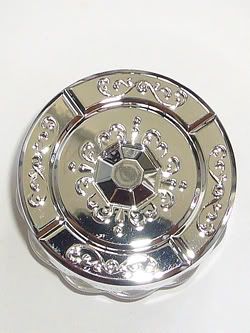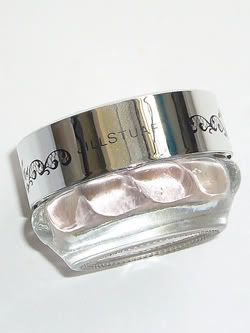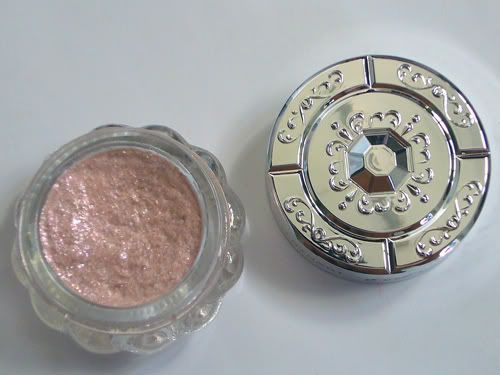 This eye color is very much of a sheer satin pink. It actually reminds me a lot of my KATE Gel eyeshadow, except that the packaging is so much prettier! Aww, who can resist pretty packaging? Well, definitely not me!
Jill Stuart False eyelashes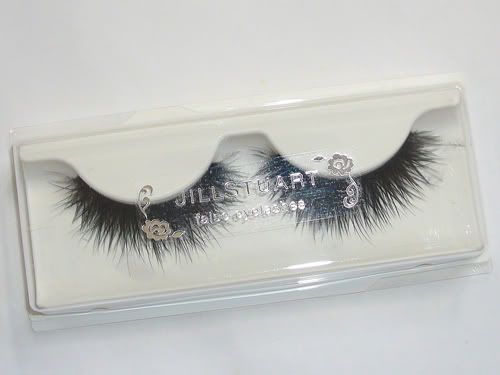 These fake eyelashes are the softest I have seen and touched thus far! It really adds a lot more volume to your current (naked) eyelashes. While I do not see myself using it in the meanwhile, I would definitely reserve it for special occasions when I need more 'oomph' to glam up my entire look.
Jill Stuart Blush Blossom 101 Sensual Dahlia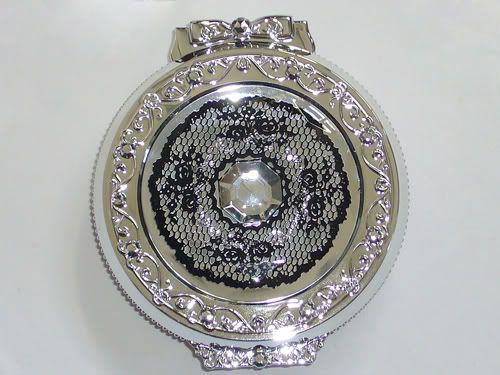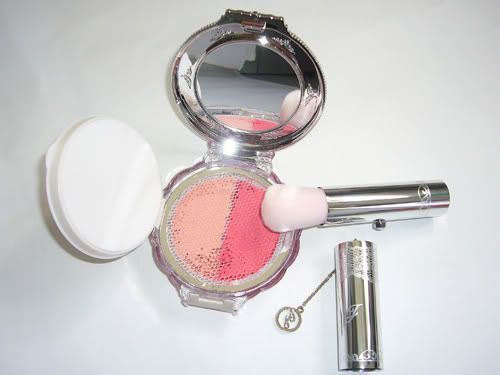 The main highlight of the collection as well as the reason why I bought this set. I just tried the blush today and I was like wow. I have never used any blush in loose form but I really like the fact that this powder blush is so fine. In case you do not know, fine powder gives a smoother finish and appears less cakey. In fact, I was looking at my face this morning after leaving my place when I realised that my face looked smoother than usual. I didn't know that blush could do that! I always thought that it is either primer or powder that gives a smooth finish.
Before I forget, this blush is best applied with a large blush brush with a light hand so that it looks more natural instead of dowdy. You might ask, "Why the trouble?" Well, it is because I normally use a dense blush brush to apply my Benefit Coralista or Majolica Majorca Powder Blush in RD255 as they are less pigmented. It is better to apply Jill Stuart Blush Blossom with a large blush brush as it is rather pigmented.

I have always prefered rose gold or coral-orange looking blush over pink ones because I thought that the latter would make me look more tanned. But boy, I was wrong, so wrong. In fact, Jill Stuart Blush Blossom in Sensual Dahlia made me look fairer! Now I'm convinced that I can carry off nude coral pink and coral red blush.
Jill Stuart Jelly Lip Gloss 102 Silky Pink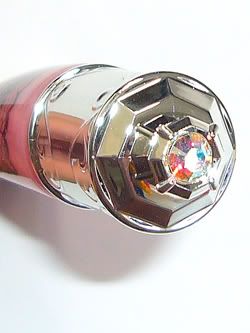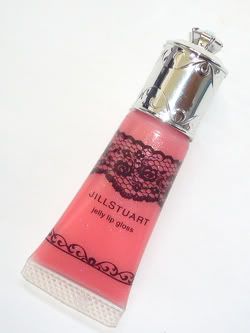 Before you start to think that this is yet another of your typical lip gloss, let me tell you - it is not, definitely. You know at times, I really hate lip glosses because either they feel sticky or worse still, sometimes they sting the lips. Not to mention that sometimes they look like a layer of film when applied over lip stick.
You know I really did wish that I tried this lip gloss earlier when I was still in Macau/Hong Kong so I can buy a backup of it. I really like it a lot. Its not sticky unlike other lip glosses and it looks good when applied on top of lipsticks or even on its own. Did I mention that it makes your lips look moist like a baby? Furthermore, it comes with a jewel on its cap, tell me what's not to like about it?
Night Jewel Perfumed Body Powder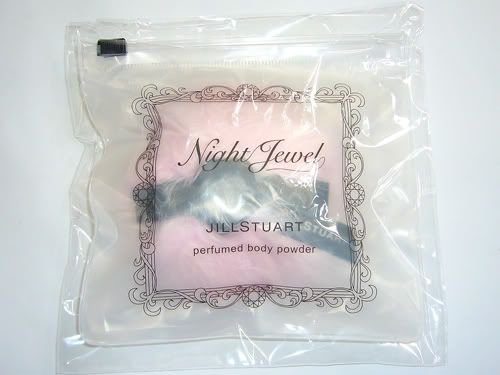 Bascially, this is a body puff with perfumed body powder. I doubt I will be using this anytime soon because I have got so many perfumes, deodorants and powders waiting for me to use them!
Apart from the Secret Tease Collection, I did get an eyeshadow palette and a perfume from Jill Stuart.

I have seen Jill Stuart Jewel Crystal Eyes in various beauty blogs and was intrigued by it. Tell me which girl won't be? Especially with the pretty, girlie and at the same time sophisticated packaging.
Jill Stuart Jewel Crystal Eyes 01 Crystal Ruby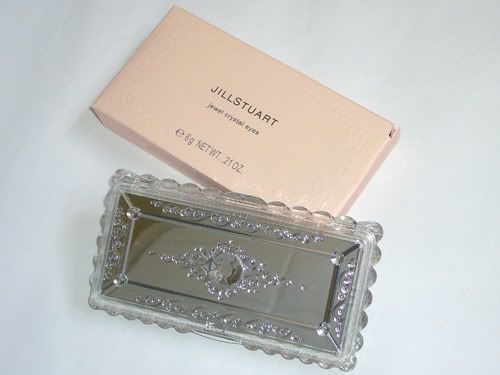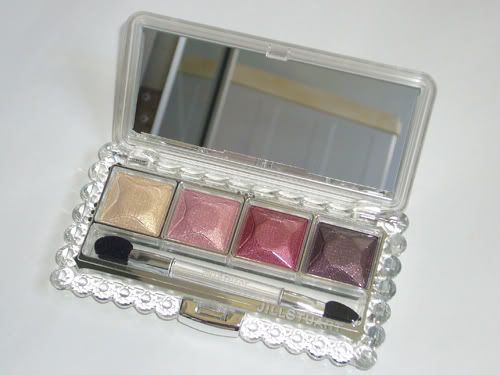 I liked how the Jill Stuart Beauty Advisor did her eye makeup and she told me that she used Jill Stuart Jewel Crystal Eyes in Crystal Ruby to achieve it. Oh did I mention that all Jill Stuart Beauty Advisors look so pretty? In fact, they all had doll-like eyes and flawless makeup. Among all the beauty brands, I think that Jill Stuart Beauty Advisors are the most pretty. You can really see that they make an effort to dress up, do their make up and hair.
I don't know why but I seem to have a thing for plum shades nowadays. Every time I try to reach out for a color to do smokey eyes, I keep reaching out for plum. I think it is a good alternative to brown/copper or grey/black which I use most of the time.
And the last item which I got is -
Jill Stuart Night Jewel EDT Natural Spray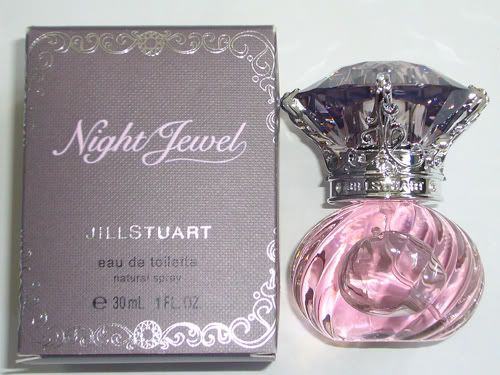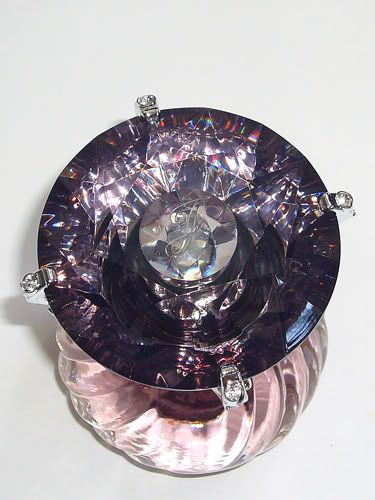 I am so intrigued by how interesting and sparkling the perfume bottle looks. In fact, it kinda reminds me of my Versace Bright Crystal, except that its much prettier!
Do note that I am not exactly good in describing scents. However, I managed to get this from the website.
Top note:
Tiara, Italian Bergamot, Moroccan Neroli, Green Tea
Middle note:
Night Blooming Jasmine, Lily of the Valley, White Rose, Turkish Rose, Rose de Mai
Base note:
Solar Musk, Vanilla, Musk, Peach
Last but not least, my Jill Stuart GWP which consists of Jill Stuart Sugar Body Scrub and Body Milk. I must say that I am rather impressed that the body milk has a 'click-opening' so that one does not dispense more product than needed. Seldom do brands put in so much effort in their GWP.
Jill Stuart Sugar Body Scrub and Body Milk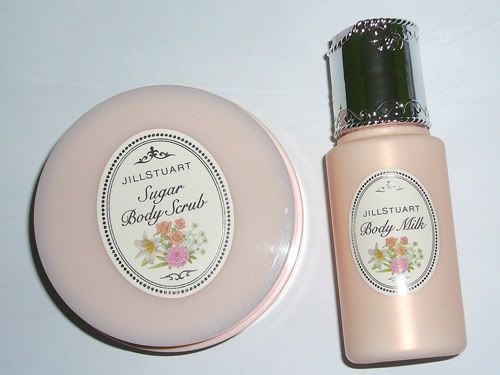 I bet I did stir up some feelings in your girls, especially in making you all lust after Jill Stuart items. However, sad to say, Jill Stuart ain't available in Singapore yet and the sellers on eBay jacked up the prices too much.
I hope you girlies liked this post!
Till then.
Love,
Patricia