NOTD: Japanese Doll, Hearts and Flower Nail Art
Tuesday, December 07, 2010
I love to pamper myself with DIY manicures and nail art. In fact, some of my readers told me that they would visit my blog whenever they need inspiration for nail designs! Awww... I feel so honoured babes! (:
Even though I do read Japanese nail art magazines and keep myself updated by searching for nail designs online, I do run out of ideas at times. So, imagine my delight when I came across this pair of Japanese Doll earrings on
Etsy
and I was inspired duplicate the design on my nails.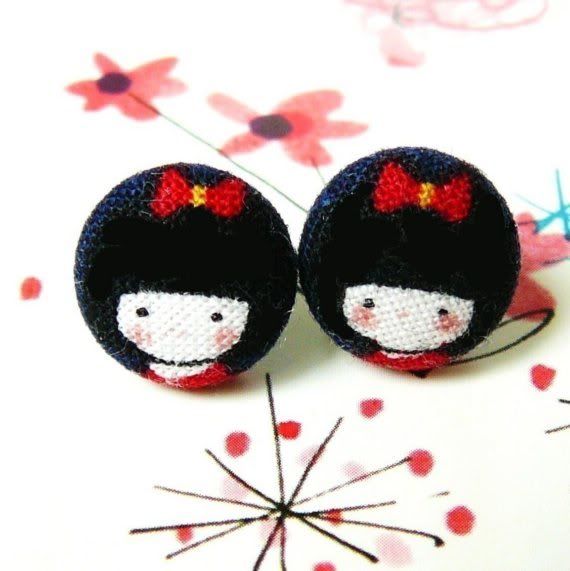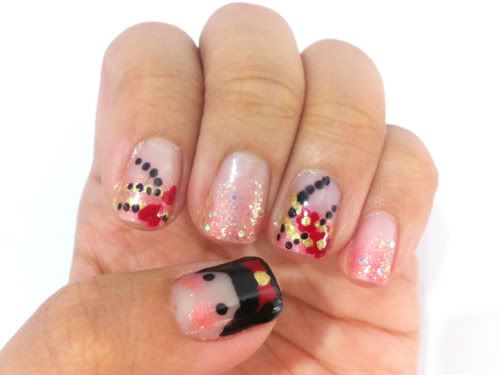 So that was what I came up with. NOTD featuring Japanese doll nail art, flowers and hearts.
Love it? Hate it?
Let me know what you think. (;
Products used:
1) The Face Shop Nail Base Coat
2) Sally Hansen Insta-Dri Fast Dry Nail Color in Blush Rush
3) Canmake Colorful Nails 17
4) Sally Hansen Hard As Nails Xtreme Wear in Cherry Red
5) The Face Shop Celestial Light Nail Color 03
6) The Face Shop Nail Color in 51 Black
7) Sally Hansen Mega Shine Top Coat
On a footnote, please vote for me ->
Eucerin Bloggers Challenge
. If I win, I will definitely do a giveaway to share the goodies with you girls! Thank you (: