Eucerin DermoPurifyer 3-step skincare solution
Saturday, November 27, 2010
Want clear skin?
Now you can by using Eucerin Dermopurifyer 3-step skincare, 2 times a day and see results in 1 month!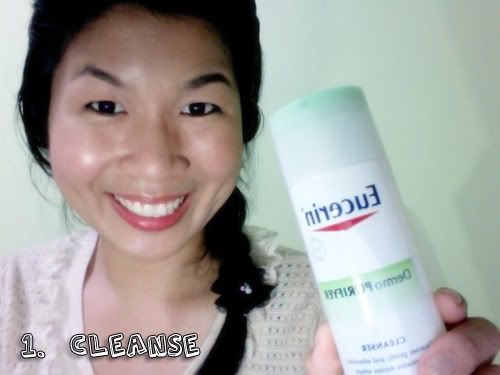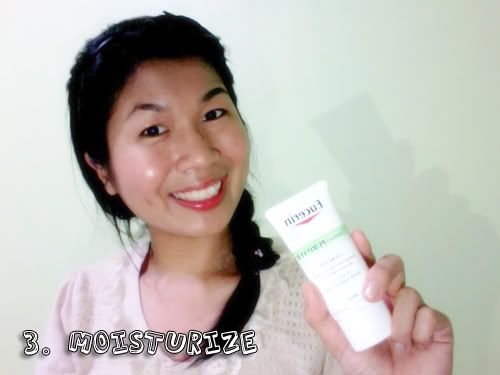 Eucerin Dermopurifyer 3-step skincare solution contains lactic acid which unclogs follicles hence calming redness and reduces blemishes. Other benefits of lactic acid includes it being gentle on the skin, anti-bacterial and non-comedogenic which is ideal for controlling acne.
Some interesting facts to share with you girlies about lactic acid.
1) Lactic acid was used in the milk bath enjoyed by Cleopatra
2) Lactic acid has the ability to exfoliate dead skin cells
3) Lactic acid is beneficial for sensitive skin types
4) Lactic acid is the preferred ingredient in natural organic skincare products as it doesn't irritate skin.
If you follow my blog closely, you would have read that I have had good experience with Eucerin products, especially
Eucerin Gentle Cleansing Milk
.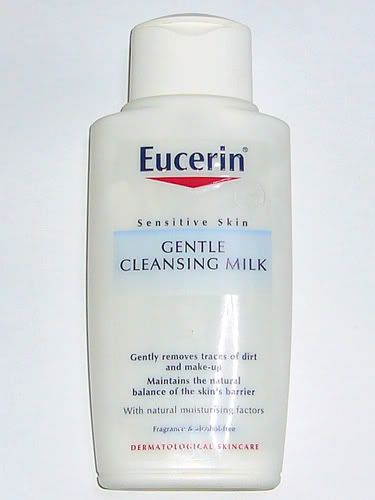 It is a product which I repurchased over a period of close to 2 years. In fact, it is one of few products which I actually finish using.
Check this out - my empty bottle of Eucerin Gentle Cleansing Milk.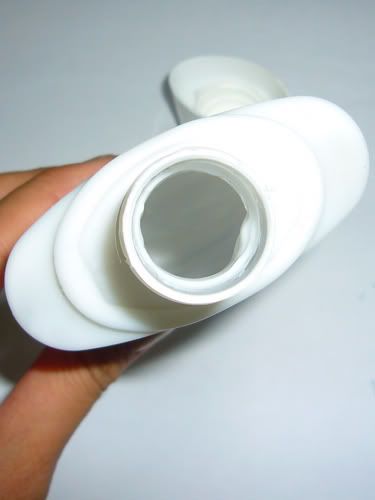 See? I wasn't lying!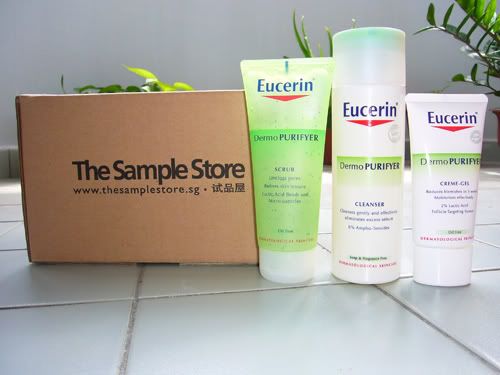 I was recently provided by
TheSampleStore
and Eucerin to try out Eucerin's Dermopurifyer range, namely Dermopurifyer Cleanser, Dermopurifyer Scrub and Dermopurifyer Cream-Gel.
1) Dermopurifyer Cleanser, $21.20
♥ Oil-free
♥ Gentle
♥ Deep cleanse
♥ Reduce excess sebum
I like this cleanser because its soap-free, which does not strip my face off its natural oil. Apart from that, and I did not experience any tightness after using it.
What I like best about this cleanser is that the scent is not overbearing unlike how some acne-products are. It can also be used as a makeup remover.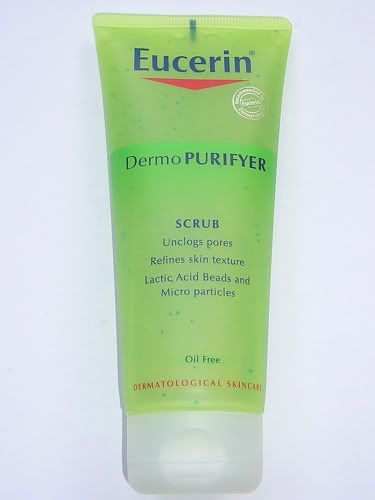 2) Dermopurifyer Scrub, $18.60
♥ Contains lactic acid beads
♥ Remove blackheads
♥ Refine pores
Most facial scrubs which I have tried tend to have coarse beads. However, I really like how gentle this scrub felt on my skin and did not aggravate my breakout. In fact, after using it to exfoliate my skin, I feel that it does make my skin look brighter and feel softer.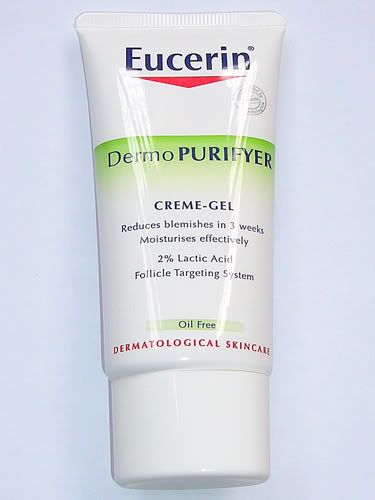 DermoPurifyer Creme-Gel, $25.70
♥ Water-based creme-gel
♥ Reduce acne
♥ Hydrates skin
♥ Oil-free

I have always preferred gel moisturizers to cream ones. Hence, I was a little skeptical when I first tried this out as the texture was rather hard and creamy.
However, I was wrong. I began to like this creme-gel moisturizer because it is oil-free and it really did tamed my breakout. However, as the texture is not as smooth as gel moisturizer, it kind of leaves a white-film on my face after applying it. Hence, I recommend applying it only at night or when you are at home.
And girls, it is very important to apply moisturizer every night. It really does make a difference! I didn't realise how important applying moisturizer is until my trip in Macau, Zhu Hai and Hong Kong. My face kept peeling even though I applied moisturizer every night while I was there. When I returned to Singapore, my face took a change for the worst, I began to experience breakouts and my skin was peeling. Hence, I applied moisturizer every night before I sleep. And voila! I was elated at the results. My skin certainly looked brighter, clearer and of course smoother!
Some additional tips for you girls to reduce/avoid acne:
1) Drink at least 8 cups of plain water every day.
2) Avoid deep-fried food and chili (it does make a huge difference, really).
3) Do not touch your face with your bare hands (you will never know how much bacteria your hands have come into contact with).
4) Dry your face with a new towel (not the one that you use to dry your body) or a piece of tissue.
5) Exercise! (Its tough especially when one is schooling/working but just try to work out as much as possible, do yoga etc).

Intrigued by my review of Eucerin DermoPurifyer 3-step skincare? Now, you can get your FREE Eucerin DermoPurifyer 3-step skincare sample kit (postage waived), hence you need not pay anything at all! Just click on the widget below to get started.
P.S: You need to
register
to be a member of The Sample Store first.