Korean Beauty Samples Reviews (Part 1): Holika Holika Speedy One Step Milk to Foam Face Cleanser
Tuesday, October 05, 2010
Hi lovelies, remember my
post
earlier about receiving various Korean beauty samples from
Zhen
?
I have been using Holika Holika Speedy One Step Milk to Foam Face Cleanser for 4 days, twice daily (as we all know Korean sample packs are rather generous, hence I maximized the usage by using half of it at a time).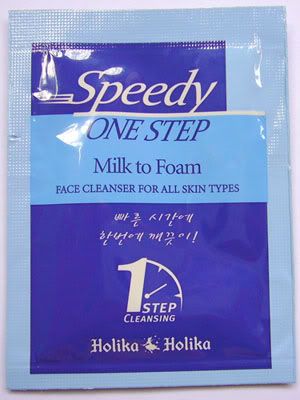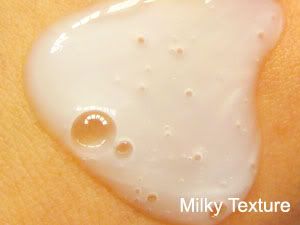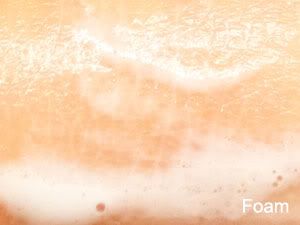 Milk to foam cleanser? No, I certainly haven't tried any before. The closest one which I have tried would be Bio-essence Hydra Water Soluble Olive Cleansing Oil which is oil to milk cleanser.
Unlike normal cleansers, Holika Holika Speedy One Step Milk to Foam Cleanser has a milky texture which turns into foam after lathering.
It is very moisturizing. I liked the fact that it doesn't strips my face of its natural oil, neither do I feel 'tightness' after using it. To me, it is very important that I do not experience 'tightness' after using cleansers. The after-effect of using this cleanser reminds me very much of Bio-essence Deep Cleanser which I have mentioned in one of my
posts
.
Overall, I would rate this product: 4/5
I hope you girlies enjoyed this post. Thanks for reading! (:
Disclaimer: Products featured were provided by iheartkoreanbeauty. All opinions expressed are my own, I am not affiliated to them, neither am I getting paid for this.