Tony Moly in Singapore - Finally!
Wednesday, October 06, 2010
I know I am rather late in posting this since Tony Moly Marina Square opened on 15 September 2010. But well, better late than never right? (:

I was invited to the Tony Moly Singapore Media Preview Event on 14 September 2010 but was unable to attend due to other commitments. Hence, imagine my delight when Ms. Calle told me that she could arrange for the products which I am interested in to be sent to me for review.


For those of you whom are unfamiliar with Tony Moly, here are some abstracts from the Media Kit.

Tony Moly was founded in Korea in 2006. It has been gaining a strong following of consumers worldwide amonst the youth and young adults. Consumers are attracted to its wide product range and unique packaging, all at an affordable price. Each season, consumers can look forward to a thematic series ranging from World Cup to Valentine's Day to Christmas and Easter. Tony Moly is endorsed by well known South Korea girl group, The Brown Eyed Girls.
The second Tony Moly store would be opened at Bugis Junction in November 2010.
The brand's best sellers includes Egg Pore Series, Tomatox and Appletox.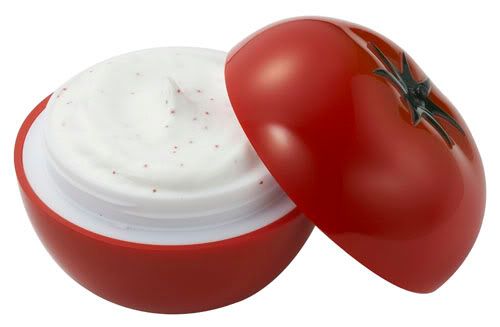 Tomatox Brightening Mask
This is one of the products which I am quite keen to try out. I might just pop by the store soon to get it. It is said to lighten your skin instantly!

Appletox Smooth Massage Peeling Cream
Other popular products includes: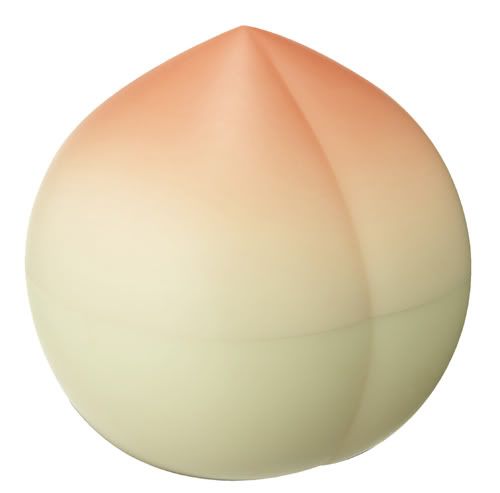 Peach Anti-Aging Hand Cream
Its so cute ain't it? My cousin got it from Korea for her Mom. &My Aunt loves it!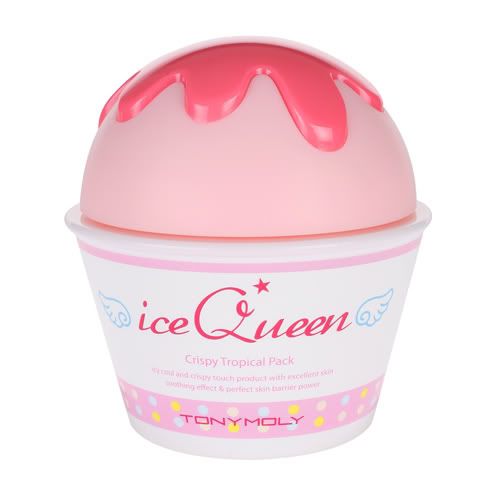 Ice Queen Crispy Tropical Pack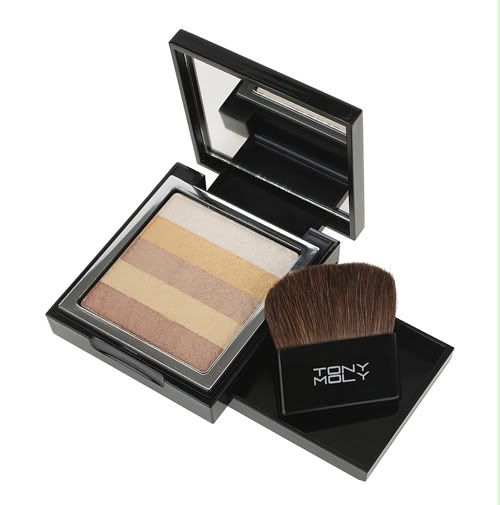 Shimmer Lover Cube
This reminds me very much of Bobbi Brown's Shimmer Brick.
---
Now, for the most exciting part - unveiling the goodies which I have received from Eugene (it was sent via courier service this morning)!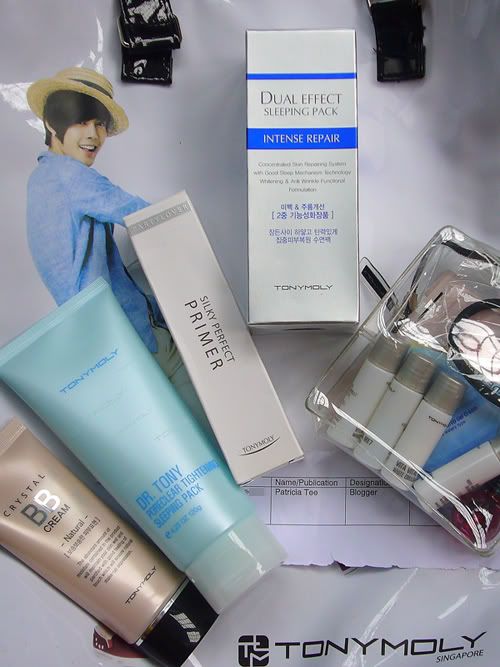 From L-R:
Tony Moly Crystal BB Cream in Natural
Dr. Tony Poreclear Tightening Sleeping Pack
Silky Perfect Primer
Intense Repair Dual Effect Sleeping Mask (One of the best-selling product in Korea!)
Small pouch of samples
I know you girlies would be interested/curious to know the products inside the pouch, being nice, I took a photo of all of them.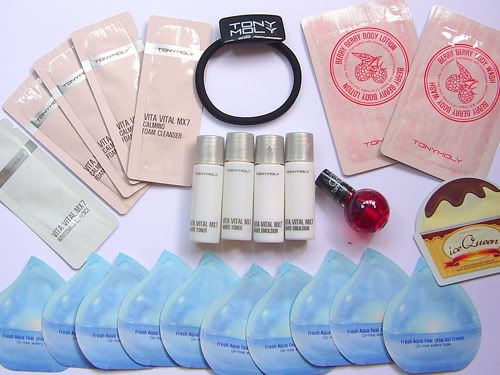 From L-R (Clockwise Direction):
Vita Vital MX7 Whitening Essence
Vita Vital MX7 Calming Foam Cleanser
Tony Moly Hair Tie
Vita Vital MX7 White Toner
Vita Vital MX7 White Emulsion
Tony Tint
Berry Berry Body Lotion
Berry Berry Body Wash
Ice Queen Multi Play Cream
Fresh Aqua Tear Drop Gel Cream
And all these goodies were packed in a very pretty patent limited edition bag featuring Kim Hyun Joong!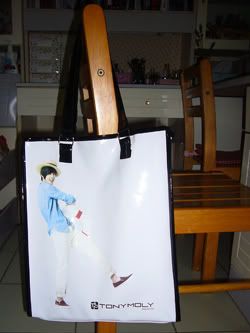 Reviews of the products mentioned above will be coming up soon, so stay tuned!
Thank you Tony Moly Singapore, Ms. Calle and Eugene for the opportunity to try out these lovelies.
Love,
Patricia

Disclaimer: Products featured were provided by Tony Moly Singapore for review purposes. I am not affiliated to them, neither am I getting paid for this.