Collective Haul (Offline)
Monday, October 11, 2010
Hello everyone, I know I haven't been posting haul entries. Well, that's because.. yours truly haven't been hauling much (especially offline for most of the products don't interest me) you see. Oh, and I didn't know that you girlies love haul posts that much, contrary to what I thought.

So the two items which I got offline are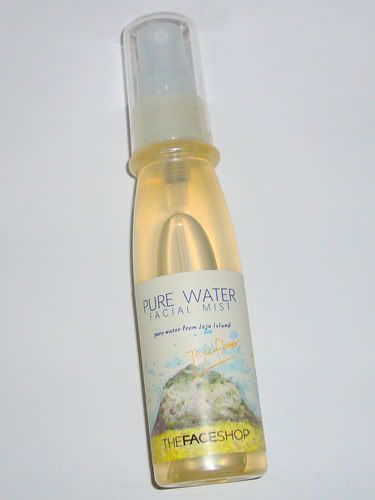 The Face Shop Pure Water Facial Mist Jeju Flower
I bought this because I was going to have my passport photo taken and my makeup was a little cakey on that day. I was searching high and low for Evian facial spray or Vichy thermal spray water but they ran out of it at Watsons and Guardian! Just my luck! And I refused to get other brands. Wow, this kind of reminds me of evoked, inept and inert set.
Anyway, I happen to see The Face Shop nearby, hence I thought why not just try my luck to see if they had it. So I approached the beauty advisor and she said that they do have facial mists. I was so glad! They have different kinds of facial mist which caters to different skin types and conditions. While she was going through the purpose and benefits of each type of facial mist, I already had my eyes and mind set on Jeju Flower. It was the same one which she recommended. I really liked the effect of how flawless and dewy my skin looked after she tried the mist on me. In fact, I felt an instant perk-me-up, very refreshing.
It contains pure water from Jeju island as well as Jeju flower which helps to smooth and calm inflamed skin. The beauty advisor also told me that Jeju flower helps to control oilness.
It can be applied over makeup (dab off the excess) or onto bare skin just like your usual toner. In fact, I like spraying it over my kabuki brush before I apply loose or pressed powder. It makes it look less cakey and you will achieve a smoother finish.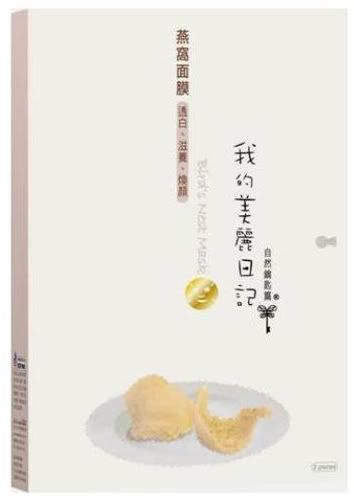 My Beauty Diary Bird Nest Mask
I just love My Beauty Diary masks, don't you? The first one in their collection which I tried was the Aloe Vera one and I loved it for it is very moisturizing!
I liked this Bird Nest mask because the mask is very thin and it sticks to the face very well. I can read a book/use my Macbook upright and not worry about it sliding off my face. I really did feel that my skin was a little fairer after using it. I also liked the fact that the scent isn't overbearing or artificial like other brands.
Here is what it says on the box.
The effects of the Bird Nest Mask are ultra whitening and nourishing, revitalized and hydration. It is suitable for all skin types, recommended for dry, rough and dull skin.
I will blog about my online haul in my next post, so stay tuned!
I am currently trying out the products from Tony Moly and will be posting up my reviews soon. I need a bit of time to make a more comprehensive review as well as for the effects to be noticed.
Hope you liked this post! (:
Love,
Patricia