Beauty asia 2013
Sunday, March 10, 2013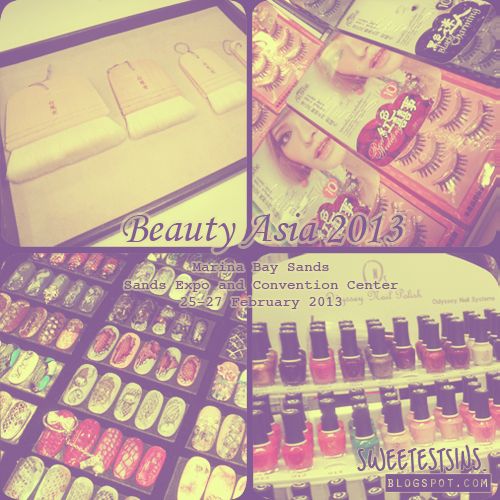 I made a trip down to Marina Bay Sands, Sands Expo and Convection Center for Beauty Asia 2013 on the 25th (also the first day of the trade show) over lunch. I am glad that its at Marina Bay Sands instead of Suntec City because its so much more convenient. I don't have to walk that far from the MRT station.
I met Jerlaine there, she popped by during lunch time too. Kas was almost done when we saw her with her massive haul of nail polishes.
This year, Long brought us around Beauty Asia 2013 to show us the highlights of the trade show. The first stop was - Hakuhodo!
Hakuhodo
For those of you whom are unfamiliar with Hakuhodo brushes, they are all handmade in Japan.
About Hakuhodo
Hakuhodo Co., Ltd., established in 1974, is located in Kumano, about 20 km east of Hiroshima. Kumano is renowned for havingmanufactured Japanese calligraphy brushesfor about 200 years. There are more than 100brush companies in Kumano, producing 80% of the brushes made in Japan.
I was so excited to see Hakuhodo brushes in real life after hearing so much about them, especially when beauty bloggers all over the world are raving about them. Plus, I can touch and feel them literally, not just looking at them online.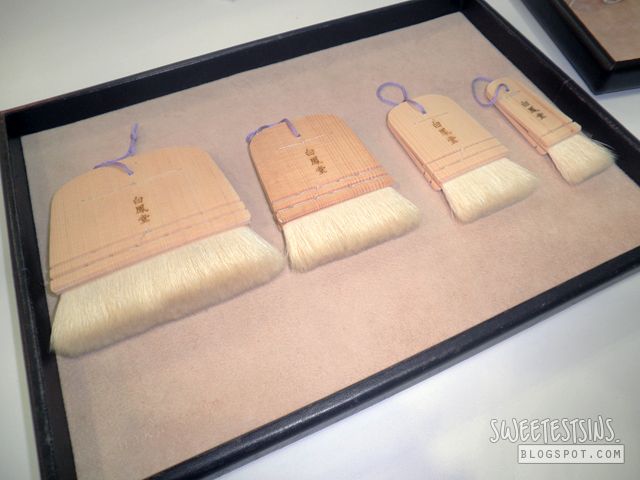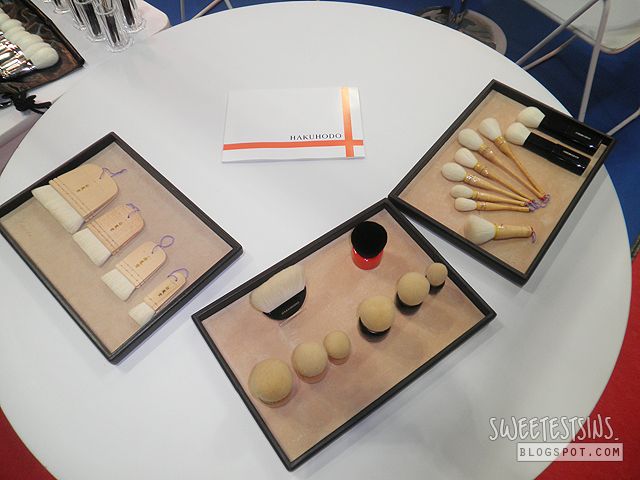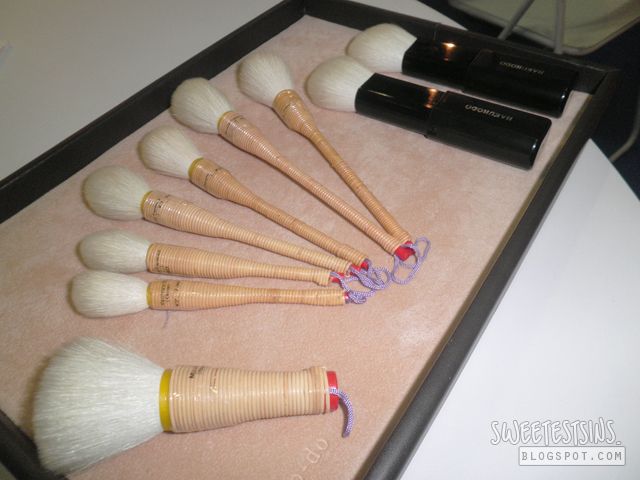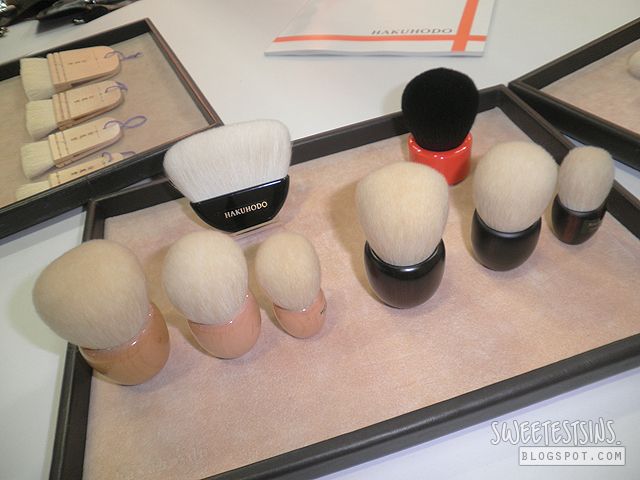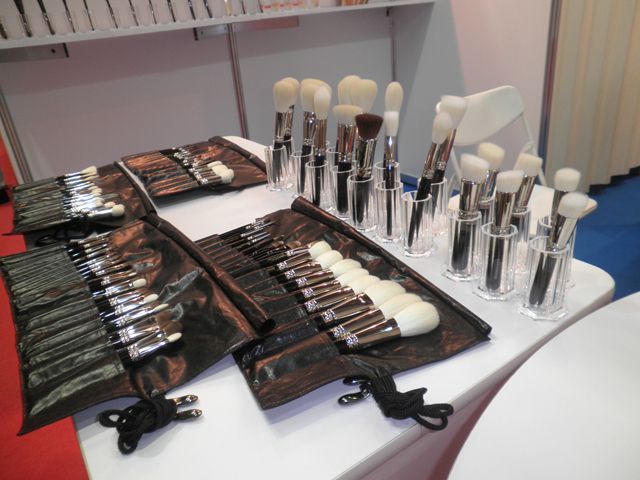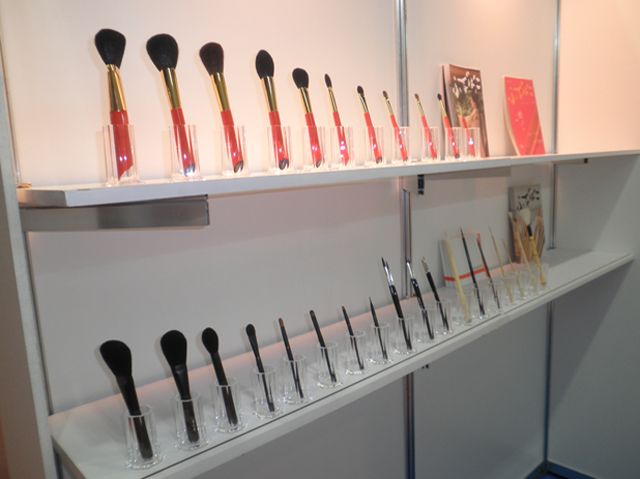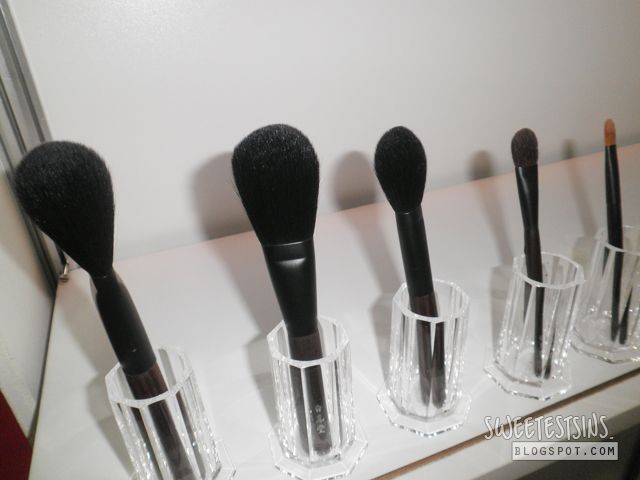 They all feel so soft! It was a pity that Hakuhodo wasn't selling their brushes at Beauty Asia 2013. If they were, you bet I would have ended up with a huge massive haul of their brushes! Not to worry, because if you are interested in Hakuhodo brushes, you can always order them online from
http://www.hakuhodousa.com/
. Don't say I didn't warn you, browse the site at your own risk because it will trigger some wants! For now,
S163 Eye Brow Brush and angled
is on my wishlist because I love drawing my eyebrows and I have found a way to make them look more subtle and natural, albeit drawn Korean style
aka
thick eyebrows.
Next was -
Nfu Oh nail polishes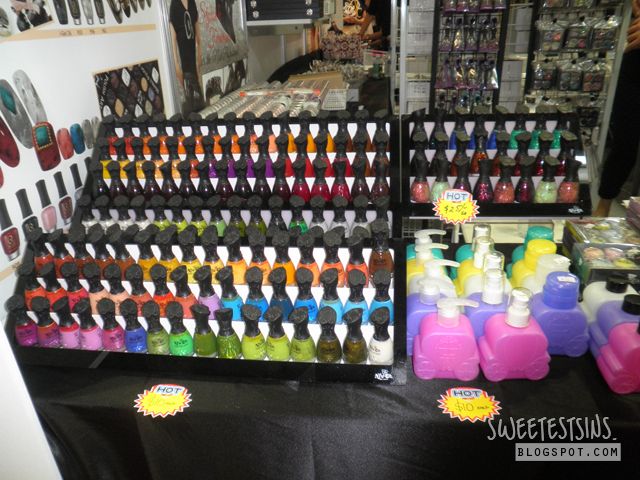 Jerlaine was saying that she got to know about Nfu Oh when she was studying in the UK. She said that its rather popular there.
Odyssey Nail Polish
I have no idea where Odyssey nail polish is from. Tried googling but didn't managed to find any information. Judging from the packaging, it looks like its from Korea though.
Check out the awesome nail art below! Wish I could draw nail art like that!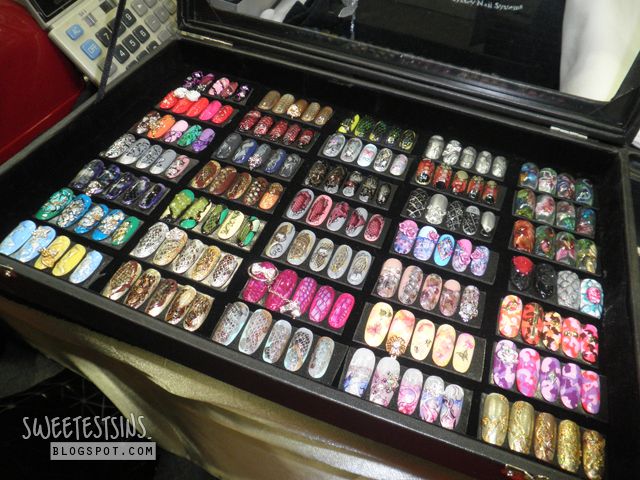 Sunlighten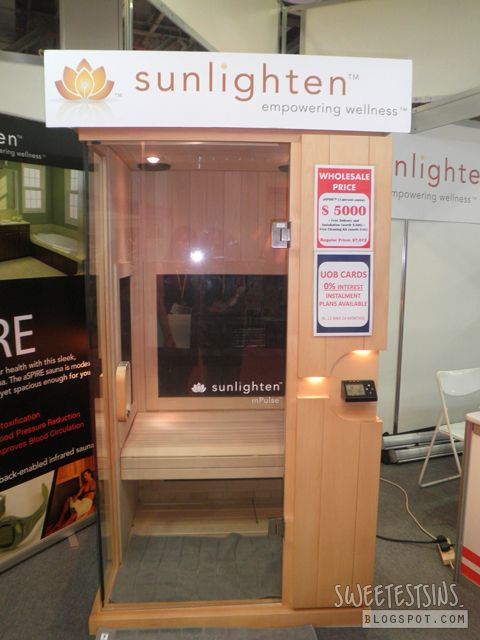 Sunlighten mPulse is perfect for the time-pressed, fret not if you have got no time to head down to a sauna. Now you can have it in the comfort of your own home!
I think I would like to have one at home if space permits! But then again, having watched season 3, episode 20th, Hot Water of Pretty Little Liars, anything to do with steam kind of terrifies me now. You will get what I mean if you watch the clip below.
Thank God Aria showed up if not Spencer would have been dead by now. Speaking of which, I really like Pretty Little Liars. Its one of my favourite television shows apart from New Girl and Glee.
Novalash - eyelash extensions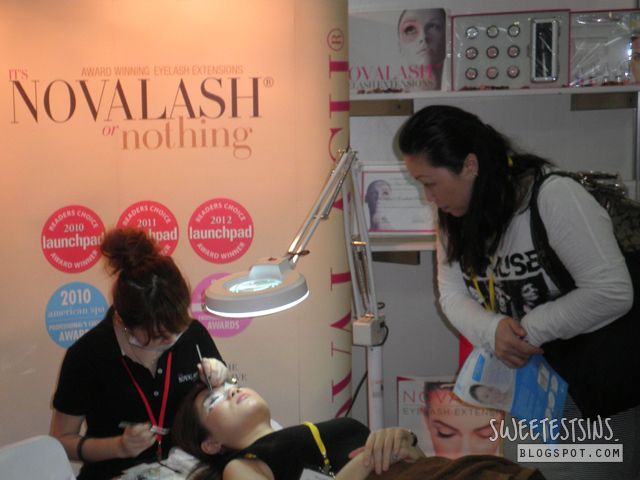 There was a free trial for media but I decided to give it a miss since I tried eyelash extensions before and I didn't had enough time. If you are interested in eyelash extensions, I suggest you check out my eyelash extensions posts,
here
and
here
so that you will know what to expect.
Niks Cover Cream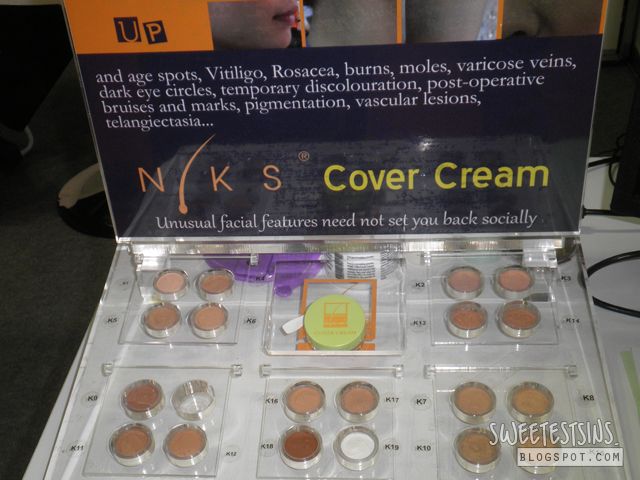 Niks cover cream is a paramedical camouflage cream that is suitable for all skin types and can be used after IPL, laser and microdermabrasion. It can be used to cover or normalise tattoos, scars, pigmentation, vitiligo, moles, acne marks, age spots, varicose veins, rosacea, birthmarks and dark eye circles. Now, this sounds even more amazing than
Dermablend
.
Denman hair brushes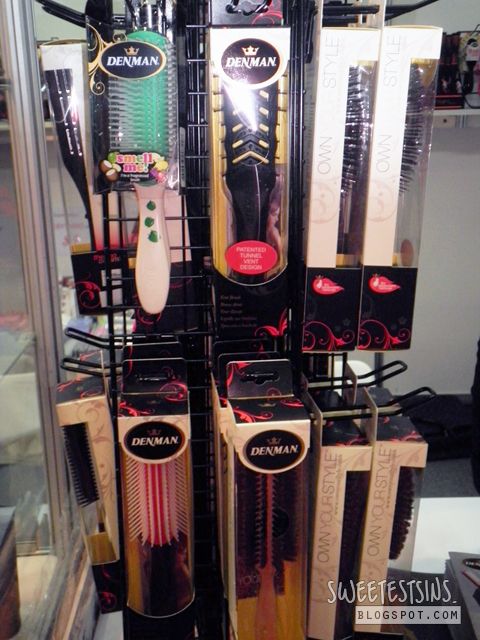 Denman is endorsed by Vidal Sassoon. Detangles frizzy hair while giving your scalp a massage.
The interesting part about Denman is that it carries scented hair brushes! Imagine combing through your hair and have it smelling like strawberry shortcake, lemon sherbet and wild dewberry.
All belle false eyelashes 愛比堤睫毛
I tried on All belle
Red Wedding
series false eyelashes as recommended by the lady at the booth and man, I was sold! She said that this is one of the more popular design in Taiwan and when worn, its looks rather impactful or 有效果. It looks quite natural on me still.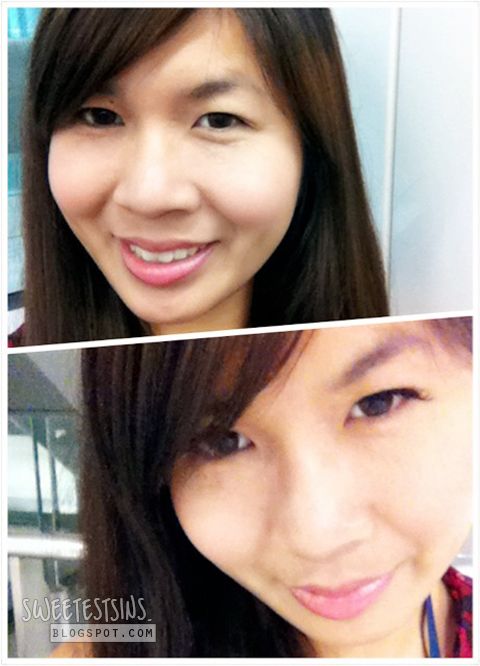 All belle Red Wedding false eyelashes when worn

As I didn't managed to comb through the entire Beauty Asia exhibition on the first day over lunch, I headed there again on the second day after work.
I didn't spend as much compared to the previous years,
2011
and
2012
. Here's my humble haul from Beauty Asia 2013!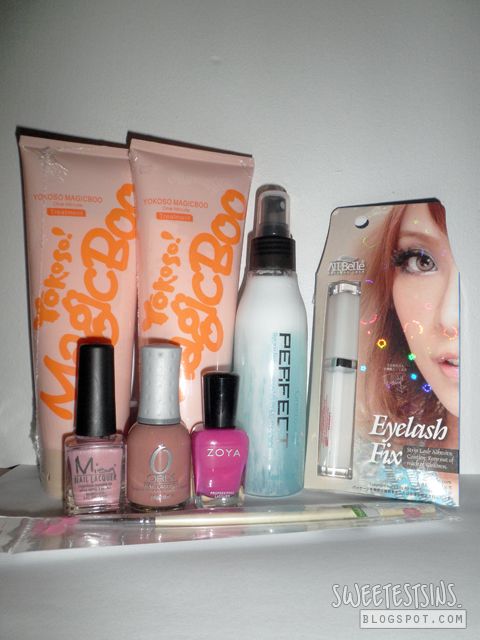 Magicboo hair treatment ($7 each), Greensong Perfect ($8), All belle eyelash fix ($18.90), Misa Beautiful ($5), Orly Coffee Break ($6), Zoya Aree ($7) and nail art brush ($2)
That makes it a total damage of $53.90. I think its still justifiable, after all its a total of 8 products!
Although its Spring now, I am still rather into nudes and browns especially after seeing Seo Yeon Joo nails in Cheongdamdong Alice. I bought Orly Coffee Break because I really like the light brown nails that Seo Yeon Joo spotted in Cheongdamdong Alice. Her nails are always very pretty. You will get what I mean if you see the pictures below.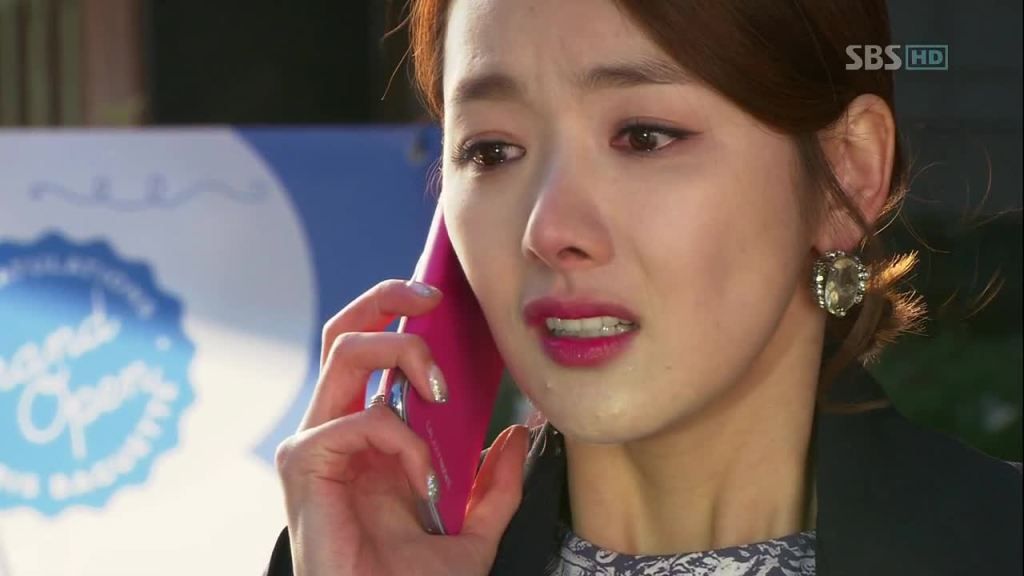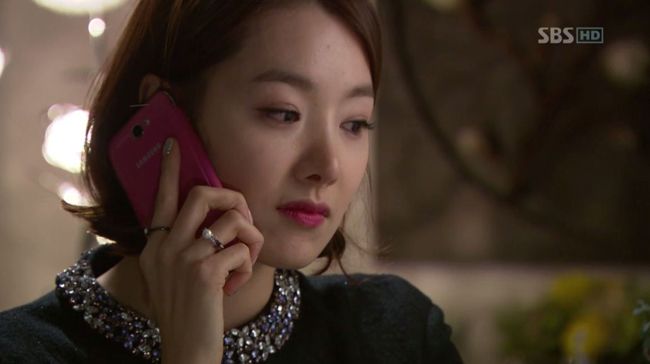 Couldn't wait to try out the nail polishes that I got from Beauty Asia 2013 so here's the first that I picked to try.
Misa Beautiful #72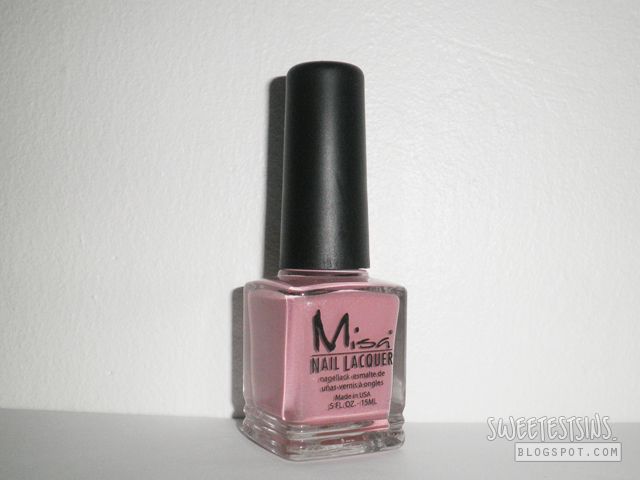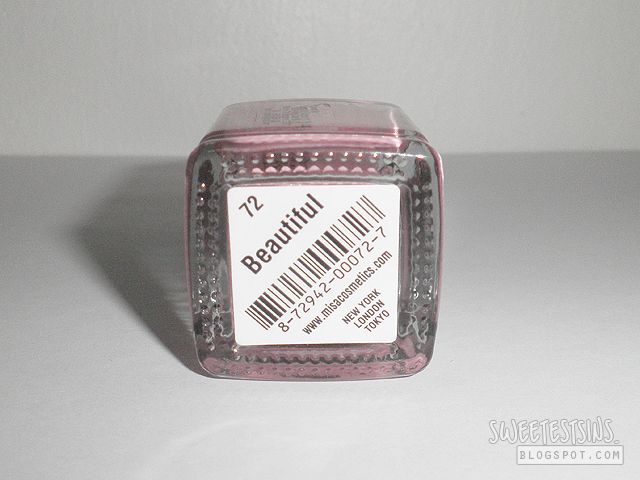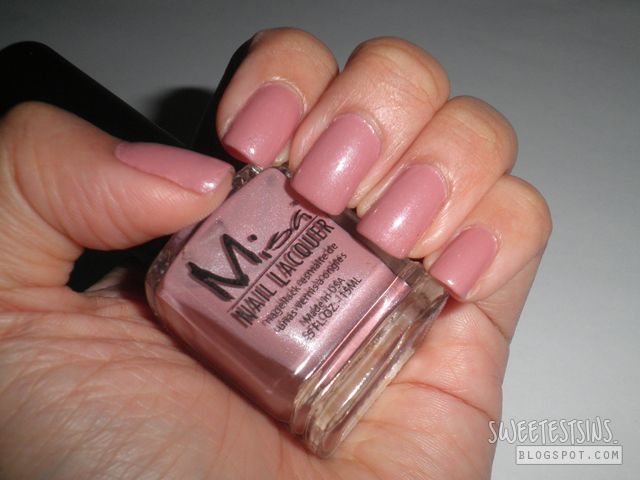 Misa Beautiful #72 nail polish swatch