Bellabox February 2013: Show some love!
Sunday, March 10, 2013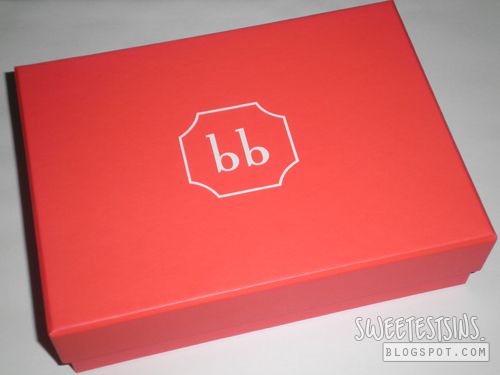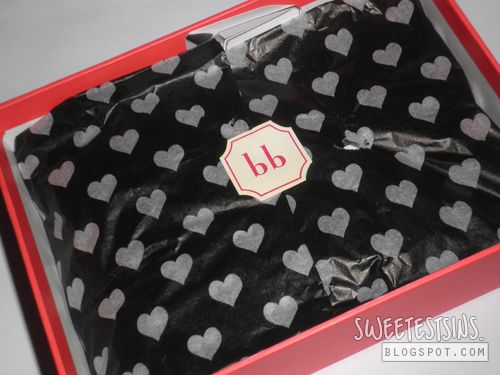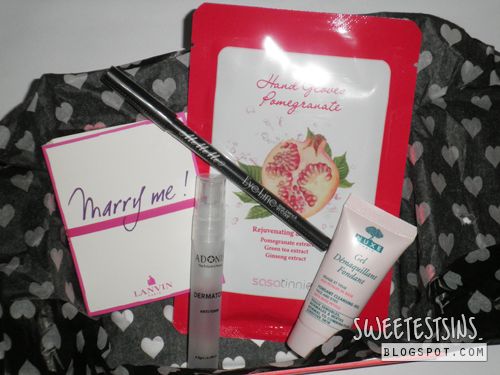 Nuxe Rose Melting Cleansing Gel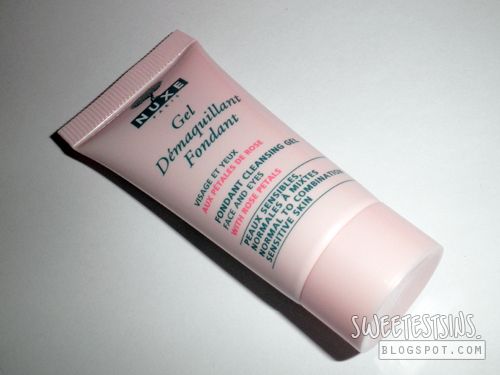 What is it:
Melts into your skin for a deep down clean without the harshness of soap cleansers. Skin is softened and soothed as it is cleansed. Suitable for combination sensitive skin.
My thoughts:
The first time I came into contact with the brand, Nuxe was when I received three products, Nuxe Face and Body Ultra-Rich Cleansing Gel, Nuxe Body 24hr Moisturizing Body Lotion and Nuxe Huile Prodigieuse Multi-usage dry oil in my
October 2012 Bellabox
.
I remember deciding between Nuxe Eau Demaquillante Micellaire Micellar Cleansing Water with rose petals and Avene Lotion Micellaire Micellar Lotion Cleanser and Make-up Remover over at Watsons the last time I ran out of cleansing water. I eventually bought the latter but I am deciding between Nuxe Eau Demaquillante Micellaire Micellar Cleansing Water and ROC Extra Comfort Cleansing Water.
Whoops, I sidetracked again. My bad, I know but somehow I always get too excited when it comes to sharing. If you haven't already know, I love cleansing water. Before I discovered cleansing water, my favourite was cleansing gel and cleansing milk way before that.
Nuxe Rose Melting Cleansing Gel is rather gentle when used on the skin, doesn't feel my skin feeling tight or anything after cleansing. It smells not too bad too. Although it says that its able to remove makeup, I usually still remove my base makeup with Avene Lotion Micellaire Micellar Lotion Cleanser and Make-up Remover as well as Biore Eye and Lip Make Up Remover before cleansing with Nuxe Rose Melting Cleansing Gel.
Guess what? I actually finished this sample! Its quite a bit of an achievement because I seldom finish samples unless I like them enough.
Rating:
★★★★☆
Mememe Eye Line Pencil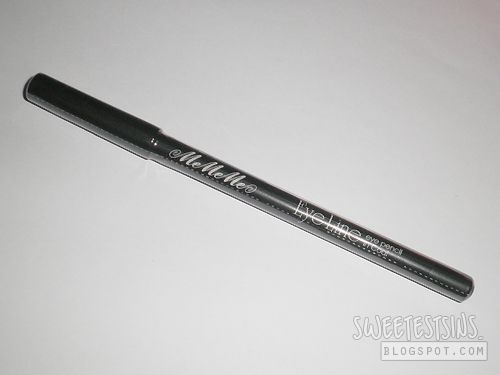 What is it:

Glides on perfectly with precision and definition. Extra smooth formulation allows for smooth application without tugging the delicate eye area.

My thoughts:

This has got to be the worst eyeliner I have ever tried. It smudges like crazy. I first tried it on last Thursday with high hopes since everyone was saying how creamy it has and how it glides on so well. But to my dismay, it smudged all over on both my lids and undereye area. I had so much trouble cleaning it off because I didn't have any eye makeup remover in office. Hence, I ended up having to tug at my skin while using wet tissues or just tissue and water to try and clean it off. It made my under eye look dark and dirty which I hate. Imagine how upset and furious I was because I had an event to attend after work. I was so conscious of it that I had to keep tissues on hand and wipe my under eye area every now and then.

If I am ever gonna write a post on the worst products that I have ever used, I'm sure that Mememe Eye Line Pencil would be the first product that goes into the list. When I saw Irene on Thursday, she too agreed that Mememe Eye Line Pencil smudges like no tomorrow.

Rating:

☆☆☆☆☆
Sasatinnie Hand Gloves – Pomegranate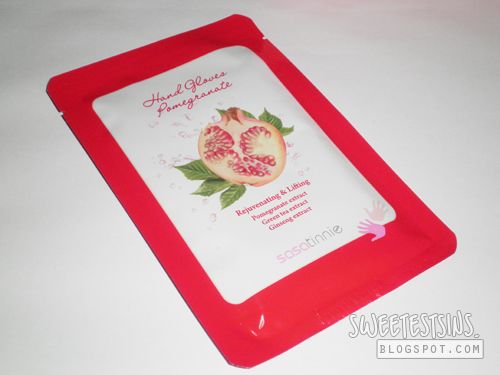 What is it:

Rich in antioxidants, the Pomegranate Hand Gloves contains Pomegranate, Ginseng and Green Tea extracts to moisturize and firm the skin on your hands. Apply to clean hands until fully absorbed and skin instantly feels moisturized and supple.
My thoughts:
I kept putting off to try out this hand gloves from Sasatinnie because I thought that it would be rather cumbersome having to deal with not being able to maneuver around. But guess what? It has got double layers, the inner one that has got the essence soaked in and a plastic outer layer that doesn't make your hands feel dripping wet. I still can blog while having the gloves on (how cool right?), typing is no problem but it gets a little effort to maneuver my Macbook Pro's mousepad. I tucked in the excess as shown in the last picture above so that I can type with more ease.
After masking, my hands looked brighter and felt softer and smoother. I think its worth pampering your hands every now and then with hand gloves.
Rating:
★★★★☆
Lanvin Marry me!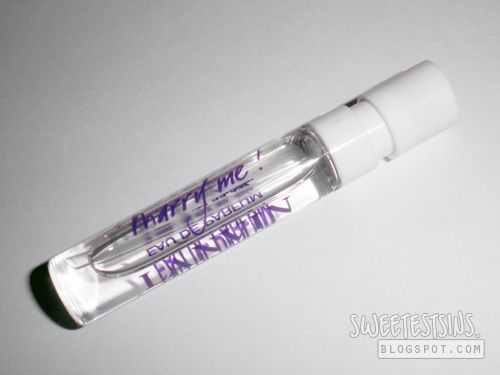 What is it:
Created with the intention to suggest the strong bond that women have with their perfume. With fruity top notes of Bitter Orange, Freesia and Peach, Lanvin Marry me is a playful marriage of feminine and flirty.
My thoughts:
I think that fragrances in general is very subjective. In fact, I think the saying, "One man's meat is another man's poison' can be applied here.
I'm pretty sure most of you are familiar with Lanvin's Marry Me, I mean who won't especially when there are so many printed ads in magazines or around town. I know girls whom swear by this perfume but sad to say, its not my kind of perfume. I dare say I prefer its counterpart, Lanvin Eclat D'Arpege anytime over Lanvin Marry Me.
Rating:
Adonis Dematox Anti-Toxin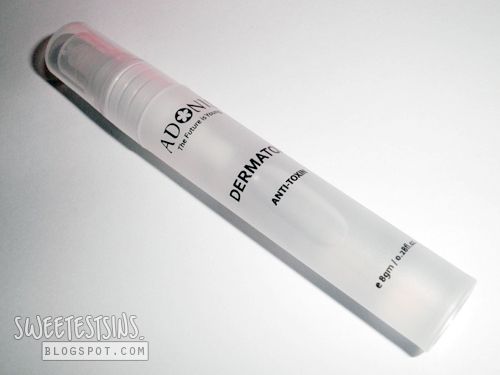 What is it:

Adonis Dermatox Anti-Toxin is a purification solution to clear congested pores and remove toxins from within the skin. When applied, there would be a pungent smell due to the reaction between the product and the toxins in the skin which will reduce with frequent use. Suitable for all skin types.
I have yet to come about trying this but I will update you guys when I have.
In conclusion, the best and worst product in Bellabox February 2013 are -
Best product in Bellabox February 2013: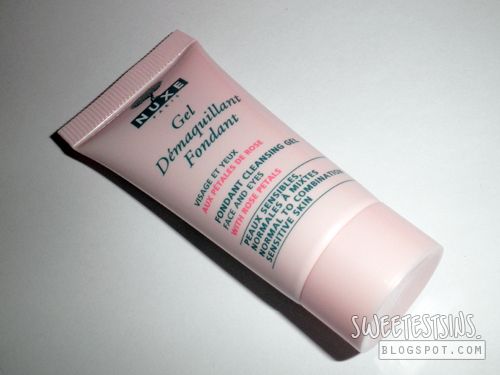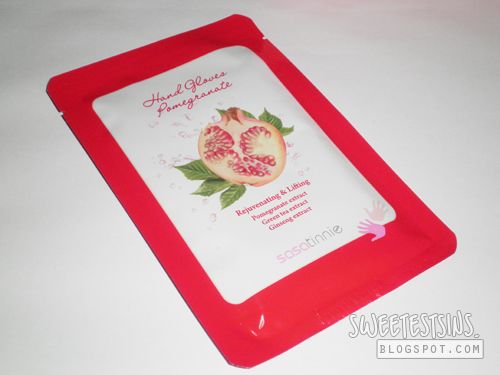 Its a tie between Nuxe Rose Melting Cleansing Gel and Sasatinnie Hand Gloves Pomegranate
Worst product in Bellabox February 2013: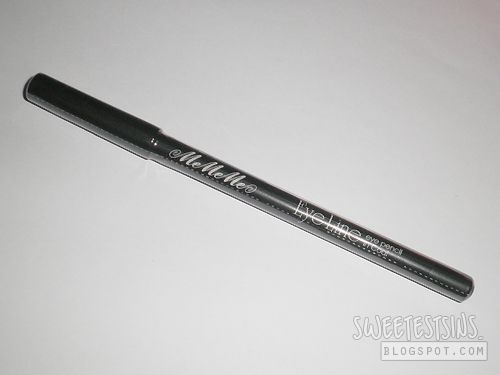 Mememe Eye Line Pencil
I hope you like this post! Thanks for reading.
Love,
Patricia