Olay Regenerist Wrinkle Relaxing Cream
Tuesday, December 18, 2012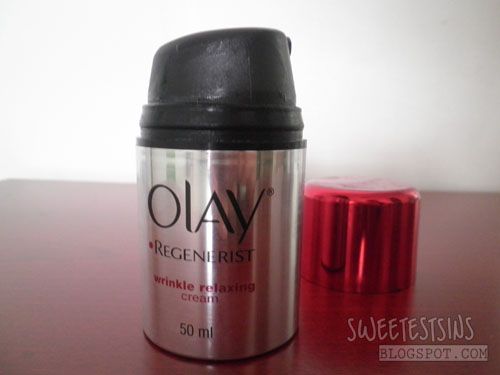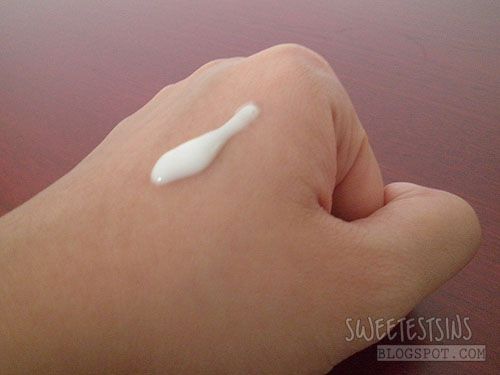 What is it:

Reduces the appearance of wrinkles in just 1 application : A revolutionary wrinkle fighter that combines advanced light manipulation technology and a chronic anti-wrinkle complex with intense hydrators which smoothens skin's surface and relaxes the appearance of wrinkles instantly. Formulated with new key ingredient Peptamide Y6, the new formula hydrates the skin to reduce the appearance of even deep eye lines in 14 days
My thoughts:
I packed Olay Regenerist Wrinkle Relaxing Cream into the luggage so that Mommy could try it out while she was over at Korea. Did I mention that Mommy's a big fan of Olay? Her personal favourites includes Olay Total Effects 7-In-1 Anti-Ageing Night Cream and Olay Total Effects 7-In-1 Anti-Ageing Eye Cream (also recommended by Kevin Zhou aka Kevin 老师 on Taiwan Beauty Variety Show, 女人我最大. In fact, she did tried out Olay White Radiance series but she didn't like it as much compared to the 7-in-1 Anti-Ageing series.
It was winter while we were over at Korea with the weather being -7°C to 7°C. Not only it was bitterly cold especially when the wind blows early in the morning and at night, the weather was also rather dry hence we had to make sure that we slap on moisturizer every morning before we go outdoors and at night after bathing.
Mommy said that she likes Olay Regenerist Wrinkle Relaxing Cream because it moisturizes her face well in Korea. She was quite skeptical initially because she thought that the harsh cold weather would make her face peel but it didn't. In fact, she said that she realised that her skin became smoother after she used Olay Regenerist Wrinkle Relaxing Cream for 9 days consecutively.
I only tried Olay Regenerist Wrinkle Relaxing Cream when I got back to Singapore because I was trying out another moisturizer while I was in Korea. Honestly speaking, I have been steering clear of anti-ageing products ever since
Hada Labo Retinol Lifting & Firming Lotion
broke me out.
When I did mustered enough courage to try Olay Regenerist Wrinkle Relaxing Cream out, I thought that the texture is so alike to that of
Tony Moly Dual Effect Sleeping Pack Intense Repair.
Its rather thick when you first apply it on your skin but surprisingly enough, it doesn't leave the sticky feel behind as it absorbs quickly and leaves a smooth finish. I really like the slight floral scent that it has although I ain't that fond of scented products normally.
While I think that it works fine on the overall for a moisturizer. But if you're really looking for something to combat your wrinkles, I wouldn't quite say that this is the product that you should be looking for.
I hope you like this post. Thanks for reading!
Love,
Patricia