Vanitytrove September 2012: Fall In Love
Sunday, October 14, 2012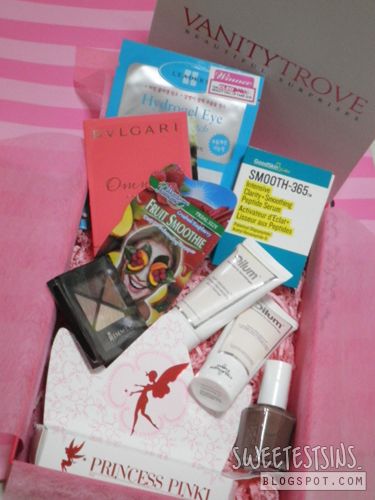 I know I'm terribly late in posting this up but I really wanted to try out most of the products first prior to sharing this post with you. Not to mention that I have been rather caught up with my (offline) life as well.
First up, we have got -
Rimmel Eyeshadow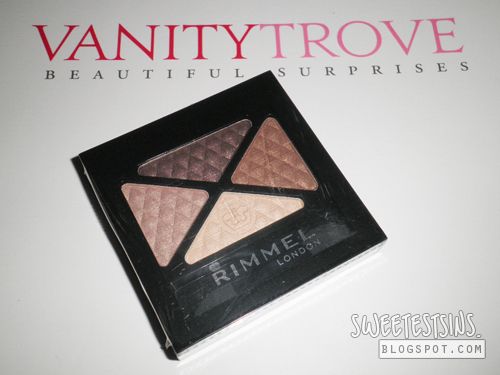 Essie Mink Muffs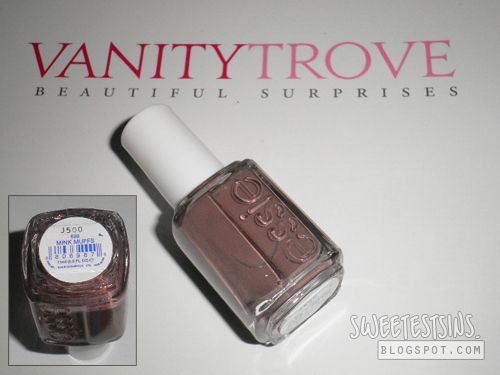 Did I mentioned that I love Essie nail polishes? The brush is very thin hence its very easy to apply! Plus, the polish is thick hence you only need one or two coats.
A lot of people says that Essie Mink Muffs is a dupe for Chanel Particuliere. The closest polish to Chanel Particuliere in my opinion would be OPI Over The Taupe.
If you know, I don't fancy just having my nails painted alone. That would be too boring, no?
Hence, this time round.. I decided to instagram my nails! Here's a picture of my nails instagram-ed.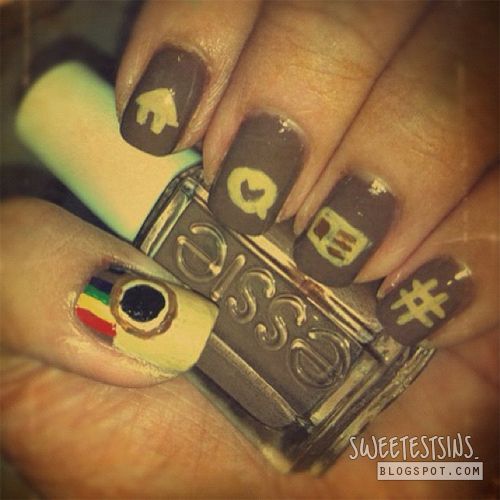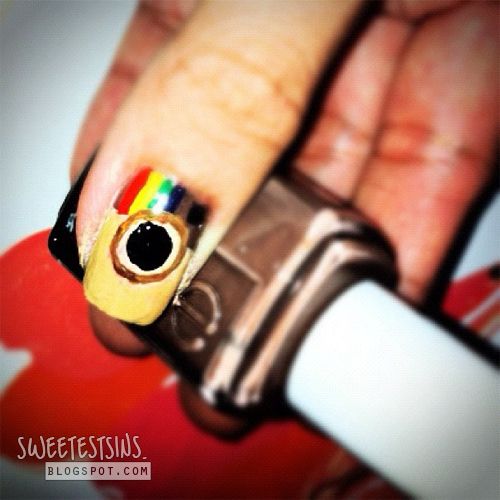 Don't you just love Instagram? (;
Princess Pinki Magic Pink Cream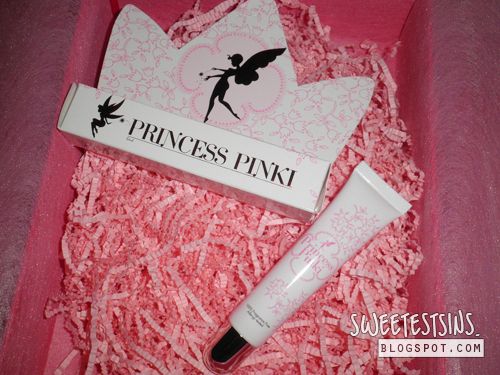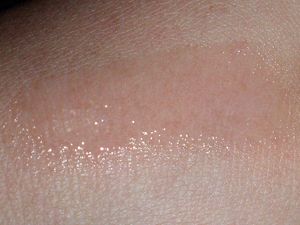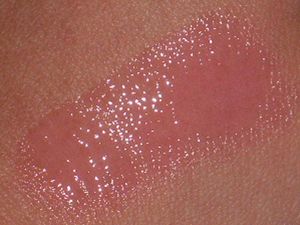 Princess Pinki Magic Pink Cream swatches
Princess Pinki Magic Pink Cream is like a tint. It can be used on the lips, cheeks etc.
When you first apply it, its actually sheer (see picture on the left) and it turns into pink (see picture on the right) after a while.
Word of caution - go easy on Princess Pinki Magic Pink Cream because you won't want to risk having bright, glossy fuchsia lips!
Montagne Jennesse Crush Raspberry Fruit Smoothie Deep Pore Cleansing Masque
Oilum Hydro-rebalance collagen rejuvenating body cleanser and lotion
Oilum Body Cleanser ain't too bad. It lasted me for about 4-5- showers. The lotion is more on the watery side which I'm not so keen on though.
Leaders Insolution Hydrogel Eye Therapy Patch
Here are the other samples that were also included in Vanitytrove's September box.
Goodskin Labs Smooth 365 Intensive Clarity + Smoothing Peptide Serum
Bvlgari Omnia Coral EDT
I hope you like this post! Thanks for reading.
Love,
Patricia