Salvatore Ferragamo Incanto Lovely Flower
Wednesday, October 10, 2012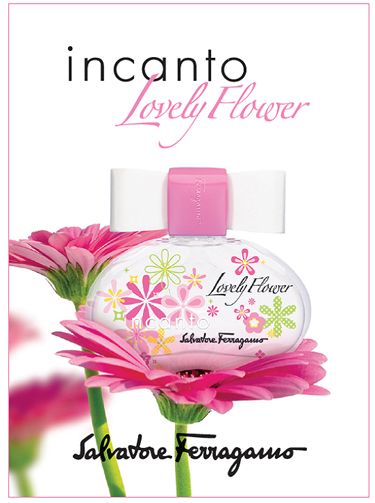 A fashionably fresh and powerfully evocative fragrance to dream love and feel idyllic and dreamy atmospheres through a touch of pop irony..
A tantalizing elixir to feel the emotions of first love. Juicy drops that makes a girl live a joyful and cheerful atmosphere. A bouquet of fresh flowers evoking the lightheartedness of a teenage dream.
Incanto Lovely Flower, a fragrance that makes a girl's heart beat.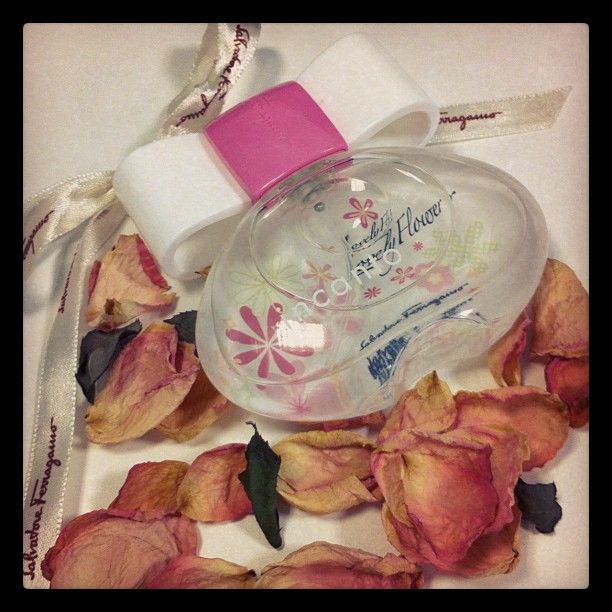 About Incanto Lovely Flower:
A rosy heart built around a rose-peony duo. The heart is textured by jasmine petals and highlighted by the juicy red cocktail and the solar facets of passion fruit. Voluptuous and soft facets of benzoin and white woods sign this floral bouquet with a subtle sensuality.
Top notes: Wild strawberry, redcurrant, bergamot essence
Heart notes: Rose essence, peony, jasmine petals
Dry down notes: White wood Benzoin
Olfactive family: Floral-fruity
My thoughts:
As Incanto Lovely Flower is very much of a mild floral fragrance with a lingering touch of mysterious vibe, I would say it's perfect for the day or even that get together with your girlfriends and even on a Saturday date! Plus, the packaging itself is enough to entice me - look at the sweet bow in pink and white, ain't it lovely? I'm not very good in describing scents, plus I feel that fragrances is really something very personal and subjective. Personally, I prefer mild, floral scent. Make sure you stop by and try Incanto Lovely Flower out the next time you pass by their counters and tell me if you like it.
Available at Sasa and Sephora from September 2012 onwards.
Price list:
Eau de Toilet Spray 30ml $84
Eau de Toilet Spray 50ml $114