K Palette Bloggers Event
Monday, September 24, 2012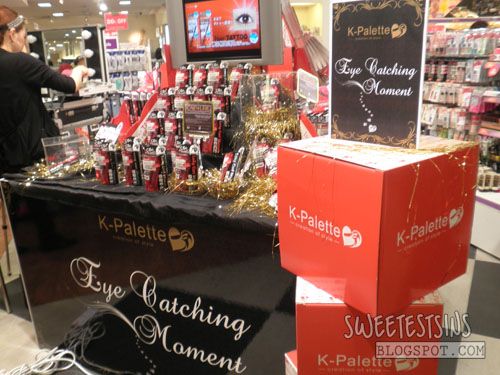 About a week ago, I attended K-Palette Bloggers Event over at BHG Bugis.
I'm sure many of you have heard of K-Palette. Its known for its long-lasting liquid eyeliner. Did I mention that I love its pencil eyeliner too?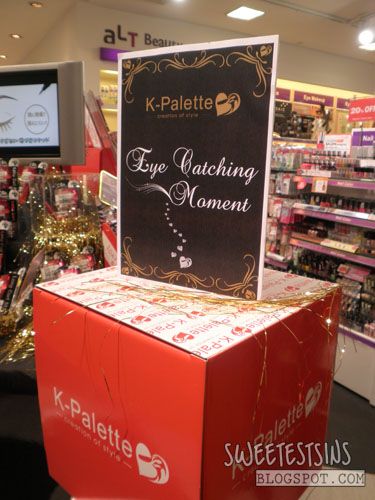 Check out K-Palette One Day Lash Perm - one of the new products that caught my attention.
This is the long lasting eyeliner that I am talking about. If I never remember wrongly, the one with red and white packaging came out in like 2007 or something.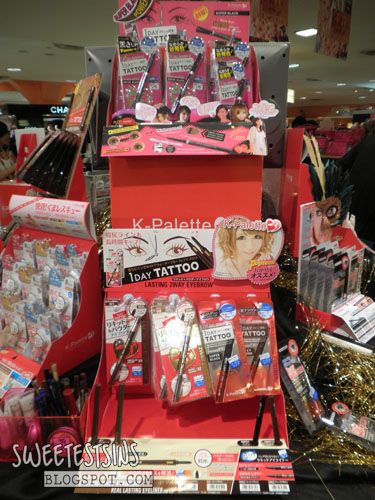 Next up, I spotted
K-Palette Zero Kuma Concealer
which I tried out the texture before giving it to my cousin as it was in one of my
Vanity Trove box
.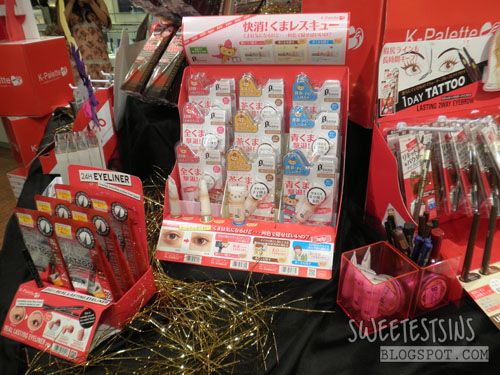 K-Palette Oil Control Teka Mat Powder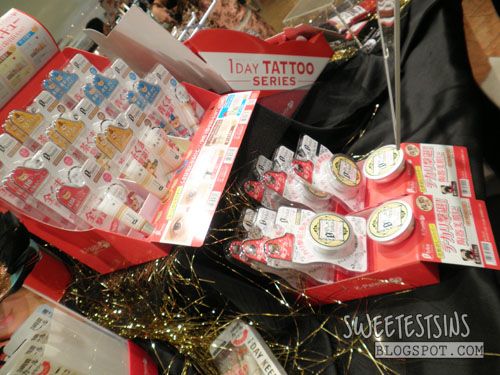 Next, we were treated to a live make up demonstration by Japanese makeup artist, Miko Yatsu.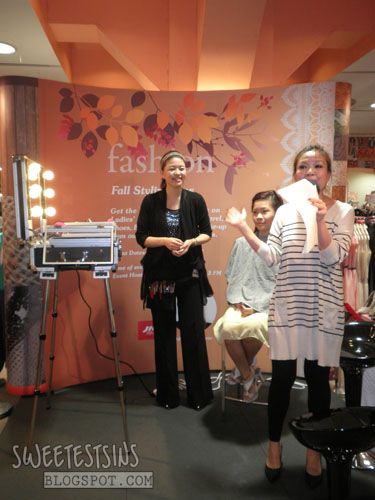 88.3Jia FM VJ, Shi Han introducing Miko-san and the latest make up trends.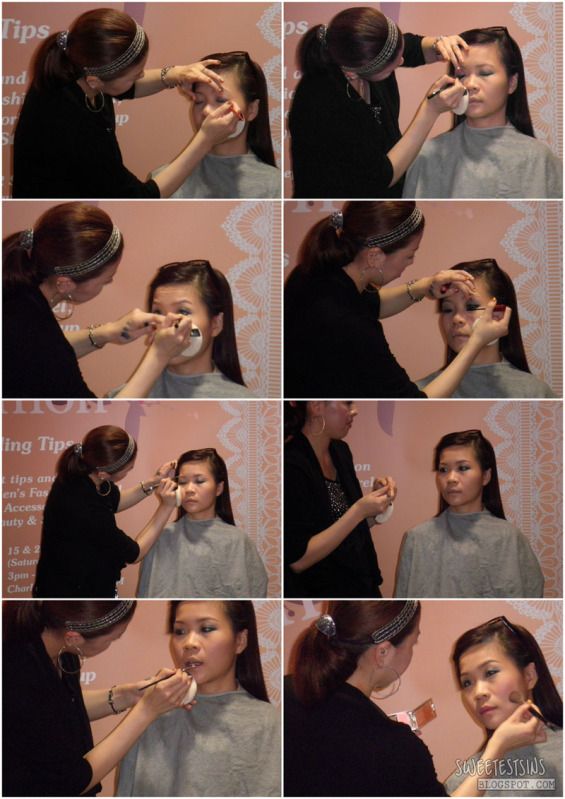 1. Start by applying gray eyeshadow to create a smokey look
2. Apply eyeliner on upper lid
3. Apply eyeliner on waterline
4. Apply mascara
5. Apply eyebrow liquid
6. Apply lipstick
7. Finish off with blusher
After the live demonstration, it was our turn to get our makeover by Miko-san!
Here's Elizabeth, whom already looks very kawaii (cute in Japanese) before the makeover. Let's see how Miko-san transforms her into a even more kawaii-look!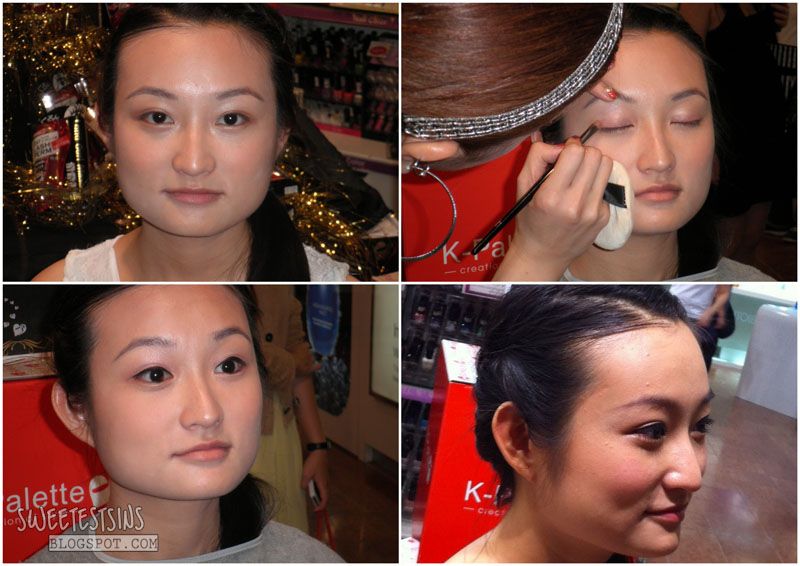 1. Elizabeth, before makeover
2. Apply pink and orange eyeshadow on entire lid. Miko-san mixed both the colors together and the effect is so pretty!
3. Apply eyeliner
(Tips from Miko-san: Use pencil eyeliner to draw the desired line then go over with liquid eyeliner. This helps the eyeliner stay longer. For bigger and more kawaii-looking eyes, emphasize by drawing your eyeliner thicker in the middle portion of your upper eyelid and apply eyeliner on the center of your waterline).
5. Final look after applying mascara (focus on applying mascara in the center of the eye), blush, lipstick and eyebrow liquid.
I guess most of us are really inspired by Popteen or Vivi magazines. When Miko-san asked me what kind of look I would like, I said - droopy, puppy eyes. Droopy, puppy eyes look very innocent. If you read Popteen or Vivi, you will realise that droopy, puppy eyes are very popular in Japan right now. Since Elizabeth tried out the Kawaii-look. Miko-san did a sexy-look which she said is very much of what you would spot on K-Pop these days. Think black eyeliner and that very edgy look.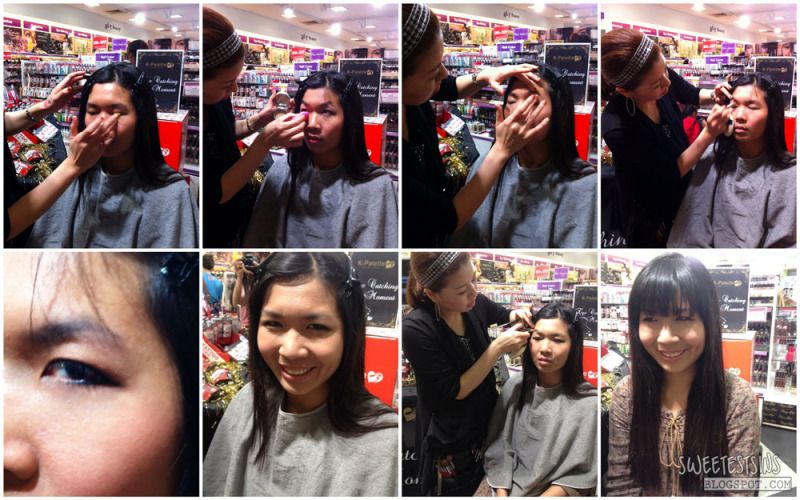 1. Apply concealer
2. Apply Teka Mat Powder
3. Apply eyeshadow
4. Apply eyeliner
5. My eye makeup after applying eyeliner
6. My eye makeup after applying eyeliner
7. Trimming my eyebrows to suit the look
8. After applying eyebrow liquid, mascara, blush and lipstick
Here's how I look after my makeover.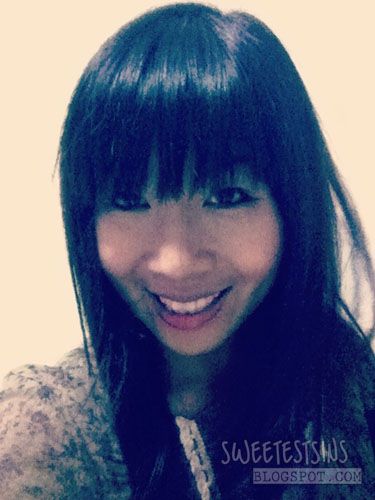 Tips for sexy look from Miko-san:
1. Draw eyeliner longer at the end.
2. When applying mascara, focus at the end.
3. Eyebrows should be drawn longer and thinner.
4. Use a darker color lipstick instead of nude.
Here's a picture of me and Miko-san. She's really lovely and approachable!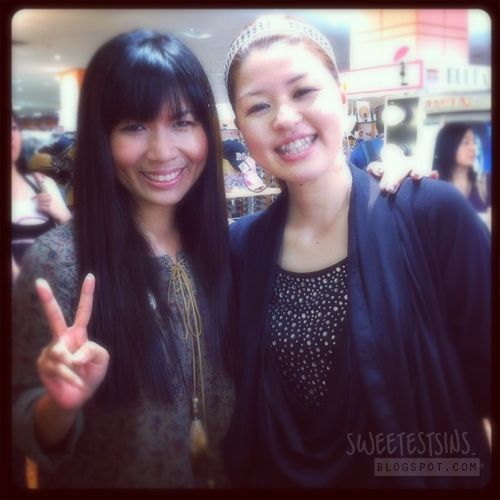 Here's are the products that I get to try out after the event, guess which are among the first that I have tried?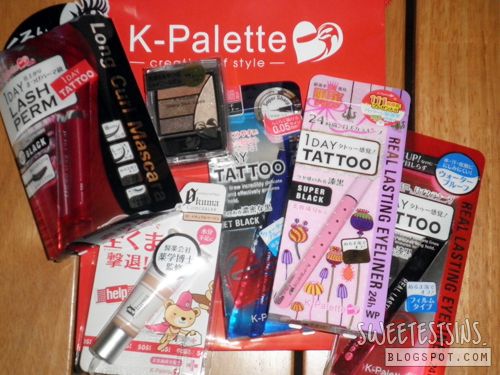 They are none other than...
K Palette Shiny Star Eyes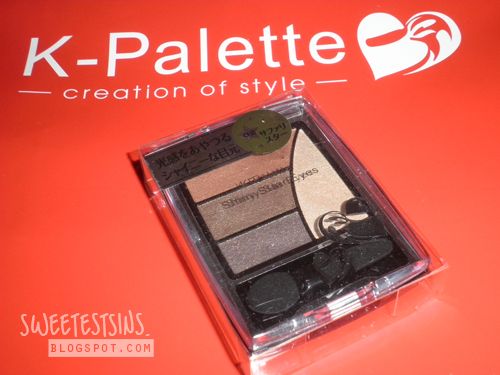 K Palette 1 Day Tattoo Real Lasting Eyeliner 24h WP
Here's a picture of me after applying both K-Palette Shiny Star Eyes and 1 Day Tattoo Real Lasting Eyeliner 24h.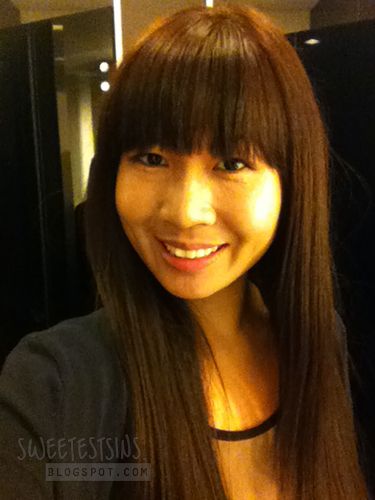 I think it makes my eyes look so much bigger, no?

I was out in town for the entire day last Saturday. In the morning, I thought, "Why not put these two products to the test?" Instead of my usual lengthy reviews, I decided that I would put pictures of how my eye makeup look after 11 hours. So here it is.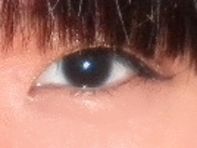 My thoughts:
In the first picture, you will realise that with my eyes fully opened, the eyeliner still looks pretty much 'freshly drawn' and rather black, though not that intense. In the second picture, it looks like it faded pretty much.
I have got very oily lids so most liquid or pencil eyeliner will smudge on me. In the picture above, you will realise that my under eye area still looks pretty much 'clean' from smudges.
On the overall, I would say that K-Palette 1 Day Tattoo Real Lasting Eyeliner 24h is easy to work with. It has got a fine tip which makes it easy for even beginners to draw a fine wing.
Long-lasting: 3.5/5
Smudge-proof: 4.5/5
Intense black: 4/5
K-Palette Shiny Eyes eyeshadow is very smooth and easy to blend. The colors are rather pigmented. I normally only use the 3 lighter colors only.

I hope you like this post! Thanks for reading!

Love,
Patricia