Glamagem by QiQi and Lisa S
Wednesday, September 19, 2012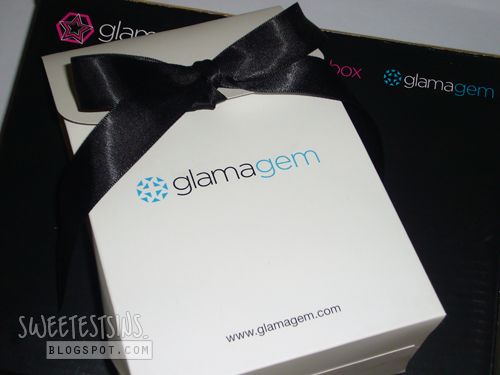 About Glamagem
Glamagem is a collection of designer jewelry collections curated and designed by celebrity model and co-founder QiQi and Lisa S.
Internationally renowned model, style icon and entrepreneur QiQi who was involved in the designing of the jewelry and website says, "The jewelries line offers aspirational design that combines my love for fashion jewelry and design. Glamagem's technology and social media platform enable fashion enthusiasts from the region to own pieces of this jewelry at affordable price." Co-founder Lisa S commented "Glamagem truly reflects what is important to me, which is creating a luxury brand that is beautiful at an affordable price for women all across Asia".
Thought that I would share a bit on my love for jewelry. I didn't had pierced ears until I was 16 and I only did because of prom night. You guys should know how important prom night was to a 16 year old girl. I have always envied girls whom had their ears pierced because they could wear dainty earrings. I remember that my girlfriends and I would pop by either Bits & Pieces, Yellow and Perlini's Silver every other day to check out their new earstuds (as we couldn't wear dangling earrings to school back then).
As I grew older, I wanted to be more individualistic, hence off-the-shelves earrings didn't really appealed to me. I remember there was one day that I saw this pair gorgeous-looking Bohemian earrings on a celebrity in a particular issue of Hot magazine and I knew I had to get that. So I went on a hunt for it but despite searching in so many stores, I couldn't manage to even get a similar pair. Just when I thought that all hope was lost, I happened to come across a craft store that sells jewelry supplies. Before I knew it, I left the store with some topaz, amber and emerald Swarovski crystals along with some jewelry making supplies. I borrowed the pliers from my Aunt whom was already very into jewelry making and that's pretty much how I made my first pair of handmade earrings. Not long after, I started my brainchild,
AmberJewels
and it even made it to one of the more popular Chinese print publication in Singapore, I-Weekly!
A few weeks ago, Glamagem sent me a package. Glamagem is by the same company behind Glamabox. Because pictures speak more than words, I shall not elaborate any further. Presenting to you.. my Glamagem!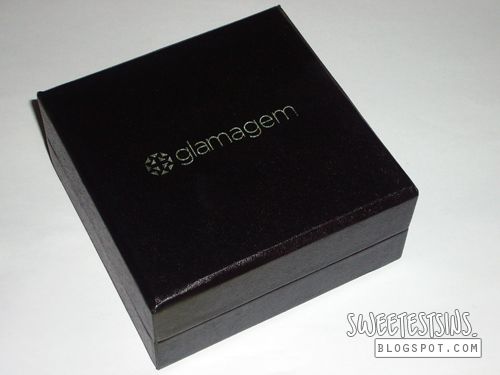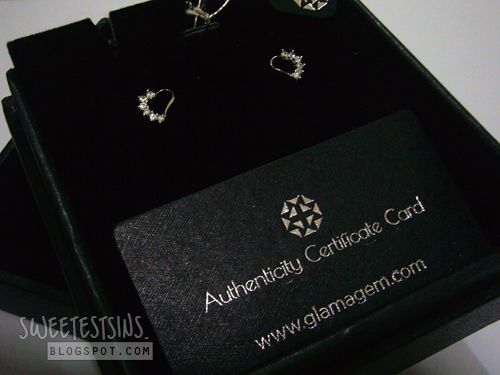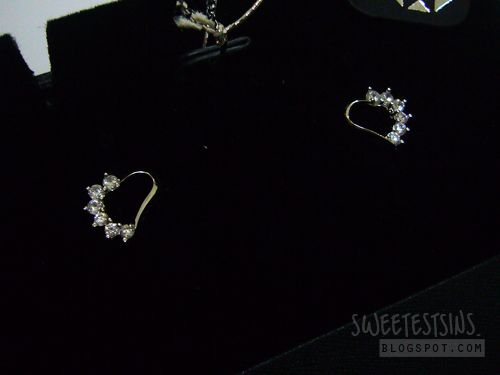 Now that I'm already a working adult (time flies, I know), I realised that my taste in jewelry starts to gravitate towards simple and classy designs that can bring me from day (work) to night (events/dinners/gatherings). And this particular design is pretty much about it - being simple and classy!
Here's how it looks on me.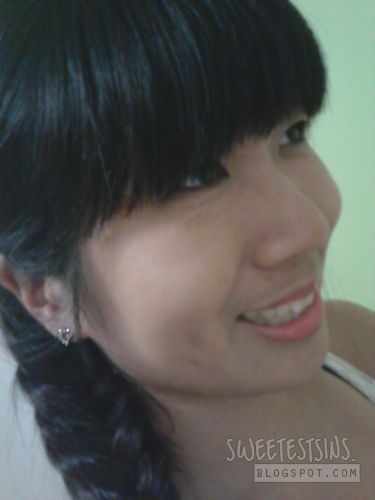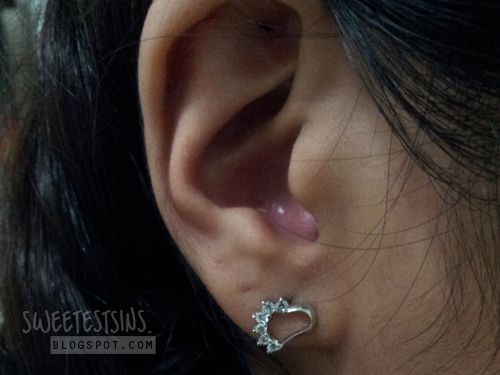 Products can be purchased from Glamagem boutique one-off or sign up for monthly subscription at $118 SGD for Celebrity Limited Edition products. Glamagem collection include a wide range of unique designer fashion jewelry with prices ranges from $18 SGD to $118 SGD.
Glamagem products are exclusively available online at www.glamagem.com.
Disclaimer: Product featured was sent to me for consideration.