Beauty Products spotted at Nishino Pharmacy & Media-ya Supermarket
Sunday, September 30, 2012
I was over at Nishino Phamacy over at Liang Court the other day and this very kawaii looking Anpanman and Thomas and his friends train shampoo caught my attention.
Bandai Kids Shampoo Thomas Train / Anpanman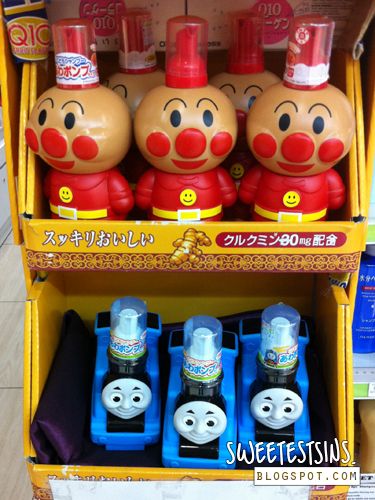 It was also yet another reason for me to check out what other interesting products they had in store! Check out the rest of the post to find out more!
Came across SALA shampoo, conditioner and hair pack. SALA is by Kanebo. If you read Japanese magazines regularly, you are bound to spot SALA products in magazines like Popteen, Vivi and Seventeen.
SALA shampoo, conditioner and hair pack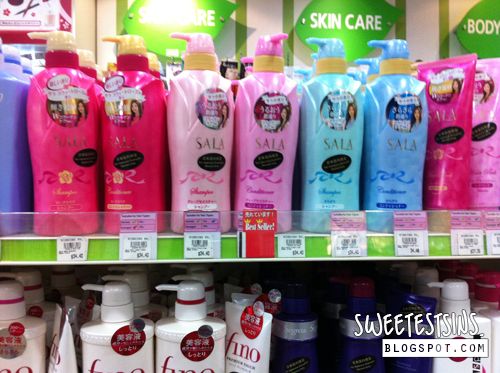 Apparently, SALA Moist Rinse Pink is the best seller among the range.
Cheercil Eyelash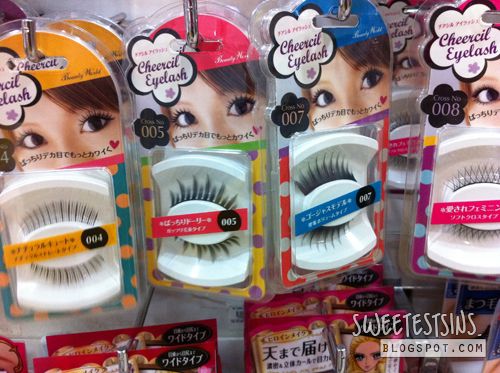 Cheercil eyelash is by be Creation - I'm loving 005 and 008!
Then I headed over to Media-ya Supermarket as I wanted to grab an Onigiri (お握り). On my way to the food section, I spotted these cute lovelies.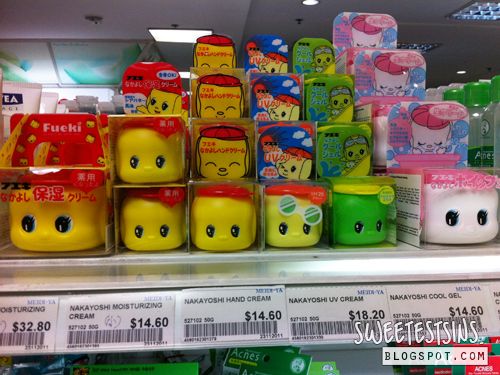 I think just by looking at them, it lights up my face instantly!
MD Baby Veil Hair Fragrance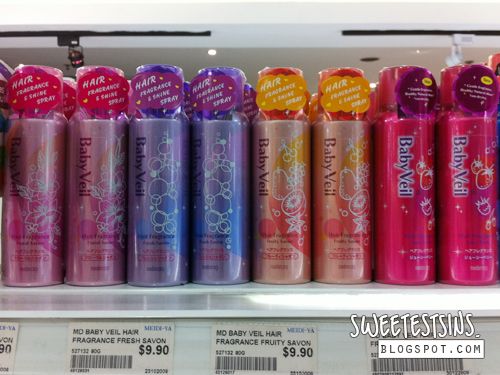 Ever wondered why some girls' hair smell so good? You would probably be thinking could it be the shampoo that she's using? But then again, chances are - you have raided the shelves at the supermarket or drugstore but can't seem to find a matching one to hers? Tried spraying perfume on your hair and realised that it damages your hair? Well, look no further to your questions, the answer is - hair fragrance. They smell nice and they don't damage your hair!
The last item that caught my eye before I left is -
Lotion Tissue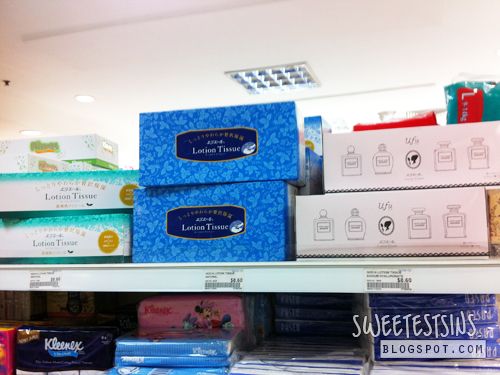 They don't come cheap. Its about SGD$8.60 per box. The green one contains menthol, blue one is natural while the pink one contains sodium hyaluronate.
I hope you like this post! Thanks for reading.
Love,
Patricia