Bellabox July 2012: Around the World [Sneak Peeks, Information and Initial thoughts]
Saturday, July 21, 2012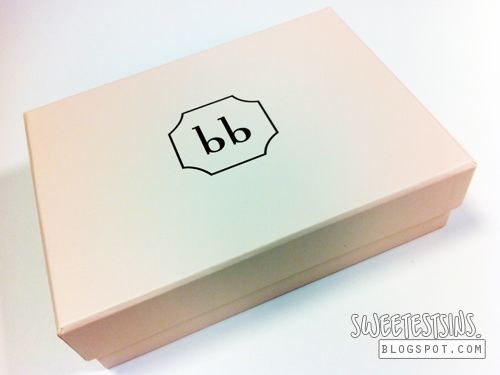 Its yet another month! Now, time flies doesn't it?
I always get excited each time I receive my Bellabox because I will never know what it contains exactly beforehand because each Bellabox varies from the other!
Bet you can't wait to find out what my Bellabox contains, no? To find out, check out the rest of my post below.
Here are the goodies inside my Bellabox July 2012!
It contains products from Jimmy Choo, SK-II, Skinmiso, Legere and Twistband!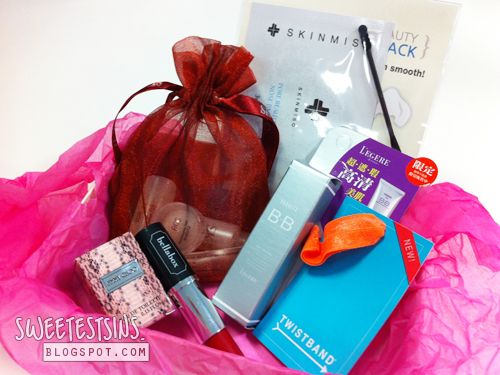 First up is -
Legere BB Cream
Product description:
Packs 6 skin care functions into one bottle: whitening, anti-spots, moisturizing, anti-aging, skin renewal and sun protection. Perfect for an easy to manage beauty regime.
My thoughts:
I haven't tried any Legere BB cream before despite how many times it was recommended by Kevin Zhou, Beauty Maestro on Taiwan beauty variety show, 女人我最大 (Nu Ren Wo Zui Da). I will give you guys an update once I have tried this out alright?
Skinmiso Pore Beauty Nose Pack
Product description:
Help rid you of black and whiteheads in the comfort of your own home. With a simple 3-step process, reveal perfect skin and ensure it stays that way.
Jimmy Choo Fragrance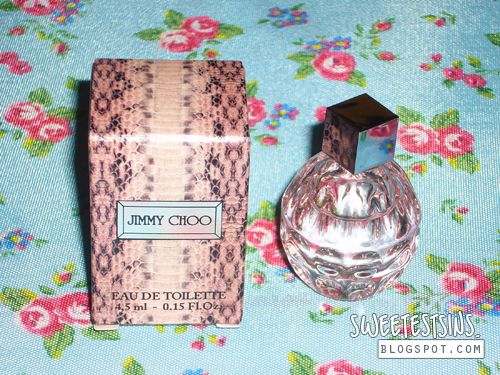 Product description:
Femininity, luxury and style bottled. The EDT is a floral fruity combination.
Top notes: Ginger, pear and green accords
Heart notes: Exotic Tiger Orchid and sensual Tea Rose
Base notes: Cedarwood
My thoughts:
If you know me, I am very particular when it comes to scents. While I prefer floral scents, I can't take scents that are too sweet.
As I don't usually accept new scents readily, hence I usually give away most of the fragrances press samples I receive. But Jimmy Choo Fragrance EDT is a keeper! Its not too overpowering like how some scents make you have a headache. I have been using this daily for work recently and I don't think I will stop anytime before I finish the bottle.
Twistbands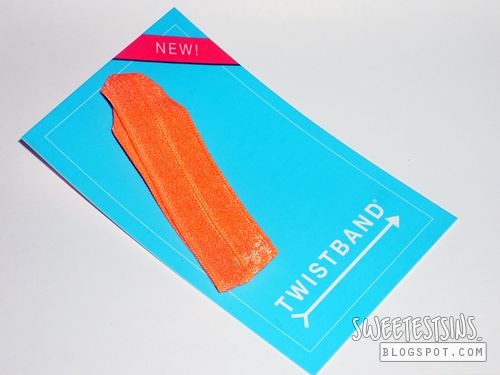 Product description:
Gentle on the hair, don't snag or break our precious mane. It is also chic and sophisticated, look cute on your wrist as well as in your hair.
My thoughts:
When I first saw these, I was like,
"Wow, what vibrant colors it comes in!"
Its true to its claim - it doesn't leave any dents in my hair even when I had my hair tied in a pony hair throughout the day!
SK-II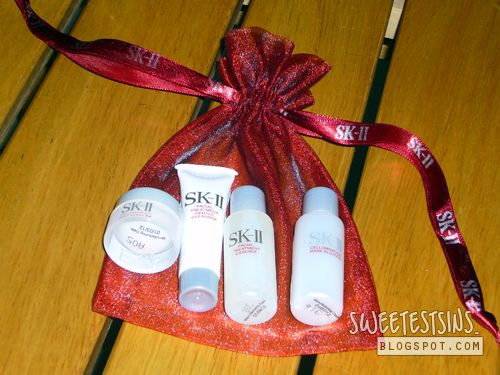 - Facial Treatment Gentle Cleanser
- Cellumination Mask-In Lotion
- Facial Treatment Essence
- Cellumination Deep Surge EX
Product description:
Discover and experience the miracle of crystal clear skin and life today.
And the last item in my Bellabox July 2012 is....
Can you lovelies guess what this is?
I had it on my desk at work and my female colleagues whom saw were like, "Why would you not close your lipstick?" It got them all thinking that it was the real thing when in actual fact, its a ball point pen! Kudos to the creative people at Bellabox, now I can write in style! And even better, have another good conversation starter during meetings.
P.S:
I know I have been away for a while. Its just so much that has been going on in my life - gatherings, family, friends, work and weekend trips. You would know from my
Instagram photos
. But fret not, now that I have more time, I will try and update more regularly so as not to disappoint you - my lovely readers. Thanks for your support thus far.
I hope you like this post! Thanks for reading!
Love,
Patricia
To be notified of the latest beauty news, launches or events, follow me on


or like SweetestSins on