Valentino Parfums - Valentine Press Event
Monday, June 18, 2012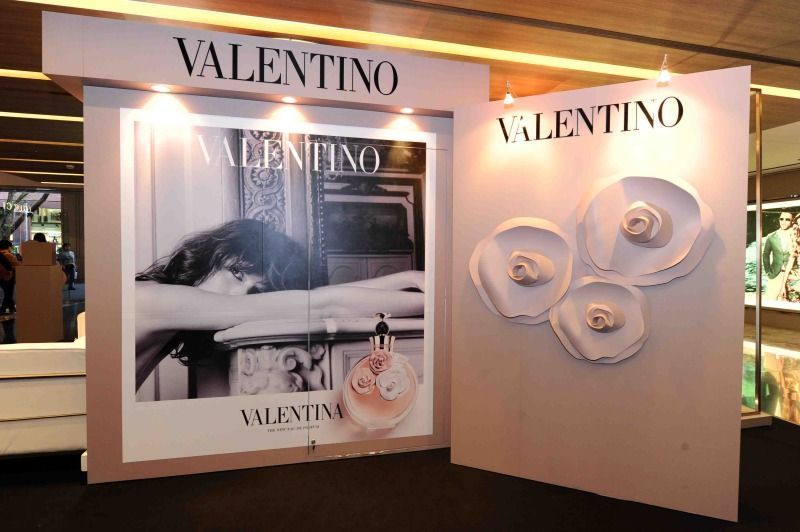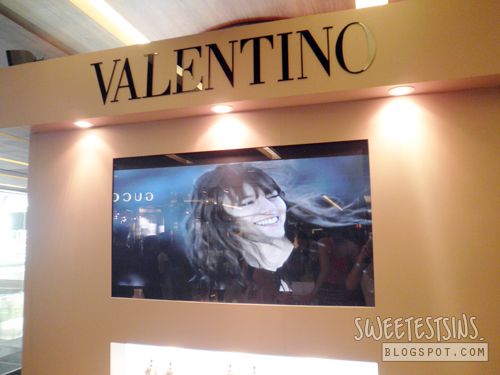 VALENTINA - THE MUSE
Synthesized in a refined bouquet of fragrances, the ingredients that define the femininity and uniqueness of the Valentino woman have inspired a new perfume called Valentina that was conceived as couture style and a signature element of distinction that expresses a feminine ideal. Valentina is beautiful, radiant with charms belonging to a modern heiress. She is seductive, sophisticated , unconventional, charismatic . She creates her own style. She sets home in a classical Roman Palazzo but there is nothing she likes more than feeling the heart beat of the vivid city of Rome. She is the only protagonist of a hypnotic, bewitching story full of references and allusions to legendary figures of Italian fashion and cinema. Valentina comes to life in the advertising campaign for the perfume shot by David Sims and the TV film directed by Johan Renck along the dark and secret streets of a sumptuously deserted, nocturnal Rome.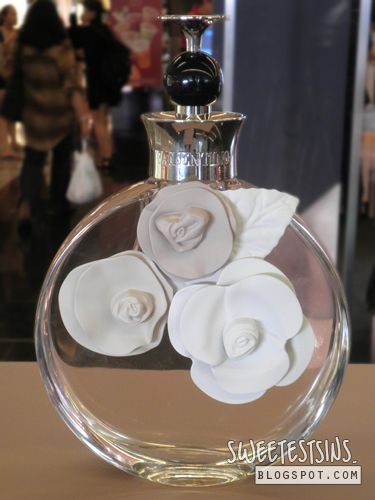 HER PERFUME - CLASSIC YET MODERN
From this sensual, insolent beauty, this blatant femininity that eludes conventions, two master perfumers, Olivier Cresp and Alberto Morillas, created a fragrance as a tribute to today's Valentino woman. With attitude, sophistication and unexpected characteristics, the bouquet of Valentina blends an irreverent Italian floral oriental in which each facet reveals a paradox. Calabrian bergamot is a hymn to exuberance and freshness, shaken up by the insolence of white Alba truffles. In their trail, jasmine, Amalfi orange blossom and tuberose celebrate radiant beauty, while being offset by the rebellious delight of wild strawberries. Finally, the nobility of cedar is seduced by the captivating sensuality of amber... Valentina marks out a solar, unexpected trail, classic yet modern.
Top notes: Bergamot and white truffles
Heart/heart notes: Amalfi orange blossoms, Sweet jasmine, tuberose and wild strawberries
Base notes: Vanilla and amber
THE COUTURE BOTTLE
The intense notes of the perfume perfectly blend with the delicate purity of the transparent crystal bottle. Slightly rounded yet sleek, it wears three flowers, emblems of Valentino couture, in pale shades of white, ivory, and nude : recurring colors featured in the most recent collections that represent the brand's taste for contrasts and contradiction and its new direction. Skillfully blending and contrasting naughtiness and innocence, restraint and audacity, the sensual bottle is topped by a silver ring and a black pearl. And, comes in a white box decorated with floral motifs in relief.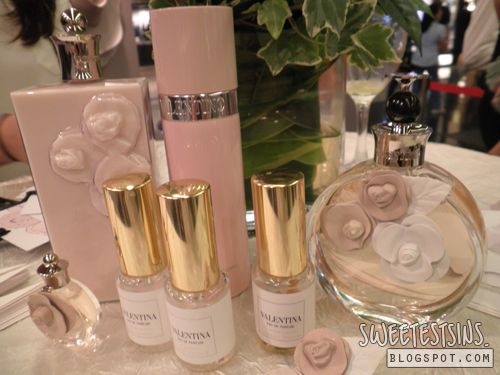 I tried the body oil and body lotion over at the press event itself and here's my thoughts on them.
The body oil didn't feel oily, in fact it absorbs into my skin really quick.
The body lotion contains fine shimmers but they ain't too over-the-top (OTT) which would make it perfect for that date with that cute guy or on Friday nights!
Before I end this post, here's some tips to share with you all.
Did you know that you can wear perfume on your hair without damaging it or making it more dry?
Here's how - Instead of spraying perfume on your hair directly which is super damaging and not advisable, spray perfume onto your comb, let it sit for a few seconds before using your comb to brush through your hair. Voila! You'll have nice smelling hair without damaging it.
How to make fragrance last longer or throughout the day?
As usual, for the fragrance to last longer, it is essential that you apply lotion (best if its from the same range as the perfume) before applying fragrance.

Valentina by Valentino perfume retails at $175 (80ml), $135 (50ml) and $95 (30ml), Body Lotion $73 (200ml) and Shower Gel $64 (200ml).


For more event pictures, head over to
SweetestSins Facebook Page
.
Disclaimer: I was invited to the launch of Valentino Parfums-Valentina Press Event.
To be notified of the latest beauty news, launches or events, follow me on


or like SweetestSins on