Mary Kay Botanical Effects Skincare & Mary Kay Makeup [Introduction & Reviews]
Wednesday, June 27, 2012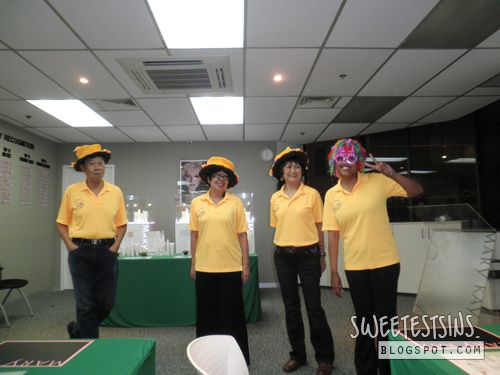 They say laughter is the best medicine, but Mary Kay says laughter is the best skincare and makeup!
I always hear from my Mom about how popular direct selling cosmetics companies were in the past, when she was in her late teens or probably 20s. And one of the brands that she always mention is - Mary Kay.


For those of you whom are unfamiliar with Mary Kay, here is some information on Mary Kay.
About Mary Kay
Mary Kay is one of the world's largest direct selling companies. It was founded in 1963 by Mary Kay Ash with the goal of helping woman achieve personal growth and financial success. Mary Kay high-quality skin care and color cosmetics products are sold in more than 45 countries around the world. To learn more about Mary Kay, visit
www.marykay.com.sg
.
Mary Kay Botancial Effects Skincare products
3-in-1 Cleanse: effectively cleanses, exfoliates and freshens in one step.
Freshen: non-drying formula that gently removes excess residue from the skin.
Hydrate: absorbs quickly leaving skin feeling balanced.
Mask: gently rids skin of impurities as it revitalizes skin.
All Mary Kay Botanical Effect Skin Care formulas contain a special botanical complex with two effective botanical ingredients.
1) Silymarin (milk thistle): power antioxidant used as herbal remedy. Help defend against environmentally damage, while helping to calm the skin.
2) Luo Han Guo: Known to contain potent antioxidant, believed to help promote healthy skin.
I have tried out the 3-in-1 Cleanse and Mask and here's my thoughts on them.
My thoughts:
Mary Kay 3-in-1 Cleanse: I have a love-hate relationship with Mary Kay 3-in-1 Cleanse. The first time I tried this out after a long day, I felt that instead of feeling more refreshed after cleansing my face, my face doesn't feel cleansed at all! It felt that there was a layer of product on my face.
I gave it a second chance and I used it in the morning when I found out that I actually like the fact that it moisturizes my face after cleansing. Mary Kay 3-in-1 Cleanse is cream-based and it contains small scrubs beads. Hence, people with dry skin or whom stay in the aircon for long hours will like this. I prefer to use this in the morning because I have already cleansed my face at night and I wash my face in the morning just to feel more refreshed.
Mary Kay Mask: This reminds me of Lush - Mask of Magnaminty because it has got fine beads in it which u could use to scrub your face with after masking.
Apart from skincare, Mary Kay has got makeup products as well! What got us blogger most interested at the event itself is none other than this customizable palette!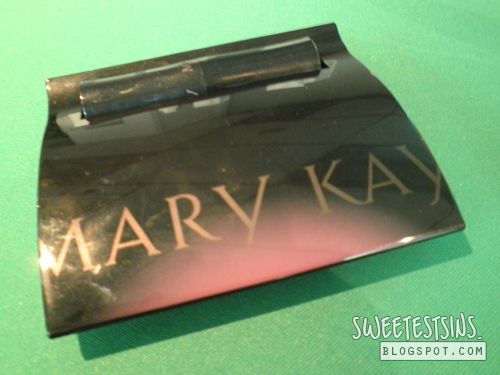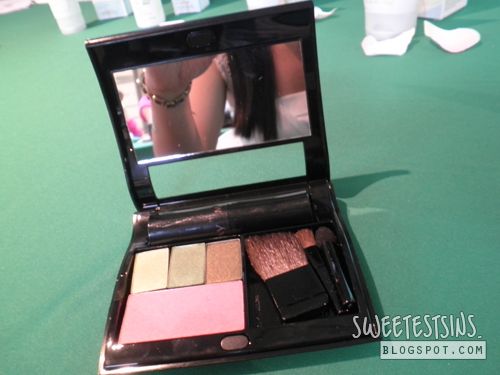 Apart from the usual eyeshadows and blushers, you could even slot either a lipgloss or lipstick in the palette! How convenient is that right?
Mary Kay Mineral Cheek Color in Strawberry Cream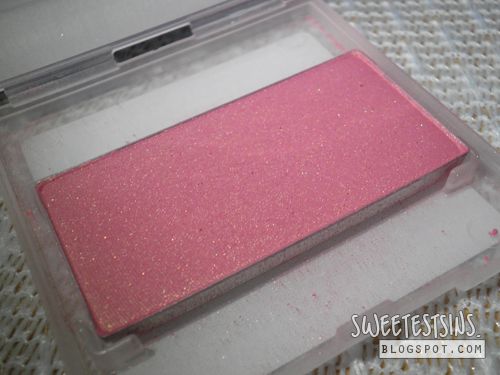 I love this blusher. It looks very natural on my skintone! Its coral but more to the pinkish side.
Apply with a light hand to achieve that berry kissed look. For Asians, unless you have very fair, my advice is to get a warm toned blusher like coral or orange as it will look more natural.
Mary Kay Timewise Matte-wear Liquid Foundation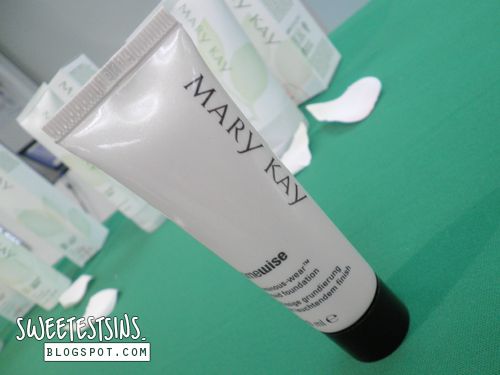 In terms of coverage, Mary Kay Timewise Matte-wear Liquid Foundation has got medium coverage. It is easy to blend.
Although it says matte-wear foundation, I still have to blot my nose area at least twice because it still shines. Apart from that, my face remains considerably matte throughout the day when I wear this foundation except for my cheek area that appears slightly sheen because of the blush applied.
Last but not least,
Mary Kay Lash Primer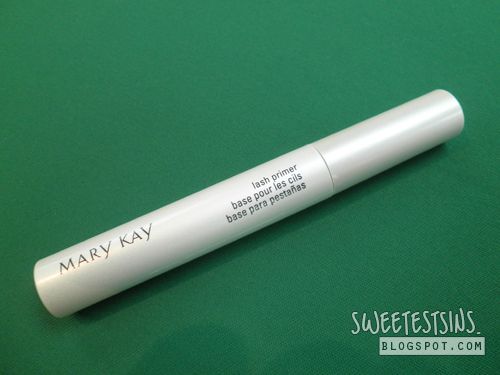 Mary Kay Lash Love Mascara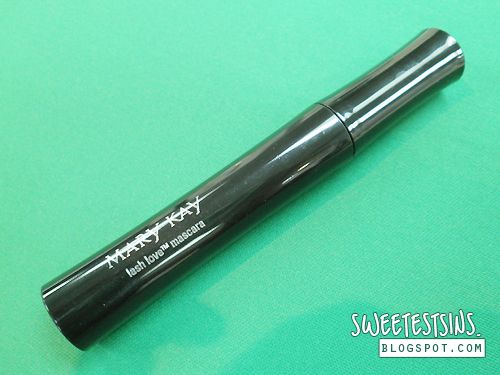 After filling up a questionaire that helps to assess my skin type, I was given formula two of Mary Kay Botanical Effects Skin Care for normal skin.
The two key ingredient in this formula includes:
1) Frangipani flower extract: an antioxidant known for its calming benefits and is an antioxidant that helps protect against environmental stressors.
2) Water lily extract: antioxidant reported to be a source of minerals that are important for healthy skin.

Here's the very generous goodie bag given by Mary Kay!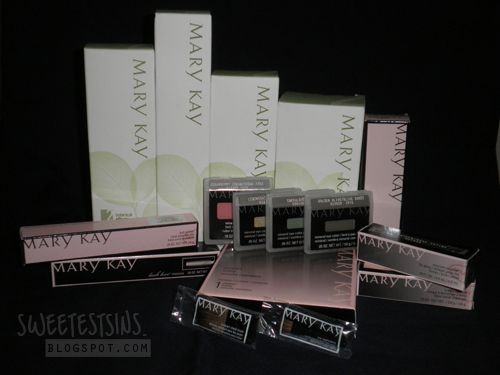 Can't wait to try out the rest of the products and update you guys about it! Till then, take care and thanks for reading!
Price list:
Mary Kay Botanical Effects 3-in-1 Cleanse: SGD34
Mary Kay Botanical Effects Freshen: SGD34
Mary Kay Botanical Effects Hydrate: SGD40
Mary Kay Botanical Effects Mask: : SGD40
Disclaimer: Products were given to me for consideration.
For more event coverage photos, head over to
SweetestSins Facebook Page
.