Soprano Laser Treatment at EHA Clinic
Saturday, April 21, 2012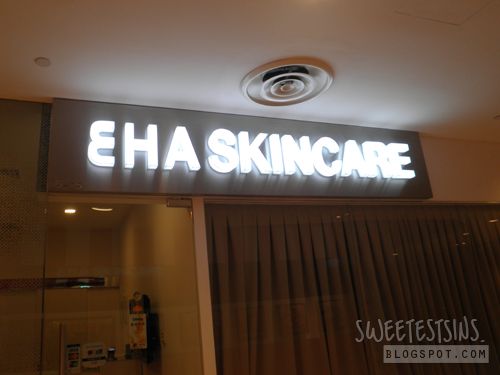 Last Saturday noon, I was over at EHA clinic, The Heeren. Guess what procedure did I do? No it's not double eyelid surgery which I always wanted. I'll tease you guys a little by saying that it is something that we fret when we have more of it at certain places and yet we fret when we don't have enough at other areas.
After filling in the form to state whether I have any drug allergies, I was led into the consultant room where Dr Elias shared more about Soprano laser treatment with me. He said that Soprano laser treatment is suitable for all skin tones unlike conventional IPL which might burn the skin and resulting in different skintone. He also mentioned that Soprano laser treatment is low heat, fast pace. By maximizing low heat, Soprano reduces pain and minimizes the risk of side effects. This is why no numbing cream is necessary.
Dr Elias showed me a video of Soprano laser treatment so that I could have a idea of what will be done later on.
I couldn't find an exact same video as to what he showed me, but this is the nearest that I can find.
I wasn't nervous prior to the laser treatment until I was given a pair of goggles to protect my eyes from the laser. The treatment didn't hurt. At the very most, you would only feel a little tingling sensation and the pulsing wasnt as strong compared to the Trilipo one. In terms of heat, it doesn't feel that hot actually because there's cold air blowing on it.
The best thing is that its really fast! It takes only about 15 minutes.
On average, up to six sessions are required to remove all hair.
Price:
Approximately S$200 – S$400 per session (for smaller areas) and S$600 – S$1,200 per session (for larger areas)