StriVectin WH™ Photo-White Event
Sunday, February 26, 2012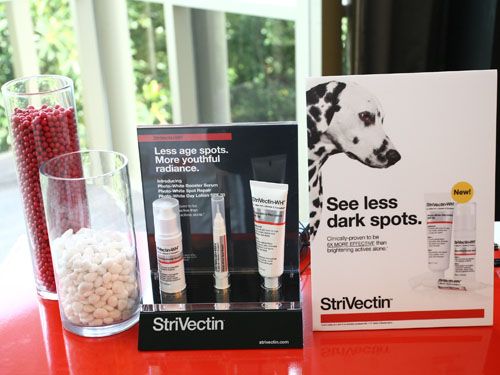 On 10 February, I attended StriVectin event that was held over at Hotel Fort Canning with Abi after work.
It was a really cozy affair with a few bloggers along with our friends.
Prior to this event, I have heard of StriVectin but I haven't had the chance to try out their products. They look so clinical, don't you agree?
If you haven't already guessed it, the new product line that StriVectin is launching is... StriVectin Photo White!
Under this product line, they have got:
1) StriVectin Photo-White Booster Serum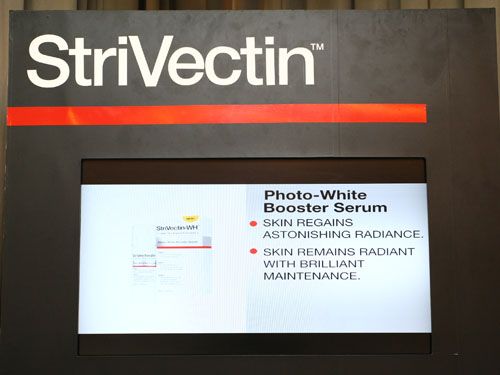 Jessie from Luxasia was telling us that this bottle of serum should last us about 3 months if we were to use it daily.
Some of you might get confused as to which product should you choose or use. Well, for ladies whom want to even out their skintone on your entire face, you should use StriVectin Photo-White Booster Serum.
For visible results, you should use the serum twice a day for 8 weeks.
2) StriVectin Photo-White Spot Repair
For ladies whom want to lighten targeted areas, you should go for StriVectin Photo White Spot Repair instead because it is a ultra concentrated serum.
I think its an irony because in the past, I always had trouble looking for whitening or brightening serum that I can use on my entire face as most of the time, there is only whitening serum for spots. But now, it is so hard to find a good whitening serum for spots which I need it desperately to clear my pimple marks!
Remember, for best results, you should always:
Cleanse > Tone > Eye Cream > Spot Repair > Serum > Moisturizer
Always remember to apply moisturizer after applying serum to seal the goodness in!
3) StriVectin Photo-White Day Lotion SPF 30
This is just a sunblock with no ++ nor PA.
The last product in StriVectin Photo White line is...
4) StriVectin Photo-White Night Cream (Coming soon!)
Although StriVectin Photo-White Night Cream hasn't been launched in the market yet, I had the chance to test it out over at the event itself and I must say that it feels more like a gel moisturizer instead of a cream moisturizer!
And I thought that I would share about the key ingredients in StriVectin Photo White line since I think that most of you would be unfamiliar with this brand. I mean, I myself only got to know more about StriVectin through this event itself.
The key ingredient in StriVectin Photo-White products is:
-
NIA-114
which is clinically proven to accelerate and amplify the effects of the leading brightening actives for a visible reduction in the size and darkness of age spots, sun spots and dark spots, and improved overall radiance. NIA-114 helps to strengthen the skin and fight freckles too. It also targets the triggers that cause hyperpigementation by normalizing the transfer of pigments and rebuilding skin health so you can hold onto new radiance.
Apart from that, the other key ingredients of StriVectin Photo-White products are:
- Natural
Tyrosinase Inhibitors
, Vitamin C and Synovea Skin Brightener (Hexylresorcinol), help to regulate melanin formation, which is the source of dark spots, sun spots and age spots.
-
Vitamin C
(stable ascorbyl glucoside) diminishes melanin production, reduces existing melanin, stimulates collagen and acts as a strong antioxidant.
-
Willowbark Extract
, a natural form of salicylic acid, generates cell turnover to shed pigmented cells and improve skin texture.
-
Betaine
, from
Sugar Beet
, a natural skin softener, minimizes transepidermal water loss (TEWL) for an overall smoother, healthier-looking complexion.
-
Pomegranate Extract
, a powerful antioxidant, aids in enhancing cell turnover.
Apart from beauty products, the next best thing is - food! If you're following me on Instragram (Username: yongwei318), you will know that I love taking pictures of food!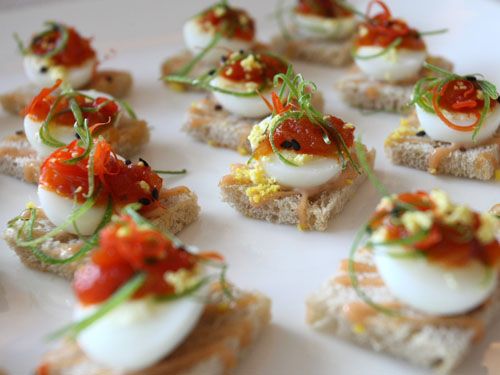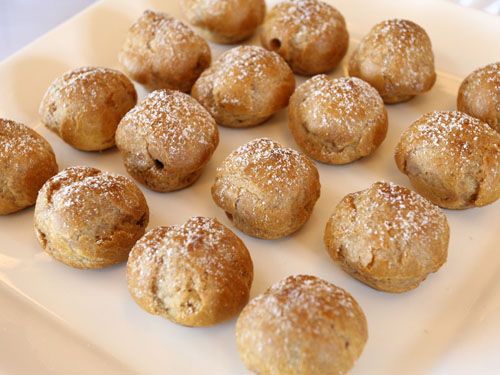 ♥ the chocolate puffs!
Apart from StriVectin Photo-White, there were other StriVectin products on display and of course, I took the chance to check them out.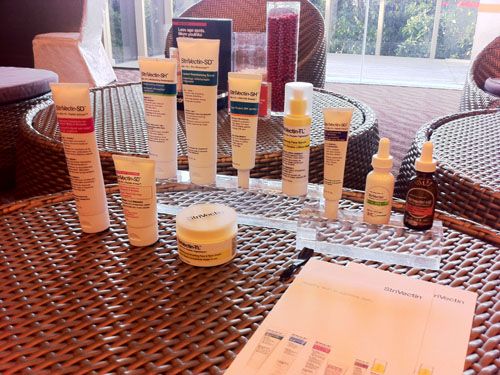 Abi and I were like, "God, there's so many different colors tagged onto the products, how do we differentiate them all?" And then, Jessie came to our rescue.
Blue - Daily use
Yellow - Tightening
Pink - Stretch marks
Gray - Photo-White line

Jessie also shared with us the star products of StriVectin which consists of the StriVectin blue color label line and StriVectin Tightening and Sculpting Face & Neck Cream that most of the Luxasia staff present that day swear by.
StriVectin-TL Tightening and Sculpting Face & Neck Cream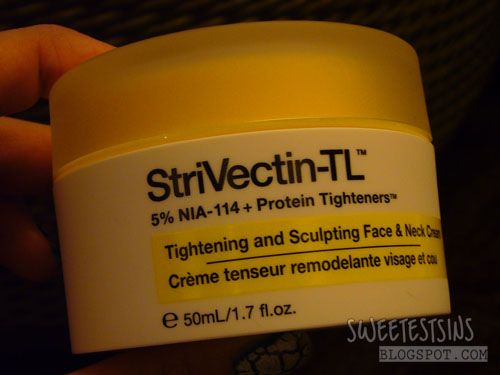 It looks promising, doesn't it?
In case you can't recognize my back view, that's me in the middle holding on to an iPad.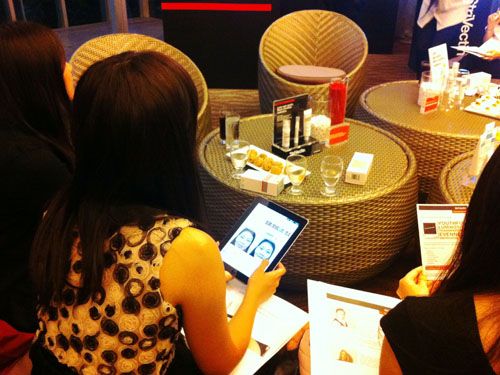 Read on to find out what I am browsing on the iPad!
Took a picture with Abi before we left for dinner.
I love her hair, its so long! Plus, she has got some really nice curls that day. I can't imagine how long I have to grow my hair till it reaches her length and I probably can't wait that long.
And here's the polariod that Kiki took for us.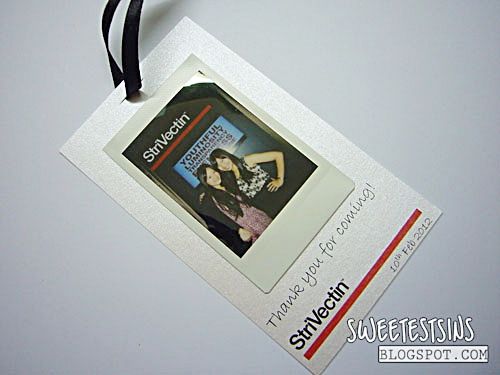 Its lovely isn't it?
By the time we left, it was already dark. Thought that Hotel Fort Canning looked really beautiful at night so I took this picture.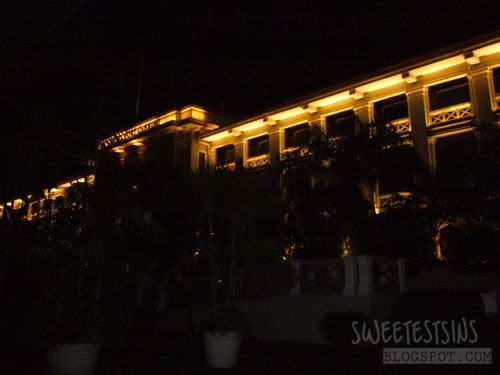 Here are the StriVectin Photo White products given to me.
They include StriVectin-WH Photo-White Day Lotion SPF 30, StriVectin-WH Photo-White Booster Serum and a travel kit consisting of StriVectin SD™ Intensive Concentrate for Stretch Marks and Wrinkles, StriVectin-SD™ Eye Concentrate for Wrinkles and StriVectin Overnight Facial Resurfacing Serum.
StriVectin-WH Photo-White Day Lotion SPF 30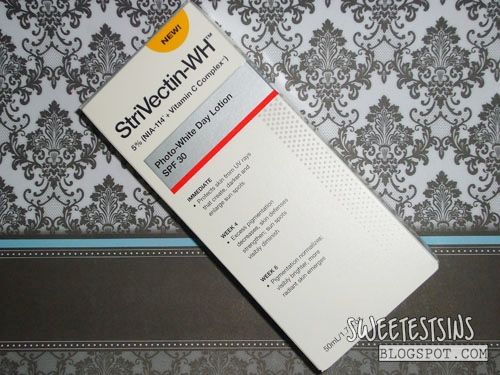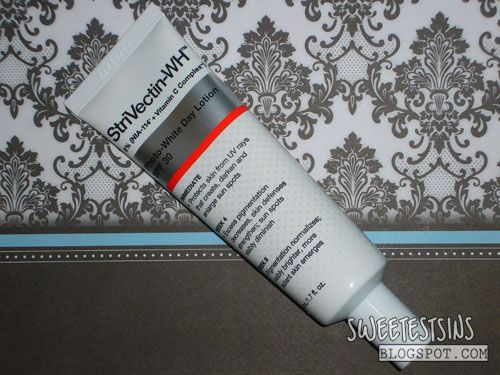 A lightweight day moisturizer with SPF 30 to protect and prevent UV damage that can lead to skin discolorations. Essential for keeping new spots from forming, it works together with Photo- White Booster Serum and Photo-White Spot Repair to protect skin while uncovering a more translucent complexion. Non-comodogenic and Paraben-free.
Directions:
Apply liberally in the morning on cleansed face and neck over StriVectin Photo-White Booster Serum. Reapply as needed or after towel drying, swimming or perspiring.
StriVectin-WH Photo-White Booster Serum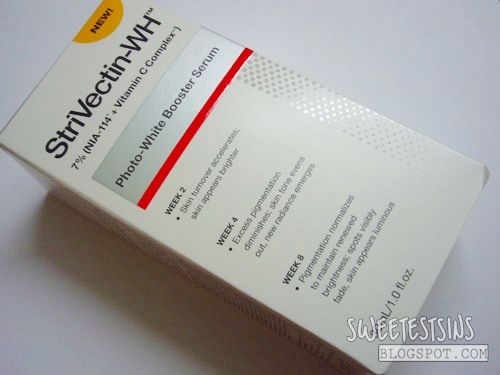 A highly potent, quick absorbing all-over face serum for mild to moderate ages spots, sun spots and dark spots, it brightens dull skin tones and visibly diminishes spots for clearer, brighter, younger-looking skin. Non-comedogenic and paraben-free.
Directions:
Apply to clean skin before moisturizer in AM and PM. For best results, follow with StriVectin Photo-White Day Lotion SPF 30 in the day.
I have been using StriVectin Photo-White Booster Serum for about a week and so far, it hasn't break me out yet. I will be posting my review on StriVectin Photo-White products soon so stay tuned!
I know that some of you would be interested to know about the price range for StriVectin products so here they are.

Price List:

StriVectin Photo White Booster Serum $140
StriVectin Photo White Spot Repair $75
StriVectin Photo White Day Lotion SPF 30 $115

StriVectin Photo-White Booster Serum, Spot Repair and Day Lotion SPF 30 are exclusively available at Sephora from March 2012 and Metro Paragon, escentials at TANGS Orchard and Robinsons from April 2012.
P.S: I was actually browsing this site, http://www.strivectin.com/virtualtoolasia on iPad in one of the picture above. Go try it to see what StriVectin can do for you!
P.P.S: StriVectin will be giving out some samples to my readers. More details would be given soon so make sure you follow SweetestSins on Facebook or Twitter to get the latest updates.
I hope you like this post! Thanks for reading!

** Special thanks to Kiki for the invitation as well as sending me some images of the event.

Love,
Patricia
To be notified of the latest beauty news, launches or events, follow me on


or like SweetestSins on