Reader's Request: Perfume Collection/Favourite Perfume
Wednesday, June 22, 2011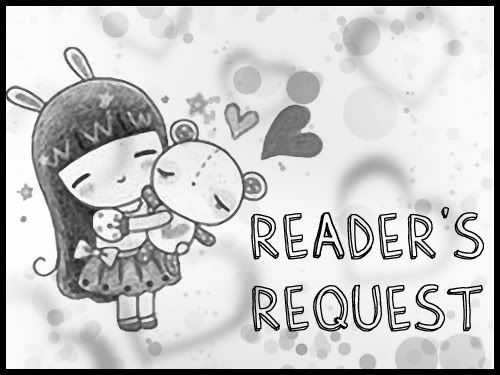 A while ago, a reader of mine, Von asked requested me to do a post on the perfumes that I like. So here it is! Apologies for the long wait, as I have very little spare time on hand lately so I could only do up this post now.
First, let me share a little background information on the different commonly used terms that every girl should know about perfumes.
Difference between Parfum, EDP, EDT and EDC
The terms, Parfum, EDP, EDT and EDC refers to the strength of the perfume oils as follow:
Perfume Extract: 15-40%
Eau de Parfum (EDP): 10-20%
Eau de Toilette (EDT): 5-15%
Eau de Cologne (EDC): 3-8%
As the percentage of oils goes higher, the lasting power of the perfume increases. When a perfume is less diluted, one would be able to better detect the different kind of oils used to create it.
While fragrance would be interpretted as perfumes generally by most, I beg to differ as I consider body lotion and body spray/mists as fragrance as well. Hence, I placed them together in a basket as shown below. While I do have a couple of miniatures, but I thought that I would focus solely on the full-sized perfumes that I own. I don't have a huge collection but here is how I store my fragrance collection.
Unveiling my perfume collection. Are you excited? *Drum rolls*
.
.
.
.
.
.
In clockwise direction:
Burberry Touch for Women, L'Occitane Vanilla Parfum Maison, Victoria's Secret Love Spell Refreshing Body Mist, Jill Stuart Night Jewel Natural Spray, Versace Bright Crystal and Burberry Brit Sheer
I'm not very good at describing scents hence the descriptions below are all taken from their respective brand websites.
1. Burberry Touch for Women (EDP)
Fragrance is soft and casual with a hint of freshness in top note which include blackcurrant, cassis, cranberry, pink pepper corns giving way to delicious floral middle notes. Rose, lily of the valley and jasmine mix with the notes of peaches and raspberries. The trail is comfortable as an English blanket, scented with warm notes of vanilla, cedarwood and oakmoss.
It was created by Michel Girard in 2000.
I will use it for: work or formal dinners because this scent reminds me of the assertiveness that a career or self-opinioned women portrays.
A little insight behind acquiring this fragrance: this was the very first fragrance that I purchased from a department store aside from The Body Shop White Musk and FCUK for her that I used in my Secondary school days.
2. L'Occitane Vanilla Parfum Maison
A spray of Vanilla brings back the image of a vanilla in shades of caramel that fleetingly connects with the dark, shiny black of its original pod.
Spray on the curtains, carpets and bedding to give a personal touch and perfumed in your home.
I will use this for: my room as an air freshener by spraying it into the air or on the curtains or at times my bedsheets.
A little insight behind acquiring this fragrance: It was the first L'Occitane item which I purchased. The reason why I bought it was that I was drawn to the pear pump which looked so vintage!
3. Victoria's Secret Love Spell Refreshing Body Mist
A Lavish, Lush Blend of Cherry Blossom, Peach, and White Jasmine infused with Moisturizing Aloe Vera and Calming Chamomile.
I will use this for: impromptu trips to the shopping centre in my neighbourhood or last minute late night supper with my friends round the corner.
A little insight behind acquiring this fragrance: It was part of my 21st birthday present from my two lovelies, C & J. ♥
4. Jill Stuart Night Jewel Natural Spray (EDT)
Jill Stuart Night Jewel Eau de Toilette was created by perfumist Alexis Dadier. The scent was inspired by youth and by Parisian nights... a sweet and sexy magic captured in a fragrant, precious jewel. The perfume starts out with fresh notes of bergamot and neroli, features mid notes of rose, jasmine and vanilla, and ends with hints of musk and wood.
Like the day progressing into the night, it then reveals its more sensual middle and end notes of rose, lily of the valley, vanilla, night blooming jasmine, musk and wood. The key element in Night Jewel is night blooming jasmine, also known as spring jasmine which blooms only in May in Grasse, France, and is more sensual with a stronger vanilla tone.
I will use this for: work or a day out with my girlfriends.
A little insight behind acquiring this fragrance: I got this during my trip to Macau last year. It was an impulse purchase because if I got this, it would be sufficient to get the GWP of Jill Stuart Sugar Body Scrub and Body Milk. And taking into account that I like the scent, so I thought why not?
5. Versace Bright Crystal (EDT)
Inspired by a mixture of Donatella Versace's favorite floral fragrances, Bright Crystal is a fresh, sensual blend of refreshing chilled yuzu and pomegranate mingled with soothing blossoms of peony, magnolia, and lotus flower, warmed with notes of musk and amber.
Notes: Iced Accord, Yuzu, Pomegranate, Peony, Magnolia, Lotus Flower, Acajou, Vegetal Amber, Musk.
Style: Sheer. Sensual. Luminous.
I will use this for: a girls' night out or on a date.
A little insight behind acquiring this fragrance: I was at Metro browsing and checking out Juicy Couture fragrances as the bottles were so pretty when this male sales assistant came up to me and asked me to try out the scent of Versace Bright Crystal. He said that he thinks that I would love it and boy, he was right about it. I didn't get it immediately. But on the next trip to Metro, they were having a 1-for-1 for Versace Bright Crystal, meaning that I would get a bottle of Versace fragrance for Men for free if I purchased Versace Bright Crystal and I got it. It was about about $110+ if I didn't remember wrongly but still, it was a steal!
6. Burberry Brit Sheer (EDT)
Burberry Brit Sheer is a fresh, fruity floral fragrance that is playful and vibrant, embodying the youthful spirit of Burberry Brit. Young and charismatic, the Burberry Brit girl embodies understated elegance and individuality. With a fresh, natural joie de vivre she has a passion for adventure and romance.
Notes: Bright Yuzu, Pineapple Leaves, Litchi, Mandarin, Grapes, Pink Peony, Peach Blossom, Nashi, White Musk and Creamy Amyris Woods.
Style: Seductive. Hypnotic. Sparkling.
I will use this for: work, informal gatherings or on a date.
A little insight behind acquiring this fragrance: It was a gift.
And my favorite perfume is........ JILL STUART NIGHT JEWEL, followed by... its a tie between Burberry Brit Sheer and Versace Bright Crystal.
Although I do have a few different perfumes to switch around every other day, but I secretly wish I had more to switch around with. Perfumes are a girl's best friend like diamonds, no?
Here are the perfumes that I hope to lay my hands on.
Chanel Chance Eau Tendre (EDT) and Kenzo Amour Florale Perfume (EDT)
Have you tried any of the fragrance that I have shared above? If yes, do share with me your thoughts on them. If not, do share with me your favorite fragrance!
That's all. I hope you enjoyed reading this post. Thanks for reading.
Love,