Reader's Request: Makeup for fair/pale skin
Thursday, June 02, 2011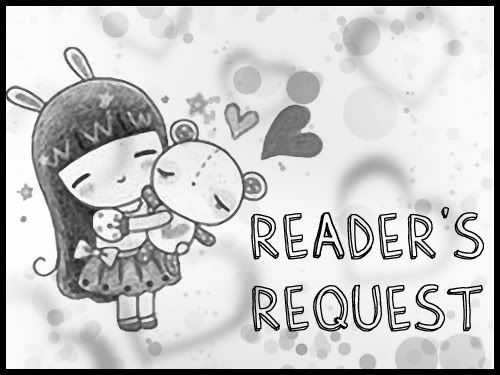 A while ago, one of my reader, C asked me what kind of makeup is suitable for people whom are fair and have pale-looking skin tone.

The reason why I have dragged this post till now is because I was doing research, observing and asking family or friends whom are fair regarding the kind of colors that they would go for. Without the above, I wouldn't know what would be suitable because personally, I am rather tanned and the colors that I use would probably be not suitable for her.

If you are a Gleek like me whom never fail to catch the latest episode of Glee, you would probably know Diana Agron (Quinn Fabray). She also acted in the movie, I am number 4. Diana Agron (Quinn Fabray) is a cheerleader in the Cheerios team. What I like about her makeup is that she always look as though as she barely wears any makeup. Its all about enhancing natural features with minimal makeup instead of piling on makeup or trying to recreate another look.

Here are some of her photos.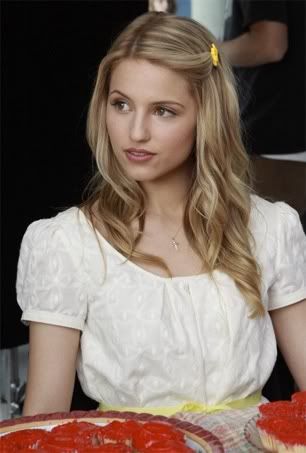 Looking all girly &demure in Glee.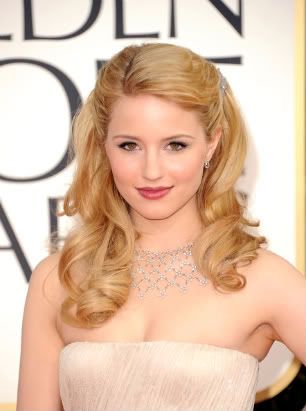 At 68th Annual Golden Globe Awards.

Am I the only one whom thinks that her makeup makes her resemble Marilyn Monroe Scarlett Johansson?
Bolder lip color with lined eyes and peachy-pink eyeshadow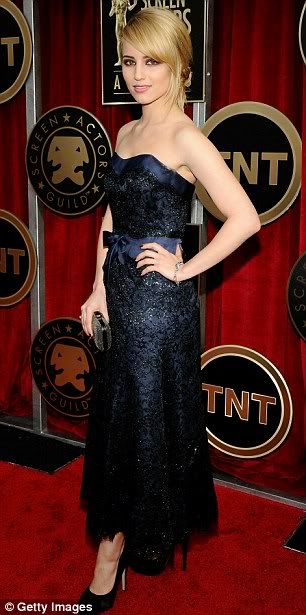 Spotted with smoky eyes at Golden Globes.

GO FOR:

Colors such as,

- Soft pink
- Beige
- Gold
- Silver
- Light browns

AVOID:

- Warm toned foundation
- Orangey reds
- Frosty finishes

For eyeshadow, soften the look with champagne, dark brown and dark burgundy for a night out instead of black which might look harsh.

For blush, select one that is in soft pink or peach hue. Lastly, finish the look with a soft bright pink lipstick or you might want to try fuschia or bright red lipstick to draw more attention!

For a sunkissed look, dust on bronzer lightly on entire face instead of loose/pressed powder over your foundation.

I hope you girls like this post! And I hope that it has helped you in a way or another. Thanks for reading!

Love,
Patricia