CUSkin: Bloggers Private Lunch Event
Wednesday, April 06, 2011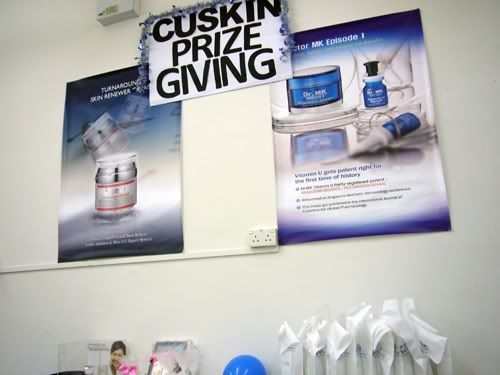 On 26 March, I attended CUSkin Bloggers Private Lunch Event. It was also a prize-giving session for the winners of the blogging contest held previously. Even though I didn't take part in the blogging contest because I had many pending product reviews on hand at that point of time, Wendy have kindly invited me nonetheless as I have blogged about CUSkin PH Balancing Facial Mist previously.
The event started off with a demonstration by Wendy.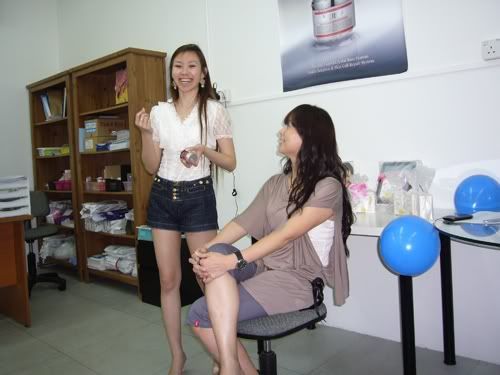 She first applied CUSkin Repair Balancing Cream which balances oil and moisturize prior to applying BB cream.
A beauty tip to share with you girls: Mix two drops of sunblock with a pea-size of BB cream to allow BB cream to glide on more easily. It will look more natural too!
Other products that were introduced during the session includes the PH Balancing Facial Mist and Pure Whitening Cream. Oh yes, before I forget, the Pure Whitening Cream is best used at night for maximum results.
One of the more interesting product range that caught my attention is the Dr. MK Vitamin U line.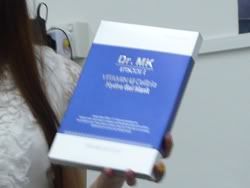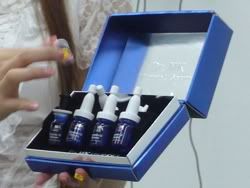 It consists of Dr. MK Vitamin U cream (not pictured), mask and serum.
Vitamin U helps to reduce wrinkles and fine lines. Wendy explained that the effect is almost similar to botox, except without the needles and pain.
I have tried the Dr. MK Vitamin U cream and it does feel very rich indeed. You just need very little of it. As Dr. MK Vitamin U series is rather rich in content as well as towards the high-end, you only need to apply the cream or serum at the targeted areas.
Here are some pictures taken at the event.

Kelly (one of the winners of the blogging contest), me and Tiphanie.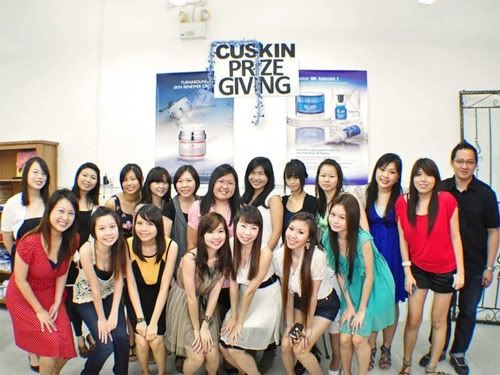 All the bloggers whom took part in the blogging contest (except me). Haha.
And we all received a goodie bag which consists of

CUSkin PH Balancing Toner!
Can't wait to try it out after I finish using my current toner.

As a special treat for SweetestSins' readers, CUSkin is offering a 5% lifetime discount for all of you! Just quote PATRICIA-SWEETESTSINS when you order.

Hope you girls like this post.
Love,
Patricia