CUSkin PH Balancing Facial Mist
Tuesday, November 30, 2010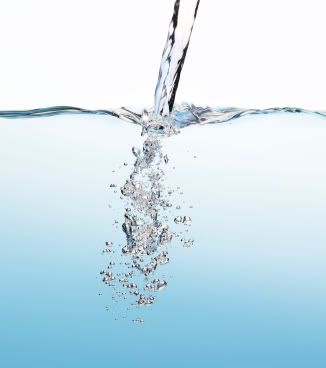 "Beautiful skin begins by supplementing your face with adequate hydration."
As the weather in Singapore is rather humid, our face tend to get dehydrated easily. Just like how water is essential to us in order for survival, it is as important for us to hydrate our skin.
If you take a train ride down to Orchard Road, you are likely to spot ladies all dolled up, except that most of the time their makeup look so cakey that its gonna crack anytime! The cause of cakey makeup is due to excess sebum produced on one's face which leads to skin dryness or oiliness.
I bet you are experiencing anxiety as you try and recall those times when you feel guilty of having makeup that looks cakey on your face. Well, fret not because CUSkin is here to your rescue with PH Balancing Facial Mist!
For those of you whom are new to facial mist, basically what it does is that it is refreshes and moisturize your skin at the same time.
Benefits and ingredients
♥ Keeps your skin soft, supple and alive by supplying optimal moisture necessary for your skin.
♥ Contains Lavender extract
♥ Cactus extract
♥ Cucumber extract
♥ Argan oil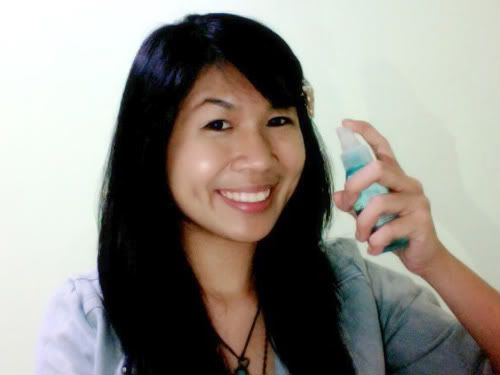 I like to spray the mist on my face after I washed my face. You can use it as a toner like how I did.
Just to share with you girlies, I stopped using foundation entirely a few months ago. Instead, I use BB cream with pressed powder. Not only does it look more natural, it reduces my breakouts. In order increase the staying power of BB cream, dabbing loose or pressed powder sparingly is a MUST. However, most powders, especially drugstore brands would mostly cake. Hence, it results in a very unnatural look which kind of reminds me of Nippon Paint.
In order to combat this problem, spray the mist on your face after applying loose/pressed powder. And then.. you will get dewy skin like Koreans which is my favourite!
I like the fact that it is handy enough to be kept in my bag. Its perfect for ladies whom want to spend lesser time to touch up yet still look her best or an instant perk-me-up from a long day of work.

Besides, the mist is absorbed so quickly by my skin that I don't have to blot the excess daily unlike its other counterparts.

Are you intrigued by it already?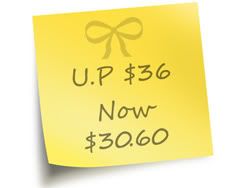 Good news! You can get the spray now at 15% off, $30.60 instead of the usual price $36 as CUSkin is having Christmas promotion currently.
What's more? Free mailing for all purchases and free courier service for purchases above $50.

CUSkin Christmas Promotions:

1. Stand a chance to win a 1 night stay at MBS hotel with any products purchased.

2. 15% discount on all products until 16 January 2011.

3. Get 2 free samples of your choice when you:

♥ 'Like' CUSkin's Facebook Page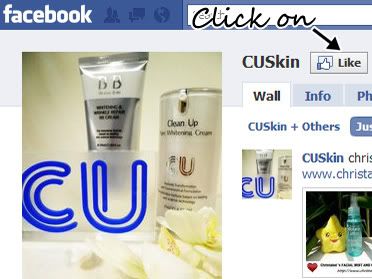 ♥ Post how did you know/heard about CUSkin (I got to know about CUSkin via Patricia's Beauty Blog (www.sweetestsins.blogspot.com) and post CUSkin Facebook page link (www.facebook.com/cuskin) on your wall.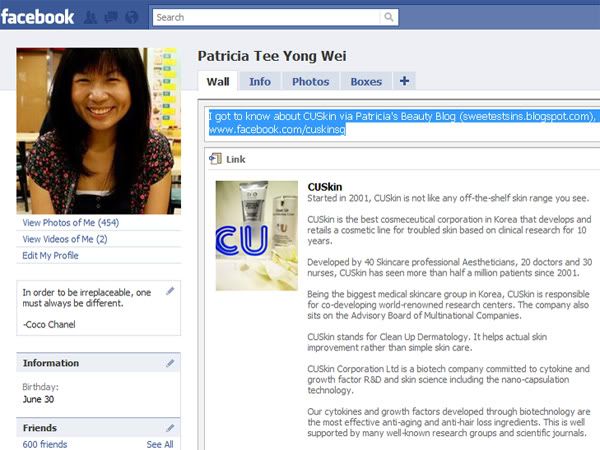 To particpate, simply email the screenshot of your Facebook wall post to
enquiry@dioneinternational.com.sg along with your choice of 2 samples and mailing address.
Simply log on to http://dioneinternational.com.sg/to shop online today!
Disclaimer: Products featured were provided by CUSkin for review purposes. All the all-mentioned are my honest opinion, I am not affiliated to them, neither am I getting paid for this.