LMS Spotlights: Blogger Launch + Review
Wednesday, March 30, 2011
Two weeks ago, I attended LMS Spotlight Blogger Launch which was held over at Swissotel Equinox, Level 69.
Here are some pictures from the event.
Introduction of LMS Spotlights by Paul.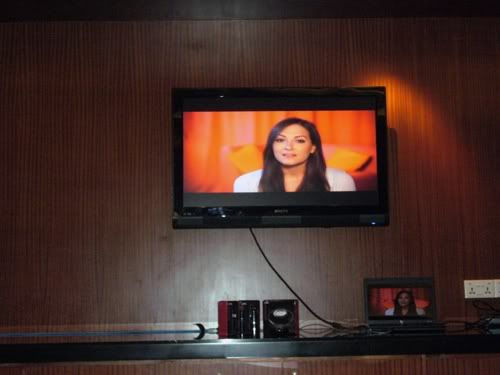 LMS Spotlight video
Good things are meant to be shared and I know you girls would want to watch the video, so I have embedded it for you below. (: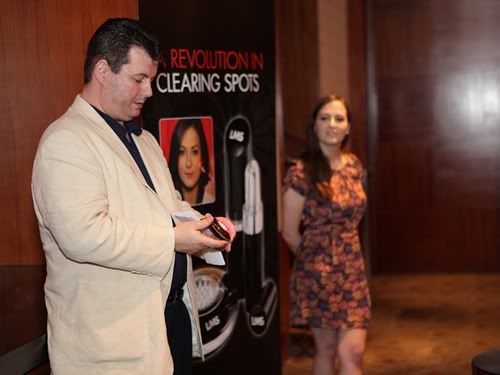 Paul showing us how it works.

Olivia demonstrating how to use LMS Spotlight. She has got amazing skin!


And we were all given a goodie bag consisting of LMS Spotlight 3, LMS Spotlight 8 and LMS Spotlight 24!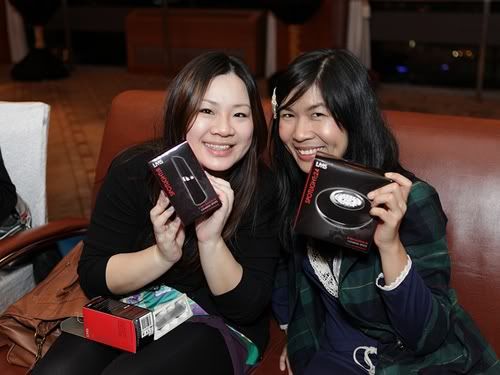 Happy girls with their new beauty gadgets!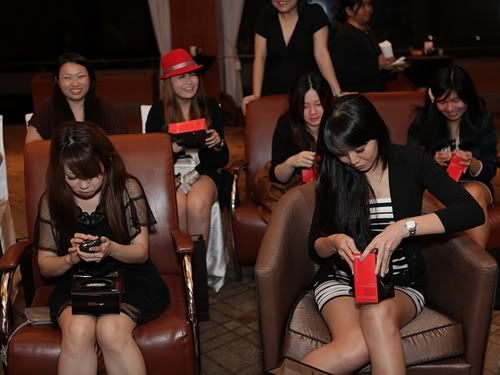 Look how excited everyone is!


Awesome chocolate tarts with super sour raspberries.
Being an avid photographer, how can I not take a few night shots?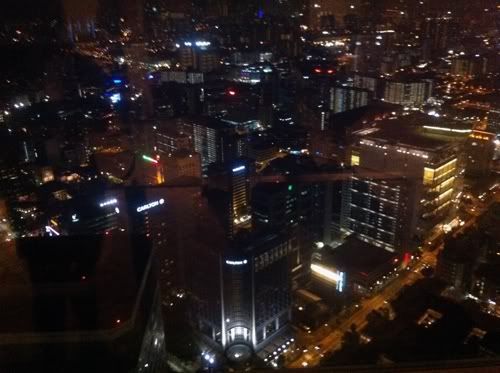 Pardon me for the lousy quality of the night shots for I own a normal digital camera. Am still in the midst of debating whether I should get a semi-pro or a DSLR. Semi-pro is lighter but I heard the quality sucks without marco lens. DSLR produces good quality but its super heavy. ):

And lastly, a group picture with Oliva and Paul with all the other bloggers.

---
What are LMS Spotlights?
Innovative, luxury skin care products that use red light therapy. It is a natural skin treatment that's clinically proven to help clear spots and mild to moderate acne, fast.
What is red light therapy?

Red light therapy using LEDs was first developed for NASA. When skin cells are stressed, nitric oxide builds up.

Nitric oxide is naturally present in cells, but when levels increase, it can inhibit the skin's natural ability to heal itself. The red light used in LMS Spotlights penetrates the skin cells to force out nitric oxide and stimulate anti-oxidants to speed up skin cell repair, helping to clear spots and mild to moderate acne, reducing redness and inflammation.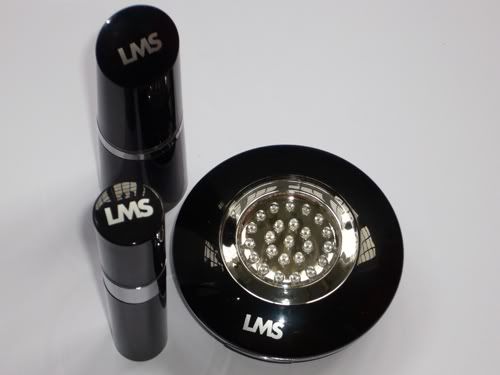 Don't you think they resembles your compact powder, mascara and lipstick?

The product range are available in three sizes, namely LMS Spotlight 24, LMS Spotlight 8 and LMS Spotlight 3 for different skin coverage needs.

LMS Spotlight 24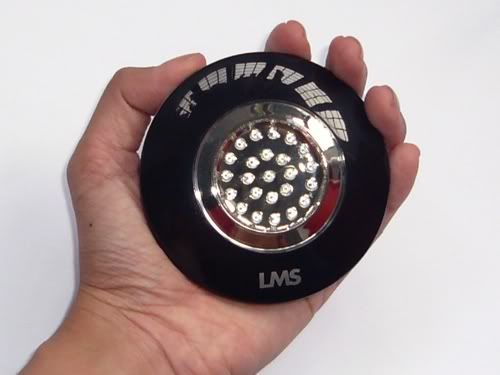 Look how well it fits into my palm.


To turn it on, press the button at the side.


And it will light up.
LMS Spotlight 24 is ideal for use on a larger skin area. As it can be a little bulky, I would advise that you girls use it at home. You know, if it were to be placed next to my Kate Pressed Powder, I think I would probably grab the wrong one out on a sleepy morning.
For maximum results, use LMS Spotlight 24 for one minute, three times a day.

Price: S$ 199
LMS Spotlight 8

Unlike LMS Spotlight 24, LMS Spotlight 8 doesn't have a button protruding out.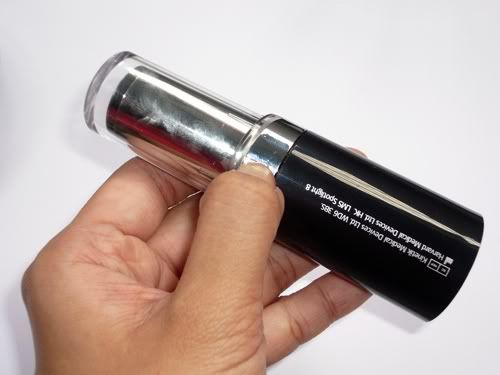 To turn on, you have to place your finger nail on the line and press it down.

LMS Spotlight 8 is ideal to be used on a few spots. It is less bulky compared to LMS Spotlight 24, so you can bring it out in your handbag and use it throughout the day.

For maximum results, use for one minute, three times a day.

Price: S$ 129
LMS Spotlight 3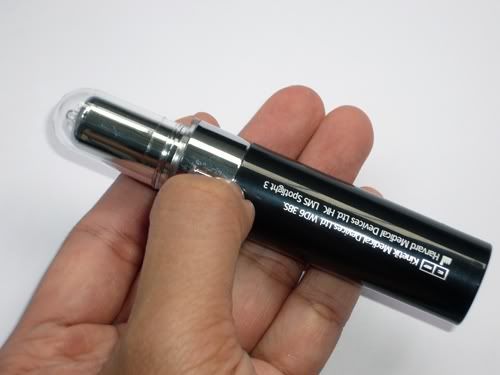 The on/off button is the same as LMS Spotlight 8.

LMS Spotlight 3 is ideal to be used on a single spot. Its so small and handy that it can fit into any clutch, makeup pouch easily. Now you have no more reason to tolerate those ugly breakouts!
For maximum results, it should be used for three minutes, three times a day.

Price: S$ 79
My thoughts:
After using LMS Spotlights for about 1.5 weeks, I have to say that my favourite is LMS Spotlight 8. The size is not too big or too small, just right.

I find that LMS Spotlights are rather effective in terms of reducing bumps. As we all know, we hate those unsightly bumps that pops up just right before an important date with that cute guy that you have been eyeing for a while and concealers just don't work, at most they cover it but the bump is still there. I can see the size of bumps reducing at the very first time I use it on that particular spot. For the bump to disappear completely, it takes about 2-3 days.

I will post a more comprehensive review on LMS Spotlight when I have tried them out for a longer period of time.

LMS Spotlights are available at Guardian stores.

Check out their Facebook Page,
http://www.facebook.com/LMSSpotlightsSingapore